Domestic friends, come here, rent a car in Melbourne and travel by car
I don't have a car and I want to go to a place relatively far away, and I don't want to have fun with the tour group, such as watching the sunrise and sunset of the 12 disciples of Great Ocean Road, and I want to take a hot spring on the way to Penguin Island. Car rental is a good choice. Several major car rental companies will provide very new types of cars, with outlets in Melbourne Airport and the city centre.
As one of the member states of the Commonwealth of Commonwealth, Australia also implements a left-handed system for land transportation. This is the opposite of China. If you rent a car, you need a certain degree of adaptability.
The editors of Dianping's Australia station specially compiled the main car rental companies of Maoben for everyone. The major ones are:
AVIS: www.avis.com.au
Hertz: www.hertz.com.au
Thrifty: www.thrifty.com.au
Budget: www.budget.com.au/default.aspx
Europcar: www.europcar.com.au/
In addition, in some cheap car rental companies, you can rent a car in a slightly worse condition, but also a much cheaper car. such as
Rent-A-Bomb: www.rentabomb.com.au
Wicked: www.wickedcampers.com.au
All specific information can be found on the website.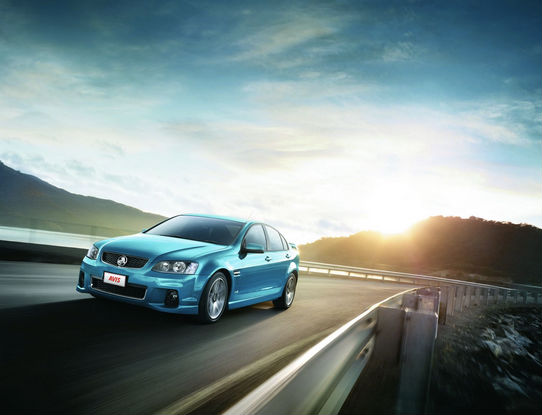 Friends who plan to rent a car for self-driving, don't forget to notarize and translate their driver's license.
★ Tips: Traffic rules for driving in Melbourne
When driving in Australia, all passengers including the driver must wear seat belts. You must pay attention to driving on the left. People who are on the road for the first time are more likely to unconsciously turn the vehicle to the left. This should be corrected deliberately. Unlike domestic traffic lights when turning right, if the signal light is red in Australia, even if you turn left, you must wait behind the stop line. When arriving at the intersection, pay attention to the "Give way" and "Stop" signs. When encountering the former, you must let vehicles from other directions go first, and when encountering the latter, you must stop and observe the road conditions. When you encounter a zebra crossing, you must stop and let pedestrians cross the road first (an intersection with pedestrian traffic lights is not a zebra crossing). If you encounter a pedestrian traffic light that is green when turning, you also need to let pedestrians pass first.
The sign with a number inside the red circle is the speed limit. Be careful not to speed. In addition to fixed cameras in Australia, there are many police cars disguised as civilian cars hiding in unremarkable places to measure speed. Australia is rich in wildlife resources. If you encounter a yellow diamond-shaped sign with an animal pattern, you should be aware that there may be wild animals crossing the road nearby. This is indeed often encountered in the morning and evening.
Pay attention to the signs near the parking space when parking, usually "1P" means you can park for one hour, "2P" means two hours, and so on; if there is a "Ticket" word, you need to buy parking on a nearby machine The ticket is placed in the front windshield, if it is a "Meter", you need to buy time on the stopwatch.
On the road with the tram, if the tram in front slows down and turns on the double flash, it means that the tram has to stop to get on and off the guests. At this time, the tram should not be overtaken, and the tram should stop and wait behind it. Driving in the central business district of Melbourne will also encounter its unique "Hook Turn". Although you have to turn right at this time, you must keep left to enter the intersection and stop at the front left of the intersection until the signal light Change the color, observe that there is no car behind, then turn right into the lane and drive.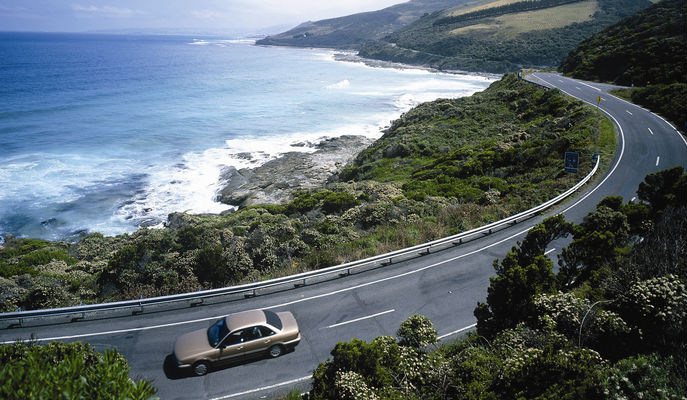 I wish my friends a smooth Easter holiday~ Friends who rent a car must pay attention to safety!
The Great Ocean Road is located in southern Victoria on the east coast of Australia. It is a road built by veterans during the First World War. It is about 276 kilometers long. It is built in the middle of cliffs. It starts from Tourquay and ends at Allansford. (Data from Google)
After many considerations, we decided to travel by car. So, I immediately browsed the car rental companies in Melbourne, Australia, and after comparing prices, we finally chose East Coast car rental company and chose a regular motorhome.
It takes about an hour for us to fly from Sydney to Melbourne.
After arriving at the airport, you must call the car rental company. They will send staff to the airport to pick up all customers and go to the car rental company to go through the formalities.
There are several key points for renting a car. Don't choose a car that is too new or beautiful. Don't choose a car that is too dilapidated. When you take the car, you must check it thoroughly in front of the staff, especially if there are previous collisions or scratches. Avoid unpleasant disputes when returning the car.
From the airport to the Great Ocean Road, we choose toll-free highways. Maps and navigation are absolutely indispensable. (If you need a navigation system with a car rental company, an additional charge will be charged, and some car rental companies will include it).
The advantage of self-driving travel is stop-and-go. Of course, it is important to set a good itinerary; to really travel through the Great Ocean Road, 3 days and 2 nights are too small, but if you rent a car for too many days, the cost of renting a car is quite amazing.
The features of the Great Ocean Road are not only a section of rugged coastal mountains, but also a large range of pasture scenery. From the endless blue sea to the picture of "the wind blowing grass and the cows and sheep" can be seen on the Great Ocean Road.
Our first stop isGeelong, There is a small town, there are many street signs such as surfing, because we are driving by ourselves, we casually parked where we are interested, taking pictures to see the scenery. There are many signs that say "Look Out" along the way. If you are not in a hurry, you can follow the signs to these scenic spots.
Due to accidentally misreading the map, we are stillDrysdaleStayed for 5 minutes, but it was a fate with the steam train.
Our goal is tolighthouse(The Split Point Lighthouse), but we still can't control it. We stopped the car as soon as we saw the amazing scenery. Therefore, in the Great Ocean Road, we must choose to travel by car.
Breathtaking coastal scenery. this isTorquayOne of the surfing spots may not be surfing season yet, and the waves are calm.
Eagle Rock.Eagle Rock. Can you see that it is a roosting eagle?
Here, I also saw what a clear "reef" is, ha!
God is a painter, and nature is the best painting. This isThe Split Point LighthouseI heard that the locals call it "The White Queen". The snow-white tower body and the tower top like a bright red hat are more magnificent against the blue sky and white clouds.
In addition to the scenery, there are many stories on the Great Ocean Road. If you have time, you might as well follow the route on the board to slowly explore the stories here.
In addition to the ocean, the Great Ocean Road also has many pastures. This is the cute alpaca (grass and mud horse) that we saw while driving and then rushed out of the car to take pictures. It's a pity that this herd of alpacas has been sheared, but it really doesn't know if it is a lamb or a llama. Ha ha.
I haven't seen wild koalas and kangaroos in Australia for so many days. When we were planning to buy tickets to see koalas in the zoo, we found many wild koalas on one of the mountain roads! It turns out that they like to come out and chew the leaves in cool weather, ah, they will really enjoy it.
We actually followed other stopped vehicles and got off to look for the trail of the koala.
I don't know if it's because the koalas are protected animals. The locals we met were all speaking softly, watching the koalas lightly, for fear that they would frighten the koalas. How wonderful, if all human beings all over the world have the heart to protect environmentally friendly animals and the attitude they should have, there may be more peace.
On a straight road, you must not speed in Australia. In addition to the speed problem, if you accidentally hit a wild animal such as a kangaroo, you will lose a lot! (The representative of the car rental company said that the maximum fine could be up to AUD 5000!)
It is another scenic spot that "strayed into",The Gellibrand River. There are no tourists, only campers believed to be driven by locals camping on the opposite shore. It is a beautiful river.
Along the wooden walkway, you will see different signs explaining the natural ecology of The Gellibrand River. We couldn't see the animals living there, but we really liked the peaceful and beautiful scenery.
Stop and go, we finally came to the key scenic spots of Great Ocean Road-12 Apostles Rock.
The waves are surging, and only by coming to this place in person can you feel this breathtaking scene. As the 12 Apostles Rock is hit by waves all the year round, there are currently only 7 of these strange rocks that are independent of the ocean.
To see the 12 Apostles Rock, in addition to watching the story-telling rock from the stands, visitors can also choose to take a helicopter to overlook the 12 Apostles Rock and the London Broken Bridge. However, if you don't have a substantial budget, you can use it obediently.
(Can query:https://www.12apostleshelicopters.com.au)
In addition to 12 Apostles, another must-visit attraction is the Broken Bridge in London. The arch that was hit by the waves, presumably one of them will crash down.
A self-driving trip on the Great Ocean Road is an unforgettable journey. We saw many foreigners driving campervans on the Great Ocean Road.
It took us about 4 hours to reach the city from the Great Ocean Road back to downtown Melbourne.
Compared to Sydney, Melbourne at night is quite lively, perhaps because of many international students. Melbourne is like the United Nations, and there are many Asians and Asian food everywhere.
I am not used to the busy streets and traffic rules here. There are trams, cars and bicycles on the same road. Some people say that driving in Melbourne will be "crazy". This is true. In addition to maintaining a specified speed, you must also pay attention to trams on the same road. Well, to put it simply, you must be attentive when driving in Melbourne city.
Fortunately, I booked the City Edge on Elizabeth Apartment Hotel in the heart of Melbourne at a special price online. The main reason for choosing "Apartment Hotel" is that there are cooking equipment, washing machines and dryers in the room. If you don't have enough clothes, you can choose one of them to cook yourself in the evening or in the morning. It's cheaper to buy ingredients in a local supermarket and cook by yourself than dining in a restaurant.
Tips :
Choose a self-driving tour as much as possible. If you choose to stay in the city of Melbourne for multiple days, you can buy a 1 Day Trip with a local tour group.
Great Ocean Road Accommodation: Many different types of Motel, Beachcomber Motel & Apartment where we stay. A small room with no air-conditioning and basic equipment. Wifi requires an extra charge.
Weather: Check the weather forecast online before departure. It will be colder at night and morning in autumn.
What do you think you must go to in Melbourne? Please comment in the message box below!