Continue to ferment | British media: China's rich continue to raise Australian house prices soaring 40% in Sydney
"Chinatown"

-Official media of Chinese Australians

Core tip: In just one year, Beijing's investment in the Sydney and Melbourne real estate markets has doubled, and Chinese buyers now spend more in Australia than they spend in London or New York.

The British newspaper reported on June 6 that these super-rich foreigners were described as invaders carrying out "economic genocide" and driving ordinary Australians out of the market. Some local residents in Sydney have had enough of wealthy Chinese businessmen who want to buy the most expensive properties, but they can't think of a good way to stop these Chinese buyers.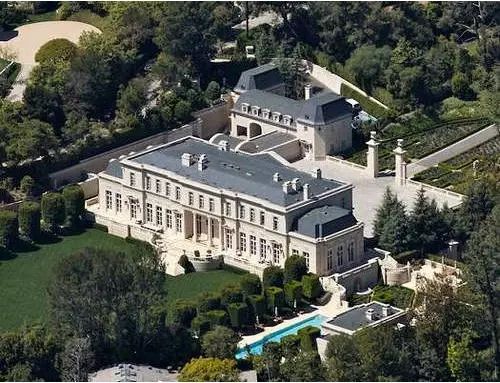 According to the British "Times" report on June 6, in just one year, Beijing's investment in the Sydney and Melbourne real estate markets has doubled, and Chinese buyers now spend more in Australia than they spend in London or New York. expenditure.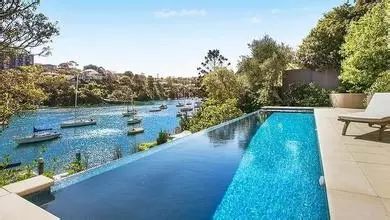 The most vivid example is: a Chinese businessman bought Australia's second most expensive luxury apartment-it is said that he also tried to avoid Australia's foreign investment laws.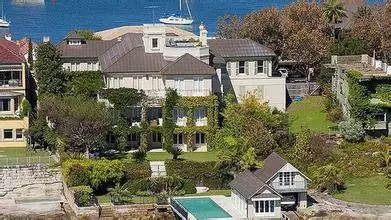 It is believed that Wang Zhijun, a 43-year-old wealthy Chinese businessman, bought the luxury apartment for £2450 million. This apartment has 8 bedrooms and overlooks the Sydney Opera House and Sydney Bridge. It is located in the most expensive suburb in Australia.
Wang Zhijun is accused of using a Melbourne trust company to conceal the fact of his house purchase. He hid his investment under the name of an old Melbourne couple. Their daughter recently stated that Wang Zhijun and his wife used their parents to circumvent the Australian government's scrutiny when buying the luxury house.
According to the "Sydney Morning Herald" report, when buying a house, Wang Zhijun himself did not have the right of permanent residence in Australia. Australian law prohibits foreigners from buying second-hand houses.
This mansion has a glorious history. It is said that its previous owners rented the property to rich people and celebrities, including Ella Macpherson and Bono. They rented the house separately when they visited the city. It is said that each person paid as much rent as Around 2 pounds a week.
The Australian Taxation Office said this week that it has received numerous complaints about foreign buyers trying to circumvent the law using methods similar to Wang Zhijun. The tax bureau said that they have launched investigations into nearly 200 suspicious transactions.
Since the lowest point in May 2012, Sydney housing prices have skyrocketed by nearly 5%. Australian Treasury Secretary John Fraser admitted that the city is really facing a "housing price bubble", which has had a great impact on potential home buyers in Australia.
Thousands of flyers appeared in Sydney mailboxes last week, describing Australian working-class workers as "people who were driven out of their homes by invaded Chinese or forgotten by overpriced markets".
Nick Fox, the organizer behind the leaflet distribution campaign, said he was targeting wealthy investors who are still living in China — not those of Chinese descent who are permanent residents of Australia.
He said: "This is related to economic genocide. This scene is being staged across Australia. The overpriced market drives away the locals."
Fox said: "Australian fighters are being squeezed to the edge of the city, and foreign invaders are reaping the benefits of our previous generations' hard work."
The Minister of Multiculturalism of New South Wales, John Ayaka, countered that Fox was a "idiot." He said that distributing leaflets is a despicable act and it is shameful.
According to the report, Australian Treasurer Joe Hokil ordered the Chinese wealthy Xu Jiayin to sell his 2000 million pounds of seaside mansion because the deal violated Australia's foreign investment laws, which shocked the Chinese wealthy community. Xu Jiayin ranked 15th on the list of Chinese richest people published by Forbes magazine. This move also shows that the Australian government has begun to severely punish foreigners for buying properties illegally in order to crack down on property prices.
According to the report, on June 6, the Australian Taxation Office Commissioner Chris Jordan announced the investigation into 3 real estate transactions involving foreigners, most of which were for the purchase of luxury homes in Australia.
The numbers say things:
Investors from China believe that luxury homes in Australia are generally cheaper than those in China. A villa of 500 to 1000 million Australian dollars in Australia requires 5000 to 1 million yuan in China.
联邦政府最近三年推出的重大投资者签证(简称SIV)刺激了高端住宅市场的成交。投资者可以通过投资500万澳币获得澳洲的永久居民权。根据澳洲移民部提供的信息,从2012年11月推行以来,共有802人获得SIV签证,其中近90%的申请者来自中国大陆。他们已经在不到3年的时间里向澳洲投资了192亿元人民币。
Chinese investment in Australia's high-end market is just the tip of the iceberg. According to UBS's forecast, in the next six years, Chinese investors' investment in Australian real estate will double to 6 billion yuan.
Article reprinted from Weixin News-Australia
============================
Go to the "Chinatown News" Fcebook page and click like, you can know the latest Australian ๑play, ๑immigration, ๑life information anytime and anywhere ☆✿~
https://www.facebook.com/news.china.com.au
---------------------
"Chinatown" WeChat subscription account is now available, allowing you to keep track of more updated Australian information every day
WeChat subscription account: news-china-com-au
============================