fall! fall! Australian house prices fell for the first time in June! How long will it fall?
"Chinatown"

-Official media of Chinese Australians

House prices in major Australian cities fell in May for the first time in six months, and Sydney's booming real estate market also lost a little momentum in this month's data. However, analysts say that the downward trend should only be temporary.

The latest Home Value Index data found that Sydney house prices have fallen by 0.7% in the past month. This is also the first decline in house prices since November last year. House prices in Australia's major capital cities have also fallen. 11%. Melbourne house prices fell nearly 0.9%, Brisbane house prices fell 1.7%, and Hobart fell the most by nearly 0.8%.

But Tim Lawless, head of research at RP Data, said that the decline in housing prices in these Australian cities, especially Sydney, may just be an "adjustment" after experiencing strong increases. Sydney housing prices have risen by more than 6% this year alone, and they have soared by 12% in the past 15 months.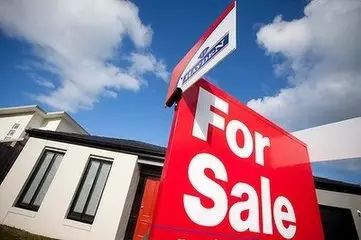 The weekly clearance rate is almost as high as 80%, and the editor heard that it is almost hard to find a house in Sydney now. The Darling Harbour Linhai Apartments launched in the past few weeks will be sold out after five hours on sale. Developers were worried earlier The price is too high for the people of Sydney to accept this price. Looking at this situation now, it is estimated that developers hate to release more periods to the market.
Tim Lawless said, "I don't think the decline in house prices is a trend, because apart from this index, there are many data that show that house prices will continue to rise." This includes the auction clearance rate in May. Domain Group calculated that the clearance rate in May this year refreshed. Sydney's highest record.
Other data that indicates that housing prices will continue to rise include the shortage of housing supply, which will cause housing prices to rise, and the rise in consumer confidence, the federal budget and so on are all data that predict that housing prices will continue to grow strongly.
Mr. Lawless said that although house prices in May experienced a weak phase, this may be related to seasonal changes.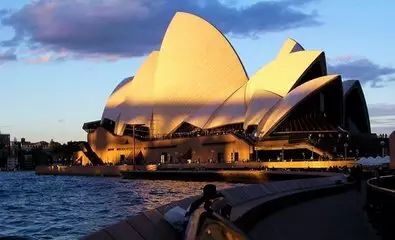 However, the value of apartments has not risen as much as single-family houses. The value of apartments in Sydney fell by 5% in May and the value of apartments in Melbourne fell by 2.8% in May.
The editor also got some news. I heard that Sydney's real estate robbing army is coming...As housing prices continue to rise, many real estate investors in Sydney have turned their attention to Melbourne. Like Sydney, Melbourne, the capital of Victoria, is also in a booming housing market, but under similar conditions, house prices in Melbourne are about A$20 cheaper than Sydney, and there are more listings, and buyers face less competition. .
The house price in Australia, I just watched the duang duang rise this year, and now the weekly house clearance rate is really soaring, and I can't take into account the hard working people. Now that an apartment in Sydney's city centre has surpassed the price of an independent house in Melbourne, it's no wonder that Sydney investors have set their sights on the Melbourne market. I can only remind everyone who wants to buy a house here. According to the current trend , Rubbing against the low exchange rate, start as soon as the interest rate is low, don't watch the house price rise higher and regret it later.
Article reprinted from Weixin News-Australia
============================
Go to the "Chinatown News" Fcebook page and click like, you can know the latest Australian ๑play, ๑immigration, ๑life information anytime and anywhere ☆✿~
https://www.facebook.com/news.china.com.au
---------------------
"Chinatown" WeChat subscription account is now available, allowing you to keep track of more updated Australian information every day
WeChat subscription account: news-china-com-au
============================