Release your eyes, put on headphones, and listen~!
"Chinatown"

-Official media of Chinese Australians

"Mom, our government cares about you. It will give you a longevity fund of 120 yuan a month." On the afternoon of the 4th, 92-year-old Guo Zhuluan, who had just regained Chinese nationality for a month, learned from his daughter that the government issued money. After the news, his eyes narrowed into a gap, and he kept saying: "I'm happy when I get home!"The elderly Guo Zhuluan is the first citizen of Wuxi who has successfully restored Chinese nationality in the past five years and is also the oldest naturalized person in Jiangsu Province so far.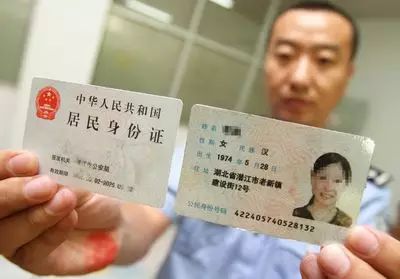 Guo Zhuluan, born in 1923, came to Wuxi from Guiyang after retiring. In 1989, the old man and his wife followed their young daughter to Sydney, Australia, and became Australian citizenship 10 years later.After naturalization, the elderly enjoy free old-age care and medical care in Australia, and are also given a set of welfare houses.Domestic relatives and friends all envied her for living a worry-free life.But the old man always said: "Ye Luo always has to return to his roots. When I am old, I still have to go back."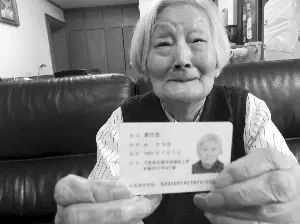 In 2003, Guo Zhuluan, who had just lost his wife, officially requested his family to return to China for the first time. "My mother was getting older, and Australia had better guarantees in all aspects, so she persuaded her." said the eldest daughter Su Yi.
The old man who was temporarily persuaded did not give up the idea of ​​going home. Another ten years have passed. During this period, the old man fell and suffered a stroke. The family sent her to a local nursing home for rehabilitation and retirement. The old man gets older and gets a little confused from time to time, but she insists on getting up at 6 o'clock every day, just to watch China News for half an hour. Every time her family visits, she always repeats persistently:"I want to go home!"
In June 2013, the 6-year-old Guo Zhuluan finally returned to her "home" where she had been dreaming for 90 years. Back in the country, the old man lived with his eldest daughter's family. The happiest thing every day was watching his great-granddaughter play the piano when he returned home from school. On the weekend, the family drove her to the lake for a ride. The old man was sitting in a wheelchair and kept saying, "It looks good!"
At the end of 2013, facing the issue of visa expiration, the daughter and the elderly discussed and renounced Australian citizenship altogether and restored Chinese citizenship. My daughter Su Yi came to the Exit-Entry Administration Center of Wuxi Public Security Bureau, but was told: No one has ever asked for reinstatement of nationality, and I don't know if it can be done or what. This seems to be an impossible task.
Unable to see that her mother's last wish could not be fulfilled, Su Yi wrote a letter to Zhao Zhixin, deputy mayor of Wuxi City and Director of Public Security on December 2013, 12. Within a month, Chen Gang, a police officer from the Exit-Entry Administration Detachment, walked into Su's house with documents. "Recovering nationality is very complicated. We will try our best and give the elderly an explanation."
From January last year to April this year, in the two cities of Wuxi and Sydney for a year and a half, many people rushed around for the greatest wish of the elderly. Transcripts, photographs, fingerprint collection, proof of kinship, Australian certificate of resignation, application for restoration of Chinese nationality, household registration, ID card...everything is advancing through exploration. Taking into account the seniority of the elderly, people from Wuxi City, Jiangsu Province and the Ministry of Public Security have accelerated the process. The Chinese Embassy in Australia also made an exception to open up a green channel.
On April 4, Guo Zhuluan, who was waiting hard, finally got his second-generation ID card and household registration book. In front of the police station's household registration police who came to deliver the certificate,The old man laughed into a flower: "Finally home!"
"Thanks to the Wuxi Public Security Bureau for allowing my mother to fulfill her wish, restore Chinese nationality, and return to her roots... I am also a 70-year-old man. Thank you for your kind, caring and enthusiastic service. Thank you, the People's Police." A few days ago, the deputy mayor of Wuxi, Public Security Director Zhao Zhixin received the second letter from the citizen Ms. Su. A year and a half ago, Ms. Su, who was eager to help her mother restore Chinese nationality, sent a letter of help, and this time it was a thank you letter.
The 9-year-old mother wanted the leaves to return to their roots,Daughter wrote to ask the chief of public security
Guo Zhuluan, 92 years old this year, went to live in Australia with his little daughter in the 80s, and later joined an Australian citizenship. The year before, he had the idea of ​​returning to China.

"When I was living in Sydney, my parents lived in a government-provided house. Later, after my father passed away and my mother was treated for a stroke, the local government arranged for her to live in a Chinese-run nursing home." Guo Zhuluan's eldest daughter, Ms. Su I told reporters that although I have lived in Australia for more than 20 years and have joined Australian citizenship, almost all my parents live in the local Chinese circle. My biggest hobby every day is to listen to local Chinese radio and watch CCTV Channel 4 about China. News. "As for what happened in China, my mother knew that she always participated in donations and other charitable activities as soon as she saw floods and earthquakes in the country. The Chinese Consulate in Sydney also issued her a certificate of accepting donations and materials. "

One year, when Ms. Su visited relatives in Australia, her mother suffered a stroke. After she was discharged from the hospital, the local government arranged the elderly in a local nursing home run by Chinese. "At that time, my mother always wanted to return to the motherland, so we brought her back." Ms. Su said that after her mother returned to Wuxi in June 2013, she felt that the domestic environment was good, and her two daughters were also in Wuxi, so she prepared Stay in Wuxi.

"When we went to the Wuxi Public Security Exit-Entry Administration Department to go through the formalities, after the police learned about our situation, they helped my mother go through the formalities for a three-year residence." Ms. Su said, because her mother wanted to restore Chinese nationality, the idea of ​​returning to the roots became more and more. Strong, she was in the mood to give it a try, and on December 3, 2013, she wrote a letter of help to the Wuxi City Public Security Director.

"Unexpectedly, not long after the letter was sent, the police from the immigration and household registration management departments came to find out the situation." Ms. Su told reporters that the police from the local Rongxiang police station also visited her mother many times to complete the relevant procedures.
Restoring Chinese nationality feels comfortable,The spirit is much better than in Australia
"Every time she comes to see an old man, she is dressed up and she is very happy to talk to us." According to the police from Wuxi City Public Security Entry and Exit Administration Department, Wuxi has not handled any foreigners for at least 5 years. Application for restoration of Chinese nationality. Guo Zhuluan is not only the first citizen in Wuxi who has successfully applied for the restoration of Chinese nationality in the past five years, but also the oldest person in the province who has successfully applied for the restoration of Chinese nationality.


"This is my home, I want to come back."Yesterday afternoon, at Ms. Su's house, the elderly Guo Zhuluan saw the reporter and proudly showed off his hukou and ID card he had just obtained. He was as happy as a child. It is understood that in order to facilitate the elderly to go through the procedures, the police from the Wuxi Public Security Exit-Entry Administration Department and the Rongxiang Police Station have repeatedly visited the door to provide consultations, collect information, take photos, and collect fingerprint information for the elderly. Not long ago, when the police gave the old man Guo Zhuluan's household registration book and ID card to the old man, Ms. Su and her family were very excited to express their gratitude.

"My mother restored Chinese nationality. After having her ID card, we contacted her work unit in Guiyang before retirement. The other party quickly restored her mother's medical and pension benefits. From this month onwards, the mother will also receive from Binhu. District-issued pension for the elderly." Ms. Su told reporters that with more family members, after more than a year after returning to China, her mother's body recovered better, and her spirits were much better than she did in the nursing home in Sydney. .
Article reprinted from Xinhuanet
============================
Go to the "Chinatown News" Fcebook page and click like, you can know the latest Australian ๑play, ๑immigration, ๑life information anytime and anywhere ☆✿~
https://www.facebook.com/news.china.com.au
---------------------
"Chinatown" WeChat subscription account is now available, allowing you to keep track of more updated Australian information every day
WeChat subscription account: news-china-com-au
============================
Related posts