Bull burst! You can book a trip with your fingers! Hongcheng microshop, a travel agency that you can take with you! ‏
"Chinatown"

-Official media of Chinese Australians
One person, one road, people on the way, the heart moves with the scene;
If the heart is far away, just go forward bravely, dreams will guide the way.
Welcome to Hongcheng WeChat Store; WeChat Times, WeChat Travel;
Mobile phone in hand; unlimited travel!

Hold Hongcheng in hand and travel together!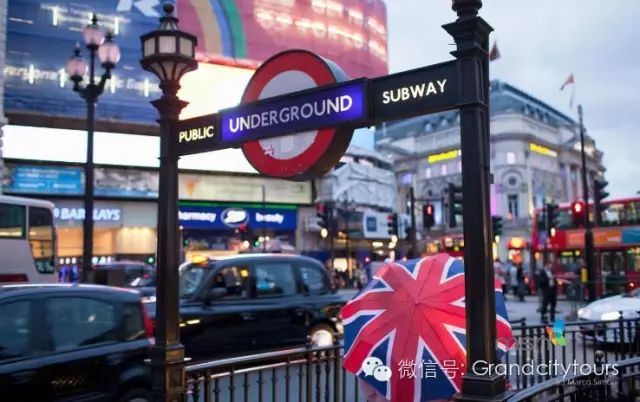 So happy! ! !

[Hongcheng WeChat Store] officially opened!

With your mobile phone, you can control your journey! !

[Multiple payment and settlement modes]

【Domestic and overseas itineraries】

[Make itinerary reservation more convenient]

* WeChat, mobile payment

* RMB can be settled

* Australia, New Zealand, Chinese group, neighboring countries

* Visa processing, return gift
Link of Hongcheng WeChat Store:

http://weidian.com/?userid=335802468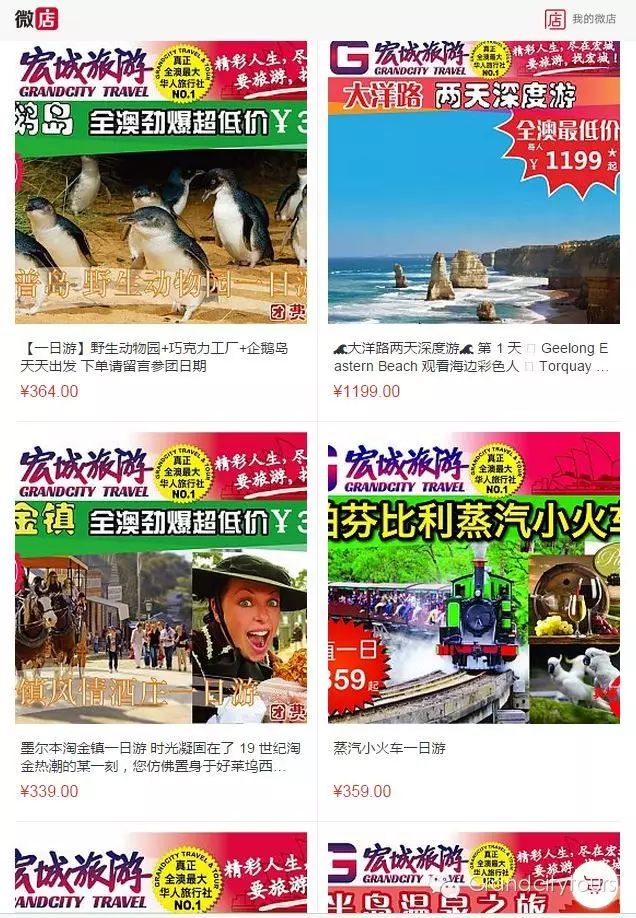 You can use WeChat!
You can use WeChat!

Just follow Hongcheng official WeChat platform:

Grandcitytours

Enter the destination you want to go to in the dialog box,

Relevant travel information, itineraries and quotes will pop up!

So great. Try it quickly!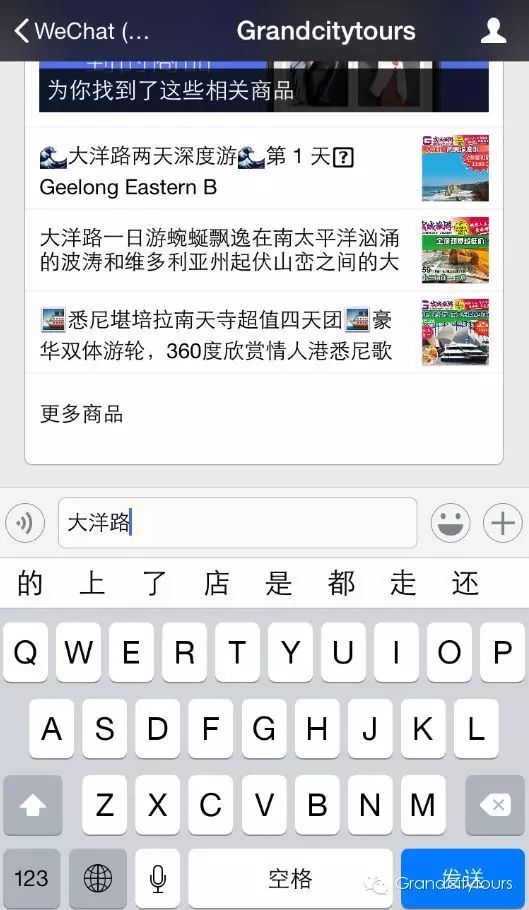 Micro travel

* Wechat prices are quoted in RMB, and prices may vary with exchange rates

* The itinerary products of the WeChat Store are continuously being updated, please follow us

Mobile phone in hand, unlimited travel!

Holding hands with Hongcheng will make your life more exciting!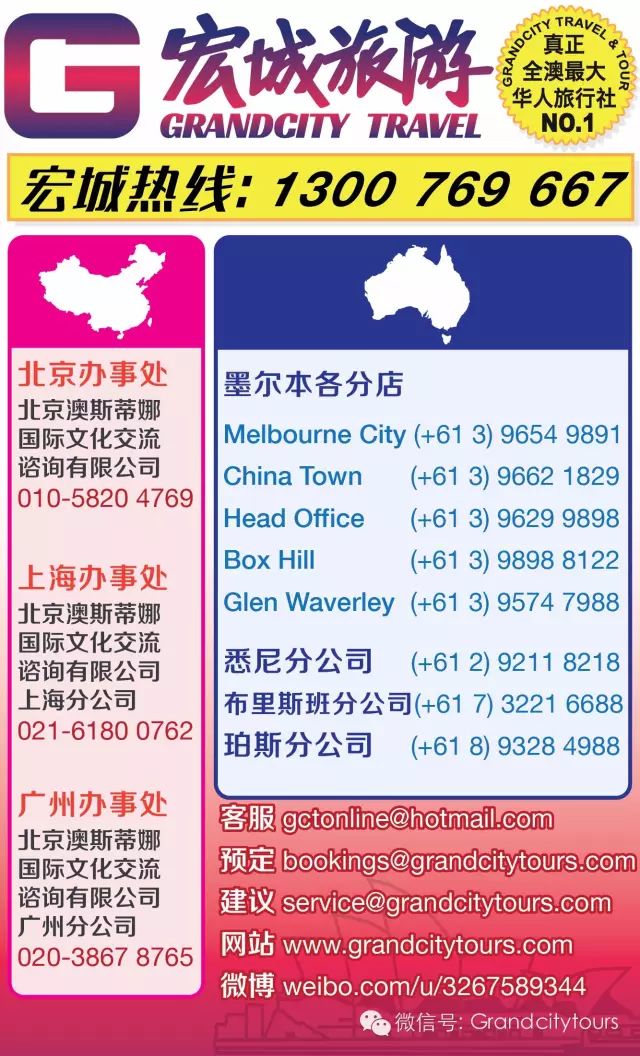 Welcome to the news and discuss cooperation! Editor-in-chief of "Chinatown" WeChat/QQ: 28771796
============================
Go to the "Chinatown News" Fcebook page and click like, you can know the latest Australian ๑play, ๑immigration, ๑life information anytime and anywhere ☆✿~
https://www.facebook.com/news.china.com.au
---------------------
"Chinatown" WeChat subscription account is now available, allowing you to keep track of more updated Australian information every day
WeChat subscription account: news-china-com-au
============================