The Internet has won! It's not just Wanda, the latest and most complete list of people killed by the shop closure trend.
"Chinatown"

-Official media of Chinese Australians

The advent of the Internet era has indeed changed the world. The trend of closing stores is getting more and more intense, and department stores, supermarkets, convenience stores, restaurants, and shopping centers are all involved! Lots of iron hitting, shops with flowing water. Closing the shop may mean a tragic exit, a broken arm and self-help, a shift in focus, or a mediation adjustment. Whether it is an unforgettable lesson or a strategy of retreating, these objective figures of store closures are even more worthy of attention than the grand plan of opening a store.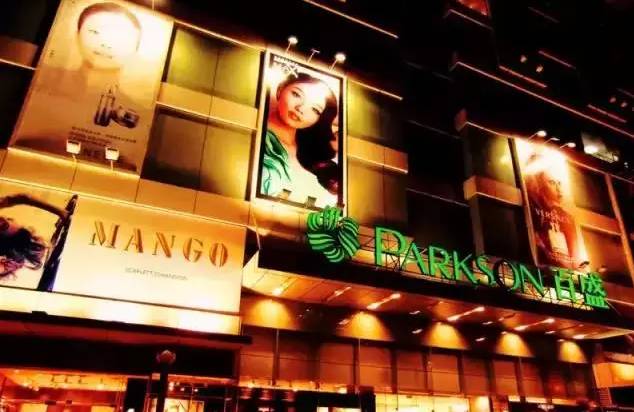 1. Parkson: The first foreign-funded store has been caught in a storm of closing stores
The Malaysian department store Parkson Commercial Group, which has the reputation of being the first foreign-funded store, has been caught in the storm of closing stores one after another. Following the announcement of the closure of the Beijing East Fourth Ring Store, the only store in Tianjin will also be closed on March 2015, 3.
Public information shows that since 2012, Parkson has closed at least 8 stores. Behind the large-scale closure of stores, Yum! Group's performance is not satisfactory. For three consecutive years, the performance decline and profit decline have forced this once extremely glorious department store to choose to transform.
For example, in September 2012, Parkson launched its own online shopping mall; in 9, Parkson Group announced that it had established a joint venture company through its wholly-owned subsidiary Parkson Commercial Co., Ltd. and entered into a joint venture contract with Malaysian catering brand AUM to develop its catering business in China.
Self-analysis:Parkson has always had plans for online shopping channels, but unfortunately the company currently has limited control over brand resources and has not yet made a big deal.
External evaluation:In addition to external environmental reasons, Parkson Group failed to make adjustments in time to adapt to changes in the market and environment. The fundamental reason for the failure to innovate in the business model or the repeated withdrawal of the store.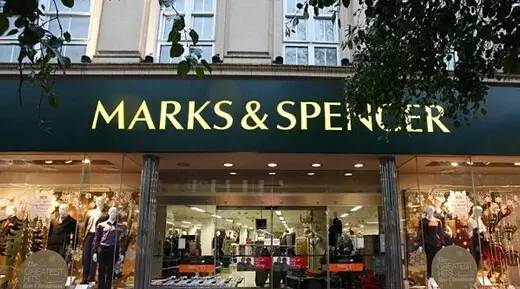 2. Marks and Spencer: 8 stores will be closed in China before August
After about four consecutive years of decline, the sales of M&S, the largest retailer in the UK, increased for the first time.
Marks and Spencer revealed that in the 3 weeks ending March 28, its daily necessities sales increased by 13% year-on-year, ending the 0.7 consecutive quarters of decline. However, it must be pointed out that because the Chinese market does not account for a significant share of its international business, Marks and Spencer confirmed shortly before the release of its results and will close 14 of its 2015 stores in China before August 8. Family.
Self-analysis:"We conducted a careful evaluation of the second-tier stores in second-tier cities around Shanghai and found that our brand awareness is not high in these areas, so we decided to close five second-level stores in these areas to strengthen our advantages and focus more on China business. Future development."
External evaluation:"Marks and Spencer moved its British model from the very beginning. Marks and Spencer stores sells its own brand. But the people who really know Marks and Spencer are all young people in their XNUMXs and XNUMXs, and the clothing in the store For China, it is more suitable for people over forty years old, so there is a little gap between its brand positioning and clothing."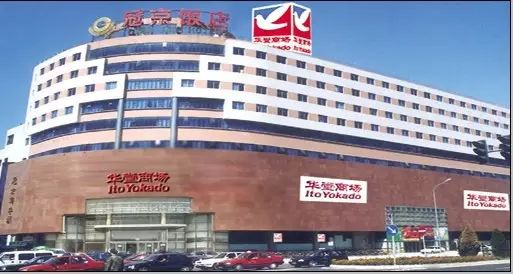 3. Huatang: Close all deficit stores in Beijing
Since 2008, Beijing Huatang, which is addicted to price wars, has hardly made much profit. When reflecting on the situation in the Beijing market, Sanzhi Fubo believed that the store closed because it did not make a special feature. Compared with the Chengdu market, the gap between the two is also widening.
Last year, Huatang added another store to the Chengdu market, and new stores will be opened this year. In contrast, the Beijing market has closed four stores in Wangjing, Xizhimen, Beiyuan, and Youanmen in the past year.
Self-analysis:Beijing Huatang missed the best period of change from 2007 to 2008, which also caused many excellent suppliers to leave them. Beijing Huatang will completely abandon its previous price war strategy and turn to the pursuit of quality store operations.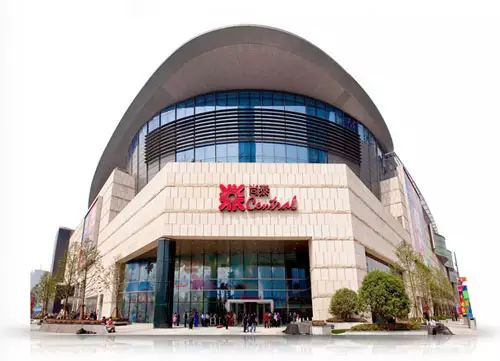 4. Shangtai Department Store: The closure of the Chengdu store means that the Thai department store brand has been wiped out in China
In 2010, Central Department Store opened its first store in Hangzhou MixC. After a year, I followed the Vientiane City to the Shenyang market. On June 6 and December 12 last year, Central Department Store closed the two stores respectively. The Chengdu store, which will close next month, is Central Department Store's third store in the Chinese market. It collapsed within three years of opening.
It is understood that the Shangtai Department Store in Chengdu Vientiane City has 5 floors, covering an area of ​​2.09 square meters. After the area is recovered, Chengdu Vientiane City will transform the area into a fashionable space and present it in a complex format.
Self-analysis:Shangtai Department Store and Vientiane City have signed a three-year deduction cooperation agreement. If they continue to stay behind, they will switch to a lease business model. After cost accounting, it is not cost-effective to exit. It is currently decided to suspend business in China, but will continue to pay attention to the Chinese market and re-enter in the form of shopping malls or acquisitions at an appropriate time.
External evaluation:For foreign-funded department stores, which are already experiencing bumpy development in the Chinese market, the current industry pressure and market environment are even more difficult. In a comparative analysis that recorded the closure of domestic and foreign department stores last year, the number of closed stores of foreign department stores accounted for 57.89% higher than that of domestic department stores by 15.78 percentage points.
From the perspective of the distribution of closed stores, the first-tier and coastal cities are higher than the inland cities, which is also the expansion path and path that department stores generally consider. Due to the fierce competition in the commercial market in Beijing, Shanghai, Guangzhou and Shenzhen, some latecomers have chosen a breakthrough plan in second-tier cities. However, from the current point of view, the results are not satisfactory.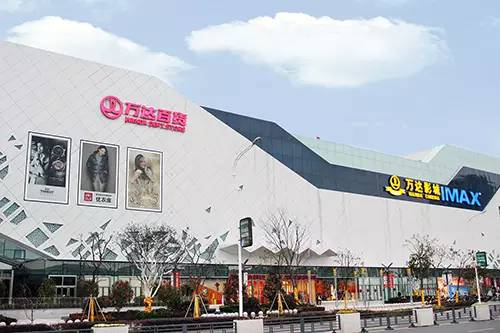 5. Wanda Department Store: shutting down 10 stores and compressing some floors
The Wanda Department Stores involved in the closure are located in Ningbo, Qingdao, Shenyang, Wuhu and other cities, while the Wanda Department Stores involved in the reduction of store floors are located in Wuxi, Xiamen, Qingdao, Yantai, Changzhou and other areas. At present, some stores have begun to adjust.
External evaluation:The pressure of investment in new urban areas and small and medium-sized cities has forced Wanda to establish its own flagship store brand as its main store to "support" or even "fill in" the investment. In addition to Wanda Department Store, these main stores also include Wanda Cinemas, Wanda Hotels, Wanda Baby King, and Big Singer KTV. When they are positioned to support investment promotion, their profitability is second, while real estate development and sales are important to commercial operations. Cross subsidies are also logical. The cross-subsidy transfer of benefits is also one of the focuses of Wanda Group's various business segments and business types forming left and right hands, which have been repeatedly criticized during the listing process.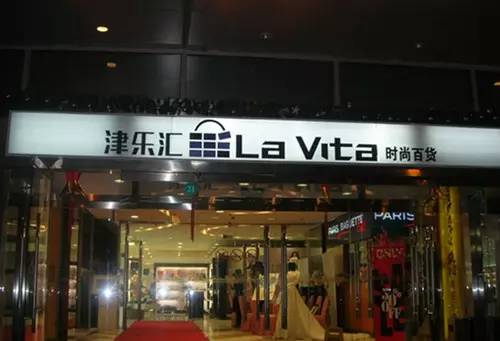 6. Jin Le Hui: Department Store closes the last store
天津津乐汇百货于5月10日停止运营。此次闭店后,意味着市场中将再无津乐汇百货。此次停业的是1-4层津乐汇百货部分,津汇广场内5层和地下1层的餐饮部分将继续营业。
Jinyao Holdings has built Jinlehui department store stores in Tianjin, Beijing and Chongqing. The stores in Chongqing and Beijing have been closed in April 2010 and March this year. The closed Tianjin Jinlehui is in the market. The only remaining Jinglehui department store.
External evaluation:From the perspective of the external environment, with the changes in consumer consumption habits, shopping malls focusing on experience formats have diverted traditional department store companies; on the other hand, the rapid rise of e-commerce has also put a lot of pressure on the traditional department store industry. For the surviving traditional department store companies, the top priority at this stage is to accelerate the transformation.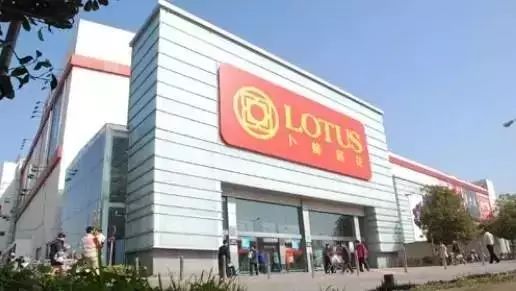 1. CP Lotus: layout failure, closing two stores last year or closing one store this year
Since last year, CP Lotus has closed two stores in Shanghai CP Lotus Tianshan Store and Beijing CP Lotus Wangjing Store. Currently CP Lotus has 77 stores in China.
On the evening of February 2, CP Lotus Co., Ltd. published its 27 results announcement. During the period, the group recorded a net loss attributable to shareholders of the company of 2014 million yuan, compared with a loss of 5840 million yuan in 2013. The improvement in the loss was mainly due to the increase in gross profit margin and strict expenditure management to offset the impact of the decrease in other net income.
Self-analysis:The company will continue to expand its retail network, opening at least 2015 new stores in 5, mostly in third- and fourth-tier cities where disposable income is increasing and competition is less intense.
External evaluation:Or it is mainly due to some failures in its layout, which makes it difficult to realize the scale and synergy.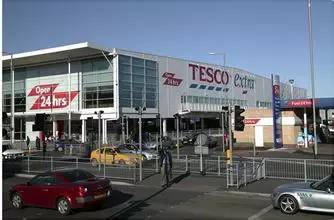 2. Tesco: Six shopping malls in Shandong are all closed, and they are accused of starting a complete Chinese delisting
The six Tesco malls in Shandong have been confirmed to be closed. There are closed Weifang Weizhou Store, Dongying East 6nd Road Store, Qingdao Renmin Road Store, Jinan East XNUMXnd Ring Road Store, Qingdao Jimo Store, and Jinan Jingsi Road Wanda Store which will be merged into China Resources Vanguard.
In May last year, China Resources Vanguard merged with Tesco (China) business. After the merger, China Resources Vanguard holds 5% of the shares and Tesco holds 80%. Tesco will inject 20 stores and 135 shopping malls currently operating in the mainland into the joint venture company, and all of them will be changed to "China Resources Vanguard".
Self-analysis:Tesco's layout in China is quite large, and there has been some over-investment. After the merger, China Resources will close less than 10% of Tesco Tesco stores.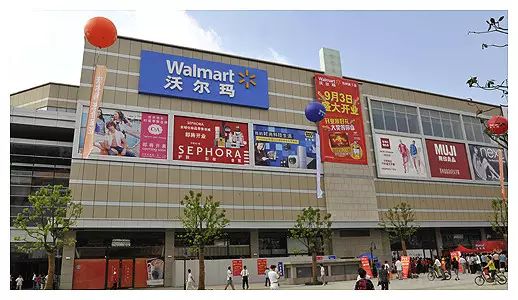 3. Walmart will close 30% of Chinese stores
In the fiscal quarter ended October 2014, 10, Walmart China's gross profit declined. Wal-Mart said this was affected by the deflationary pressure of China's retail sales. Wal-Mart said it will close about 31% of its existing stores in China, and Wal-Mart currently has 30 stores in China.
External evaluation:Foreign supermarkets have been slower than local supermarkets in responding to changes in the Chinese market and their rent advantages are no longer. We think this is the main reason for their decline. Most foreign supermarkets entered China in the 90s, and the government gave them a very favorable rent policy, making it easy to get land. However, recently the lease has expired and the rental cost has been rising, and their operating costs have also gradually increased, which is a great cost pressure.
In the first stage, they had policy concessions, so they expanded relatively strongly. They paid too much attention to the speed and quantity of expansion and ignored the accuracy of the location of the stores, so many hidden dangers were buried. For example, Carrefour is an example of improper site selection, and Wal-Mart is an example of imprudent acquisition.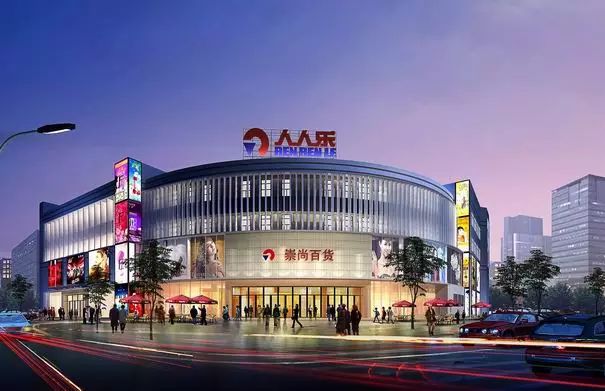 4. Renrenle: Closing 2014 stores in 18 and transforming into a community supermarket
Renrenle issued an announcement saying: "Due to the accelerated decline in sales of comparable stores, in order to further reduce the operating pressure of loss-making stores on the company, the company has carefully assessed and closed 7 new loss-making stores after the disclosure of the third quarter report, and increased the number of store closures. The loss was about 8440 million yuan." In addition to the previous three quarters, 18 stores were closed throughout the year.
Self-analysis: With the rise of labor and land rent, the hypermarket format has become difficult to survive. We decided to transform into a community supermarket. However, our traditional business in the past was not a community supermarket. Its product categories are definitely less than those of hypermarkets, and the business method is different from that of hypermarkets. Last year was mainly a groping stage, and the benefits were not yet obvious.

7-11: No profit in 4 years after entering Sichuan, nearly 30 stores closed last year
After entering Sichuan on 7-11, as of now, only stores have been opened in Chengdu. In addition, the pace of development of 7-11 in Sichuan is very consistent with the trend of the industry. At its peak, 7-11 opened nearly 100 stores in Chengdu, but as of the beginning of 2015, it has shrunk to more than 60 stores. In 2015, 7-11 plans to expand the number of franchise stores in Chengdu and strive to open 20 more stores.
External evaluation:The retail industry is a highly regional industry. When international retail brands expand in different places, they often do not localize enough to be fully accepted by the local market.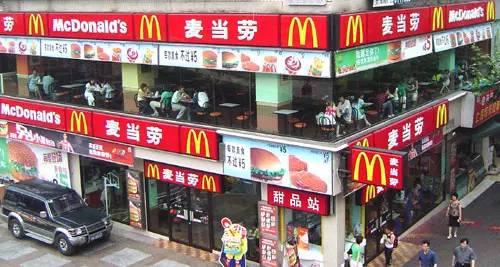 1. McDonald's: this year will close 80 stores in China
At the beginning of this year, due to McDonald's global performance, its global CEO was replaced. In the first quarter of this year, its net profit plummeted by 32.6%. McDonald's recently announced that it will close 700 stores worldwide this year, of which 220 stores in the United States and China will close underperforming, including about 80 stores in China.
External evaluation:Another foreign fast food giant, KFC, is operating in general. A store in Shanghai was closed last year, and a store on Quancheng Road in Jinan was also closed. It's just that the brother brand Pizza Hut has good profitability and can support KFC, barely able to continue.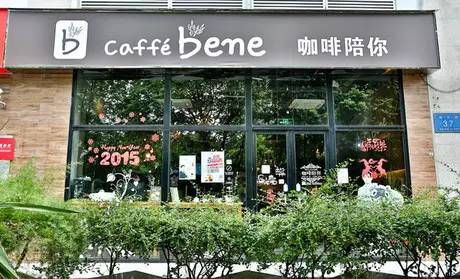 2. Coffee with you: the dilemma of closing the shop behind the rapid development
A few days ago, Coffee accompanied you into the negative news of capital breakage, wage arrears, executive resignation, and shareholder fighting, and the brand image was greatly reduced. Since entering the Chinese market in 2012, Coffee Accompany you has now opened nearly 600 stores across the country, and plans to continue to open 400 stores this year. This speed of opening stores can compete with Starbucks, which has been in China for 16 years.
According to statistics, there has been a trend of coffee shop closures in Jinan, Xiamen, Chongqing, Guiyang, and Hangzhou. Under the unfavorable conditions that the brand has no time to take into account the operating conditions of the franchisees, some franchisees choose to purchase and develop products on their own to "self-help". A few days ago, there was news that Mao Shi Coffee wanted to take a cup of coffee to accompany you, but there are still conflicts between the two sides that need to be resolved.
External evaluation:The expansion of coffee shops should not be too fast. The good operation of the brand requires more attention in management.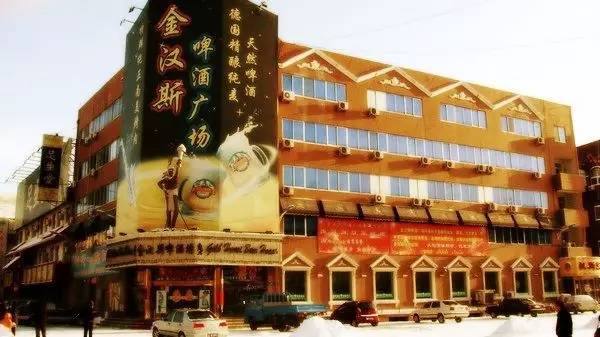 3. Jin Hans: five stores in Shenyang quietly closed, only two stores in Xizhimen and Asian Games Village in Beijing
Hans originated from the first domestic "Hans Fresh Brew Beer". It was established in 2001 and entered Shenyang around 2002. As one of the most well-known chain barbecue brands, Jin Hans has more than 80 branches across the country. , There are 6 stores in Shenyang alone, but 5 stores have quietly closed now.
It is understood that Jin Hans was originally divided into three regions in the country, the south, northeast, and Beijing. Each region was managed by a regional general manager, but the management could not keep up with the rapid growth of stores. It can be said that the original standardization was partly formal and partly executed far away, completely contrary to the positioning and advantages of King Hans.
External evaluation:The closing of the group of Jin Hans stores can only be said to be a case, which has a lot to do with its own service quality, price and environment.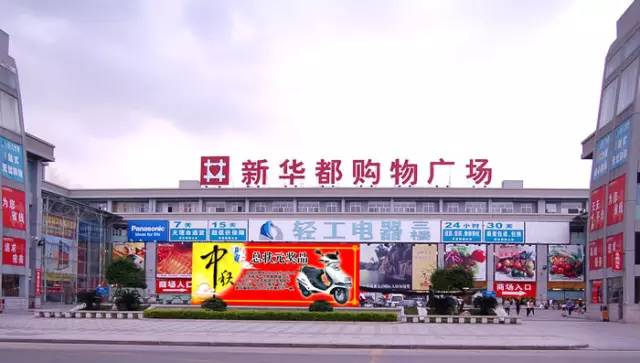 Xinhuadu: Last year's shopping mall revenue decreased year-on-year, resulting in the closure of 4 stores
2014全年,公司新开门店10家,关停4家,截止2014年12月31日,公司门店总数为127家,其中百货8家(经营总面积约11.47万平方米)、百货超市综合体1家(经营总面积约3.3万平方米)、超市118家(其中6,000平方米以上的大卖场共53家)。公司连锁门店面积近95万平方米,平均单店面积达7,477平方米
Self-analysis:Affected by the rapid development and expansion of e-commerce, new adjustments and changes have taken place in the retail format structure, business model and even the overall pattern. For this reason, the company has actively transformed from traditional retail to integrated with e-commerce, and established a strategic partnership with Alibaba. , Enlarge and strengthen the e-commerce industry, and promote the comprehensive integration of the company's traditional retail and e-commerce.
1. Giordano: 2014 companies closed in 190, and net profit dropped by 38%
休闲服装品牌佐丹奴3日发布2014年业绩报告称,公司销售额为55.45亿港元,较2013年的58.48亿港元下降9%,净利润大幅下降38%,至4.08亿港元。
As of the end of last year, the number of stores was 2452, a decrease of 2642 from 190 last year. In this regard, the announcement disclosed: "This year, we will carry out store renovations to upgrade the brand and eliminate unprofitable stores. Due to the reorganization of the store portfolio, we closed 200 more stores in mainland China than we opened." Among them, the reorganization of stores The number of stores clearly closed in China reached 60.
Self-dissectionAnalysis:The overall growth of the Chinese apparel market is estimated to be 11%. China's online sales growth, coupled with large-scale infrastructure projects, has proliferated the growth of new high-end shopping malls, and the competitive environment presents extreme price competition. Sales were weak during the Lunar New Year at the beginning of 2014, but rebounded in the next three quarters, which led to a slight increase in sales in comparable stores.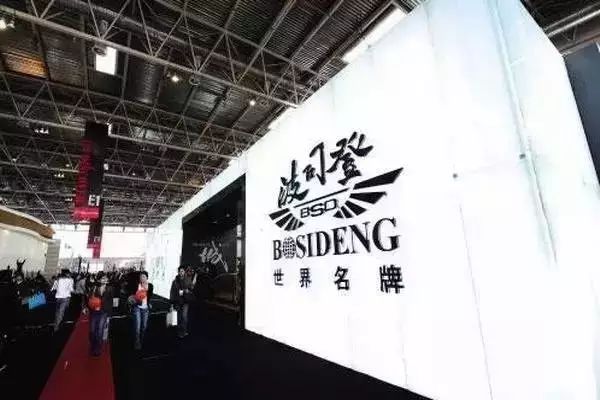 2. Bosideng: "Cold Winter" crisis: OEM processing, closing more than 3 stores
As the largest domestic down jacket manufacturer in China, Bosideng was busy shrinking traditional channels. From March 2014 to September 3, 31, 9 down jacket retail outlets were closed non-stop. In 30, , It has closed 6 down jacket sales outlets.
The foundry business brings hundreds of millions of revenues to Bosideng every year. Compared with the visible real money, another level of loss is very concealed-Bosideng's OEM GAP and BOSS down jackets are competing in China for the original Bosideng Market share.
External evaluation:Bosideng has fallen into the general predicament of "Made in China"-at the expense of high costs and meagre profits, it has personally provided international brands with a weapon to compete for the market, and its own brand has been forced into a corner by these collaborators.
3. Belle: Decline in store size, 167 retail outlets decreased in the first quarter
Belle International's latest retail operation data for the first quarter of the financial year (March to May) shows that the number of retail outlets in China's largest footwear production and retail company has decreased by 3, while its footwear business sales have been A decrease of 5%. Prior to this, the size of the store has always been Belle International's advantage. Statistics show that during the most "crazy" days when opening stores in 167, Belle International opened an average of 7.8 to 2011 stores every day.
External evaluation:Under the constraints of many factors such as market saturation, rising costs, continuous impact of e-commerce, etc., women's shoe brands simply follow the extensive development model of large-scale production and cost reduction.
A little emotion:
The advent of the Internet era has indeed changed the world. Shopping malls and shops closed, Taobao created a miracle of 14 billion a day in double 11 in 571 years; record shops closed, but mobile music was bullish; banks are considered stable industries, right? Yu'e Bao is here, and P2P is here, but it makes it panic.
In the Internet age, many industries in China are facing a major reshuffle.
This is the worst era, but it is also the best era. In such an era, are you ready?
The article is reproduced from "Shun Cheng Observation"
============================
[Welcome to the news to discuss cooperation! 】Editor-in-chief of "Chinatown" WeChat/QQ: 28771796
============================