The latest Qs university rankings of 2015 are released! Melbourne has become the world's best student city after Paris...‏
"Chinatown"

-Official media of Chinese Australians

The latest QS university rankings in 2015 are released! The Australian National University once again topped the list of Australia, ranking 25 in the world! Australia's eight largest cities are among the top XNUMX in the world. Congratulations again, Melbourne has become the best city for studying in Australia, second only to Paris in the world~~~Sahua! ! ! PS: Sydney, followed closely~~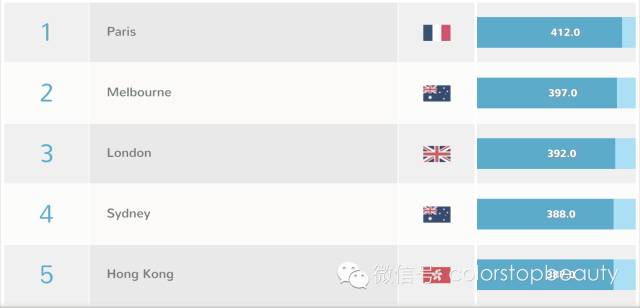 As one of the most authoritative global university rankings, Qs was published by Quacquarelli Symonds in the UK. The ranking combines academic mutual evaluation, teacher-student ratio, faculty citation volume, and employer evaluation data, and lists全球700 universitiesThe ranking.
Australia is one of the main study destinations for Chinese students, and the world rankings of its major universities have also received widespread attention. The editor will summarize the QS comprehensive rankings of Australian universities and the rankings of major departments for your reference only.
Come and see where your university ranks this year. . .
A list of the eight comprehensive rankings of Australia:
| | |
| --- | --- |
| Dedicated to pre-school and extra curricular | Qs World Ranking |
| AustraliaAsiaNational university | 25 (CommentMinute 89.7) |
| inkYouThis university | 33 (CommentMinute 86.5) |
| University of Sydney | 37 (CommentMinute 84.3) |
| QueensBlueUniversity | 43 (CommentMinute 82.4) |
| New South WalesYouUniversity | 48 (score 81.2) |
| Monash University | 70 (score 75.5) |
| University of Western Australia | 89 (score 72.6) |
| University of Adelaide | 100(CommentMinute 70.5) |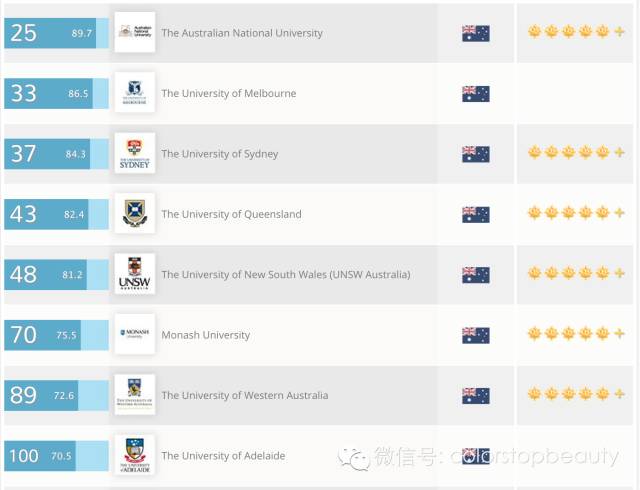 It is obvious from the top ten universities in Australia thatAustralia's top eightWorld rankingAll rankedTop XNUMX in the world. Although the University of Adelaide happened to be stuck in the XNUMXth place.
The ranking of the business school that Chinese students care most about is here~~~~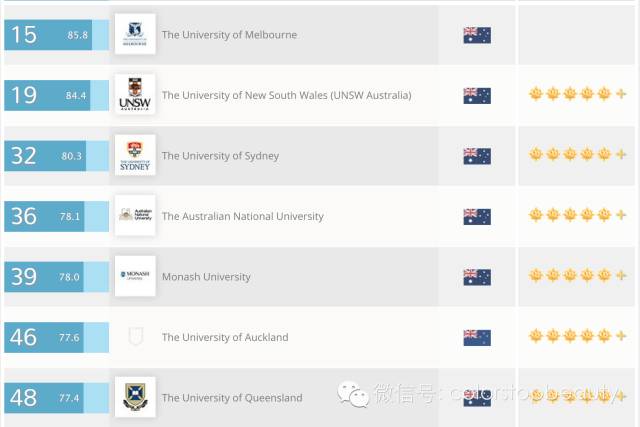 Below isThe ranking of five Australian universities by subject:
Top five in arts and humanities: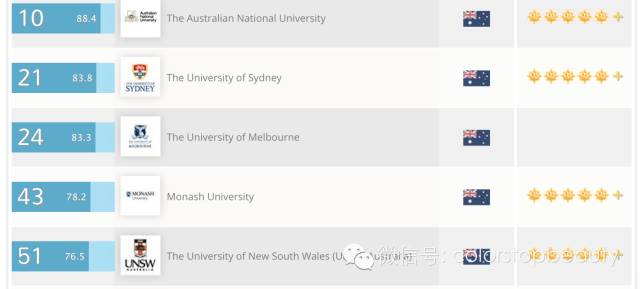 Top five engineering and technical disciplines: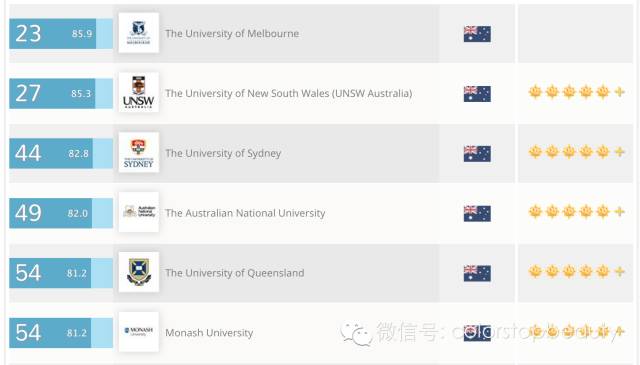 Top XNUMX in life sciences and medicine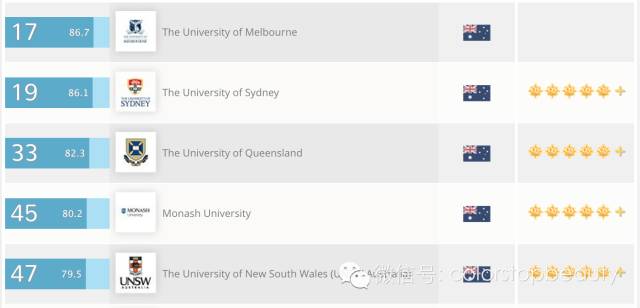 Top XNUMX in Natural Science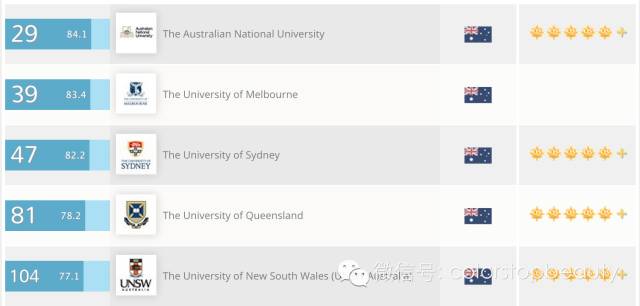 Top XNUMX in Sociology and Management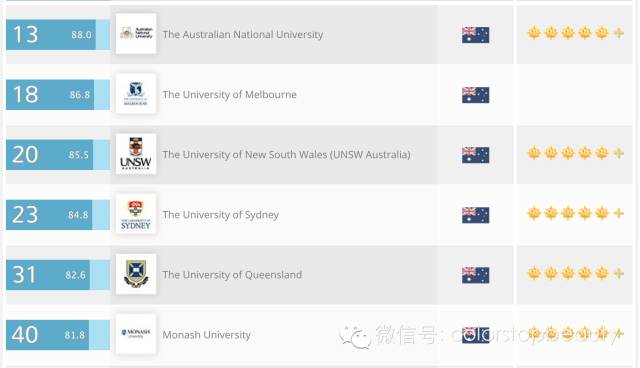 Article reproduced from "Melbourne Colorful Beauty"
============================
[Welcome to the news to discuss cooperation! 】Editor-in-chief of "Chinatown" WeChat/QQ: 28771796
============================