The summer night is so beautiful, come to Mocheng Night Market!
"Chinatown" news.china.com.au-Official media of Chinese Australians
"To understand a city, start with its market." If you want to understand the summer in Melbourne, the night market is definitely a through train to the core of the summer night in Mexico City! 🚄 Delicious snacks, local crafts, and street performances with both feelings and sentiments. The night here is just like this, the bustling but not chaotic.What are the "beauties" along the road in Melbourne's summer night?Get in the car, let's go "tour" togetherSummer night market.
(I.e. First stop : Queen Victoria Summer Night Market
People say: If you come to Melbourne for a visit, you will be quite regretful if you didn't go to a gluttonous night market of Wei Ma. In this large kitchen in Melbourne, your stomach may stay here for a long time. In the night market at night, there are more than 60 street food stalls around the world, and delicious foods from all over the world are on this food arena. Let you be dazzled and guilty of choice difficulties. In the world, wherever I go, I am afraid of stepping on food mines. But here you just need to follow the crowd, so yes!
I especially recommend the Sangria, which is hand-held. You can feel the warm and full Spanish style with the first sip; there is also a string of hard-to-find barbecue stalls. The long queues are the most enthusiastic affirmation of their delicious skewers. !
Time: 5 – 10 pm, until March 3
Location: Cnr Queen & Therry Streets Melbourne, VIC 3000
(I.e. The second stop : South Melbourne Night market
I can't wait to take everyone to the South Melbourne Night Market! This is a night market that is more vibrant as the night goes by, and the local style is the strongest. The flavor food street here includes a variety of wonderful and delicious food, showing Melbourne's diverse and rich food culture. From the big pot of paella in Spain, to the burritos that can hold the food tightly in one hand, every stall is steaming and fragrant.
In addition to the authentic Spanish paella, you can also taste various seafood dishes full of Mediterranean style here, not only super delicious but also super fresh. There are also authentic foods from Thailand, Turkey and other countries, so you can eat enough at once!
Time: From 5:30pm until February 2
Location: Cnr Coventry & Cecil Streets, South Melbourne VIC 3205
📍 Third stop: Supper Night market
In addition to the food that is hard to refuse, the dining environment that is different from the past is also full of temptations. Come to the Supreme Night Market located in the monastery and immerse yourself in a lively and special summer night market. In this land, souls who love food meet here, and every corner is given a different sentiment. Compared with the first two night markets, there is no fast-moving people here. It seems that it is more suitable to sit down and enjoy food and chat about life.
The yellow curry fried rice, the beautiful and delicious Italian doughnuts, and the atmosphere of being heated by the alcohol of fresh fruit cocktails and craft beer, this is what a warm Melbourne summer night should look like . If you like this tuned night market, then don't miss the Super Market!
Time: 5 – 9:30pm/Friday, until February 2
Location: 1 StHeliers St, Abbotsford VIC 3067
(I.e. Fourth stop: Blender Lane Artists' Market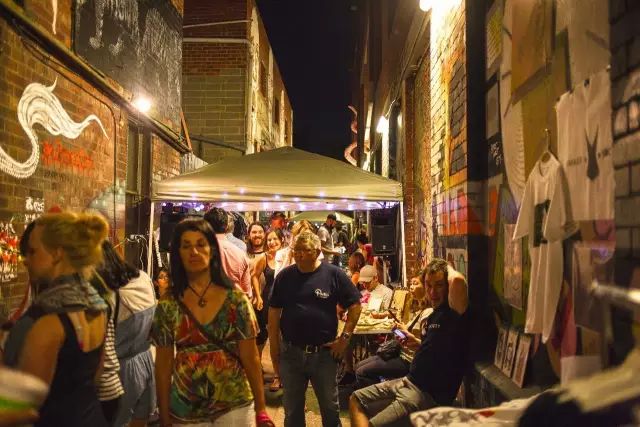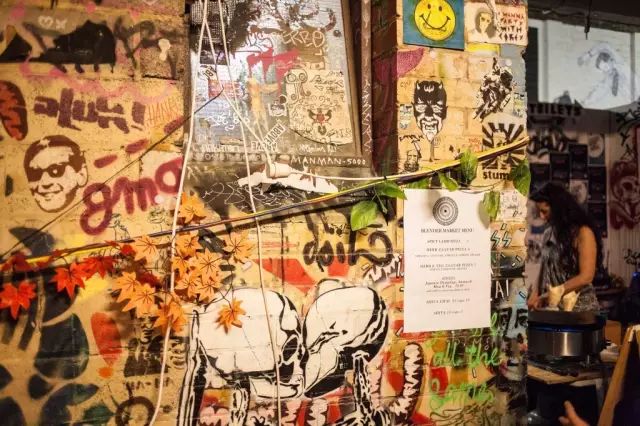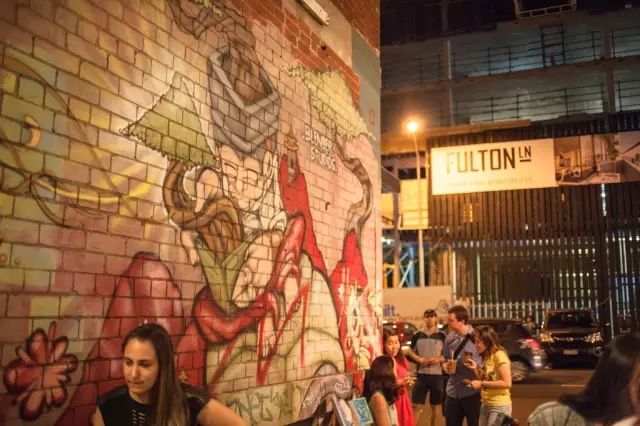 Hidden deep in the alleys of Melbourne, apart from the mellow cafes and delicious small restaurants that are not afraid of the deep alleys, what are the differences? In the summer of Mocheng, where the day is greater than the night, the Blender Lane Artists Market will add some surprises to this long summer night! Needless to say, the limited-edition handicrafts produced by local artists naturally, the inspirational illustrations are also impressive.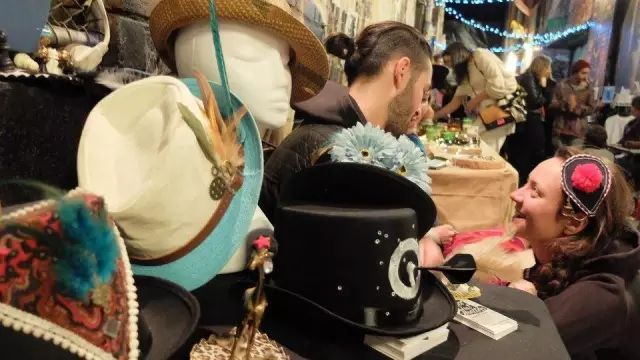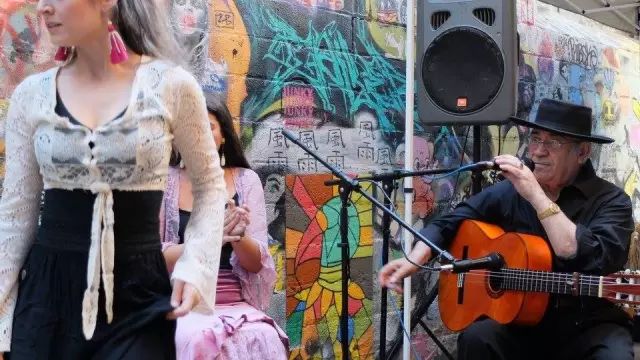 There are also street performers with various skills to add something to your summer night. In this talented night market, have your artistic cells also been stimulated?
Location: 110 Franklin St, Melbourne VIC 3000
(I.e. Terminal: St Kilda Twilight Market
Our terminal is St Kilda, where the bustling has never ebb. Approaching dusk, a new world surrounded by design fashion, food and wine, old fashioned clothing and jewelry is born here. This night market with a more artistic atmosphere has many small accessories by local artists. If you want to choose an original and unique gift, this is definitely the best place to shop for treasures! Those Taobao enthusiasts or people looking for novel places will regard this as a must-visit destination in summer nights.
Of course, the night market must be blessed with food and wine, and the food here is not inferior, and it is also mouthwatering. Roast lamb pita bread, Dutch desserts, and spicy kebabs, you can fully support your stomach. There is also a place for entertainment and excitement beside the beach: Luna Park! Hurry up and take your stomach, wallet, and adrenal hormones, and enjoy this St Kilda full of surprises!
Location: O'Donnell Gardens, St Kilda VIC 3182
============================
"Chinatown" Fb shares selected Australian news daily, allowing you to know the latest Australian fun, immigration, and life information anytime and anywhere:https://www.fb.com/news.china.com.au/
[Welcome to the news to discuss cooperation! 】WeChat subscription account: news-china-com-au
============================