2017 Australian Budget announced: Immigration/Welfare/Medical/Education New Deal is out! PR benefits are reduced, employer guarantees are difficult, and more areas affect you
"Chinatown" news.china.com.au-Official media of Chinese Australians
Australia's 2017-18 Federal Budget,It was officially released last night!
Early this morning, one of Australia's four largest banks, National Bank'sInterpretation of the BudgetThe breakfast will begin.今天全澳超过4000个澳洲国民银行客户一起参与各地早餐会,共同聆听对联邦预算案的Today, more than XNUMX National Australia Bank customers from all over Australia participated in breakfast meetings in various places to listen to the federal budget.Interpretation.
(Breakfast will be in progress to interpret the Kookmin Bank budget...)
这份影响你命运的文件详解,都在这篇文章裡了…
All people in Australia will be affected
How important is the annual federal budget to Australia?
Look at the photos that have been circulated, how Australians protect these files, you probably know.Because everyone who breathes under the sky of the Australian continent is closely related to this budget.
That's right, the budget is not only for Australians,It will affect everyone living in Australia, including immigrants, international students, overseas investors,Even includingTouristand so on.
Especially before the announcement of the budget, Tan Bao has resolutely promulgated countless immigration tightening policies, and the new budget decision becomes even more critical.
Because it represents the future trend of Australia as a whole.
Therefore, you have to read this article carefully.Because it is very likely that your life has been affected overnight.
Overall preview: There is no general discrepancy with rumors
At 5:9 pm on May 7th, at the Canberra Parliament, Treasurer Morrison announced the latest Australian budget.
Let's take a look at the overall preview of the latest budget:
Highlights of the 2017-2018 Australian Federal Budget
首先,2017-2018财年财政赤字为294亿澳元;2018-2019财年澳大利亚财政赤字为214亿澳元,

Australia's fiscal deficit for the 2019-2020 fiscal year is A$25 billion.

It is estimated that Australia will have a fiscal surplus of A$2020 billion in the 2021-74 fiscal year;

In other words, by 2021, the Australian budget will return to balance and maintain a surplus;
Let's take a look at the specific impact:
From medical care to education, from transportation to housing, from employment to taking children to school... The latest Australian Federal Government Budget will affect every aspect of your life.
If you are a first time home buyer:
Congratulations!新预算案公佈了一个The new budget has announced a"Income Savings Plan".First-time homebuyers can deposit part of their pre-tax income directly into their existing pension accounts as funds for future house purchases.This part of the deposit can enjoy the tax benefits of pension, that is, pay tax at a tax rate of 15% instead of a marginal tax rate.In this way, first-time home buyers can speed up their savings.
The deposit limit is no more than per person per year$ 15,000, Not more than$ 30,000.
At the same time, the government will build a new suburb 10 kilometers away from the center of Melbourne, adding 6000 houses to meet everyone's housing needs..
If you are an overseas buyer:
Sorry!如果外国人在澳洲购置了房产却不居住,最高将被征收If a foreigner purchases a real estate in Australia but does not live, the highest will be expropriated$5000 vacancy tax.In addition, overseas property owners must pay the full capital gains tax (CGT) when selling their own-occupied properties.As for newly developed properties, overseas buyers can only purchase 50% of the properties.
If you are ≥65 years old and want to sell your house:
Congratulations, you can deposit up to $30 into your pension contributions, provided that you must live in the house for more than 10 years.
If you are a college student:
Sorry!学生学费在明年将Student tuition will beUp 1.8%, And this increase will continue. It is estimated that by 2021, tuition fees will rise to7.5%.
For a four-year subject, this means that the tuition will be$2,000 to $3,600.For the most expensive six-year medical course, the tuition will reach $75,000.
In addition, the Minister of Education has previously proposed that starting from 2018, Australian PR and New Zealand citizens will no longer be able to apply for education grants, and the tuition fees are the same as international students.
Starting in July next year, the HECS-HELP student loan will be repaidDecrease from the current $55,000 to $42,000, Which means that the time when loan students begin to repay their loans has been advanced.At the same time, the monthly repayment amount will also vary according to the income of the loan student, from 1% to 10%.
If you are going to see a doctor: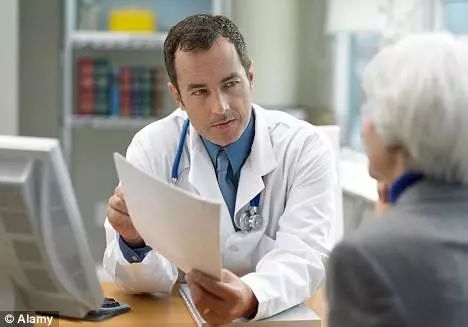 good news!The scope of Medicare rebates for visiting a doctor will be increased.When patients who enjoy various benefits (such as holding a pension discount card) go to see a general practitioner, the medical insurance rebate for transfer fees will increase from July this year; the medical insurance rebate for ordinary patients will increase from July next year.
If you go to buy medicine:
good news!藥品补贴目录上两种最贵的藥将会The two most expensive drugs on the drug subsidy list will be25% discount; Pharmaceutical companies will reduce the prices of hundreds of drugs, the total amount of which is as high asA$18 million.
If you have health insurance:
Sorry!从2019年7月1日起,对收入超过From July XNUMX, XNUMX, the income exceeds$ 21,655Medical insurance taxation will be2% to 2.5%.这意味着,如果你是年收入超过$50,000的单身人士,那么你每年要This means that if you are a single person with an annual income of more than $XNUMX, you have to$250 more; If it is a family with an annual income of more than $100,000,$300 more.Singles with an annual income of more than $90,000 or families with an annual income of more than $180,000 will also face higher medical insurance taxes.
If you have children in school:
Congratulations!上週,联邦政府宣佈,在未来10年,将对中小学增加拨款Last week, the federal government announced that it would increase funding for primary and secondary schools in the next XNUMX yearsA$186 millionExcept for the 24 richest schools, all other schools will receive funding.
This year, the federal government's allocation of private and public primary and secondary schools is A$175 billion, which will increase to A$2021 billion in 221 and A$2027 billion in 306.
If you are a high-income earner:
Good news, the levy on high-income earners introduced in 20142%The deficit tax (deficit levy) will be abolished.
If you are a commuter:
good news!在新的预算案中,政府将拨款数十亿澳元,用于城市交通项目建设,其中包括In the new budget, the government will allocate billions of Australian dollars for the construction of urban transport projects, includingImprove traffic congestion in major cities including Melbourne.
At the same time, the Minister of Finance promised that if it is economically feasible, he will allocate a portion of the A$100 billion infrastructure fund to build the long-awaited Melbourne Airport Railway.
In addition, the federal government will allocate 5 million Australian dollars to improve Victoria's regional railway lines, including:
A$1 million will be used for the upgrading of the Geelong railway line;
1 million Australian dollars for the upgrade and transformation of the northeast railway line;
1.95 million Australian dollars for the upgrading and reconstruction of the eastern railway line;
A$9500 million for the Avon River bridge.
If you are a small entrepreneur:
good news!The government's tax cuts for small businesses will be extended.小企业购置成本Small business acquisition costLess than AUD 20,000Of assets can apply for immediate depreciation relief.This policy will expire on June 6 this year, but the new budget has extended this policy for at least one year.
In addition, the corporate tax will be reduced to25%, This policy applies to companies with a turnover of $1000 million.
If you are an unemployed person who lives on welfare payments:
Sorry!In the future, if you want to rely on the government's welfare fund, you will not be able to survive.政府将在福利体系中引入类似驾驶证的The government will introduce drivers' licenses into the welfare systemPoints system.7 points per person, if you don't participate in a job interview or the "work-for-the-dole" program arranged by the government without a reason, you will be deducted points.Within 6 months, if a total of 4 points are deducted, the amount of benefits received will be reduced accordingly; if a total of 7 points are deducted, within 4 weeks, no one cent of benefits will be received.
If you object to vaccination:
Sorry!In 4 years, the government will allocate 1500 million Australian dollars for the "No Jab No Pay" project to ensure that all families receiving the Family Tax Benefit will vaccinate their children.如果不接种疫苗,那么If not vaccinated, thenThe subsidy received by each child every two weeks will be reduced by $28.
If you often travel from Melbourne to Brisbane:
good news!政府将拨款The government will allocate fundsA$100 million, The construction of an inland railway linking Melbourne and Brisbane is also the highlight of government infrastructure investment this year.
If you are concerned about frequent terrorist attacks:
good news!The government will allocate at least A$3 million to recruit more police officers, conduct counter-terrorism analysis and counter-radical projects.
If your company hires foreigners:
Sorry!From March 2018, if foreigners who come to work in Australia with a new Temporary Skilled Shortage Visa (TSS) are hired, the employer will be taxed.
年营业额在1000万澳元以下的企业,每年需要为每一名持 Temporary Skill Shortage 签证工作的僱员缴纳$1,200的税,而僱员也需要一次性缴纳$3000的税。
Companies with an annual turnover of more than A$1000 million are required to pay a tax of $1,500 each year for each employee working on a Temporary Skill Shortage visa, and employees also need to pay a lump-sum tax of $5000.
Regarding the Australian government's new budget and various recent "blockbuster reforms", you may feel very disappointed, or you may feel that the government is so poor that it needs to trap money, but no matter how you complain, the general environment is like this.All we can do is to do our own thing, study if we should study hard, work if we should work hard, and the sky will not fall, and life will continue...
News compiled from "Herald Sun/Daily Mail/The Guardian/ABC"
============================
"Chinatown" Fb shares selected Australian news daily, allowing you to know the latest Australian fun, immigration, and life information anytime and anywhere:https://www.fb.com/news.china.com.au/
[Welcome to the news to discuss cooperation! 】WeChat subscription account: news-china-com-au
============================