A special village will appear in Australia. The elderly who live here are deceived all day long, but they are very happy and live longer than others.
"Chinatown" news.china.com.au-Official media of Chinese Australians
As the global ageing continues to increase, more and more people suffer from Alzheimer's disease. They may one day forget their loved ones or even who they are. Then, how will they live?
Go to a nursing home, spend the rest of your time in a cold ward? Still living like a normal person...
And this is the special mission of this small village called Korongee in Australia! It is the first "Alzheimer's Village" in Australia!
As the name suggests, the villagers of Korongee will be a group of patients with Alzheimer's disease, but it is by no means what you think!
They are not forced to be together in captivity, they cannot do what they like, cannot live the life they want, and they don't even have the right to take a walk on the street. They can only lie in bed.Stay away from relatives and friends, forget why you are still alive.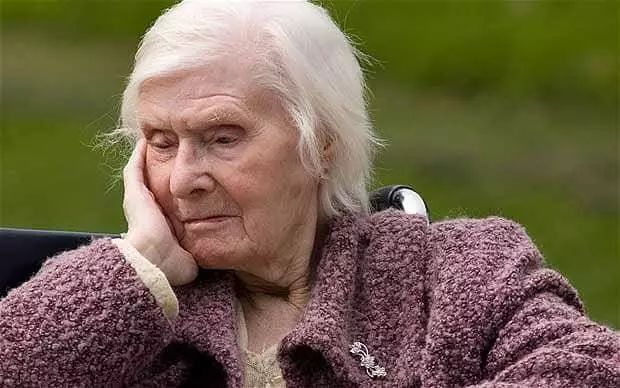 Korongee offers another possibility for these demented elderly...
It is located in Tasmania and will becomeAustralia's first "Alzheimer's Village"(Dementia village)——A safe community for people with dementia.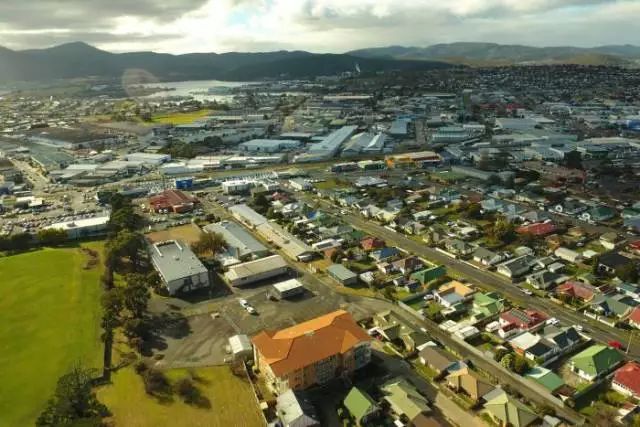 Here, all the houses, all the buildings, all the street views, all the shops are indistinguishable from the real community, just forLet them live in a familiar and comfortable environment just like normal people.
There are also cafes, cinemas, supermarkets, hairdressers, restaurants, parks, and quiet boulevards, which can meet all the daily needs of the elderly.
In their free time, they can go for a stroll, bask in the sun, go shopping in the supermarket, drink coffee, watch movies, do hairdo, and do whatever they like.
This is their life. They can choose and decide freely, and they will not be subject to various constraints like in a nursing home.
In order to make the elderly with dementia more comfortable, the communityAll the nurses will wear casual clothes and dress up in various identities, Such as gardeners, cashiers, supermarket staff, etc. On the one hand, they will pay close attention to the physical condition of these old people, and on the other hand, they will treat these old people as ordinary customers and tell them with practical actions."You can also live like normal people".
There are a total of 15 houses in this community, which can accommodate 90 elderly people. Nursing staff will also dress up as ordinary people and live with them. However, the two parties are no longer a traditional care relationship,And more like family members living together.From cleaning the room to tidying up and cooking, everything is done by everyone.Old people are no longer patients who only need to be cared for, but a part of their own lives.
Because people with Alzheimer's disease often have psychological panic about unfamiliar environments, colors, and designs, the designers are also very considerateDesign the house where they live based on the familiar style of the elderly.Different from the same ward in a nursing home, hereEach room has a different appearance and will be arranged according to the specific life style of each old man.
For example, if you were a businessman before, the room will be decorated in this luxurious style;
If you used to be a writer, your room will be full of books;
If you like simplicity, then your room will definitely look what you like...
Anyway,Every elderly person can find a "home" and a familiar feeling here.
In addition, in order to allow every elderly person to maintain the previous lifestyle, this community will also arrange for elderly people with similar work backgrounds and the same hobbies to live in a house.
People who like to get up early, your "neighbor" is just as hardworking as you;
Those who like to wake up naturally, don't have to worry about "neighbors" making you noise;
I like painting, just so, so do I;
I want to go to the supermarket to buy some food and cook for myself, let's go together...
In such an environment where there is an independent space without feeling lonely, these elderly people can spend the rest of their lives freely, unfettered, and happily like normal people.
When free, family and friends can also come here to visit them.
Of course, in order to ensure their safety and health, in addition to carers, the community also monitors their physical condition at any time through monitoring equipment and various technical means.
In fact, the idea of ​​this "dementia village" originated from the DutchDe Hogeweyk town. This town isThe world's first safe community for people with dementia,It was completed in 2009.
Facts have proved that such a place is very beneficial to the physical and mental health of these elderly people. Because they live the same life as ordinary people in a familiar environment, maintain a positive and optimistic attitude towards life, and feel happy, so here'sThe elderly not only take less medicine, but also live longer than those living in nursing homes.
This idea was later followed by many countries in Europe and the United States. Korongee Village in Tasmania was the first in Australia.
Korongee Village renderings
The project cost 2500 million Australian dollars, jointly funded by the government and pension funds, and is being built on an abandoned area in Glenorchy, north of Hobart.It is expected to be completed within the next 18 months.There is no age limit for the elderly who stay here, even if there is only a sign of dementia, they can live here.
Korongee Village renderings
Data shows that Australia has entered an aging society,The proportion of people over 65 is as high as 15.7%, and there are as many as 85 people over 50. And dementia has become Australia's second leading killer!
There are currently more than 4800 million Alzheimer's patients in the world, with 770 million new cases each year. More than 35.3 people in Australia suffer from Alzheimer's disease. If there is no breakthrough in the medical field, this number will increase to 2050 in 90.
People with dementia may not be able to adapt to a normal society, but this does not mean that they cannot have their own lives. Living in a nursing home will cause them to face inexplicable pressure, which will accelerate the deterioration of their condition and make them die sooner...
On the one hand, we look forward to the world's first vaccine against Alzheimer's developed by Australian researchers, which will be on the market on time around 2019 and bring good news to hundreds of thousands of patients and their relatives.
On the other hand, more than sympathy, compassion and care, the elderly with dementia need a relaxed and happy living environment.In a community like Korongee, they are no longer helpless patients, but masters of life.The meaning of this place is to return the right to choose life to these old people, and let them decide for themselves how to live the day and what to do.
More importantly, let every old man live with dignity, even if they forget everything...
Australia is indeed a very loving country, very suitable for elderly care.
News compiled from "ABC news, Huffington Post"
============================
"Chinatown" Fb shares selected Australian news daily, allowing you to know the latest Australian fun, immigration, and life information anytime and anywhere:https://www.fb.com/news.china.com.au/
[Welcome to the news to discuss cooperation! 】WeChat subscription account: news-china-com-au
============================