Must hide! The popular Gelato that must be eaten in Mocun's queue is a must in summer!
Seeing through the long "winter" in Melbourne, summer finally beckoned to us! Although the sudden hot and cold is still confusing, but getting warmer is a good thing! Bathed in the warm sun, with an ice watermelon in the left hand and an ice cream in the right hand, this is what summer should look like.
The Australian people's love for ice cream is not a little bit, and you can eat ice cream with relish in single-digit weather, let alone the hot summer!
After all, the world's number one this yearGelato(Italian ice cream) is from Adelaide48 Flavours ClubTake it off, and don't know what the Italian people of the place of origin think...
From this storegorgonzolaThe gelato ice cream with mixed flavors of cheese, pear, fig and walnut is the star product that won the crown this time and has become "the best ice cream in the world."
I heard that many people don't knowgelato和ice creamThe difference between! It is said that on the streets of Italy, people who want to buy "ice cream" will only get blinded. Let the editor tell everyone, follow the editor not to get lost!
Encyclopedia
All kinds of ice cream that we usually eat, collectively calledice cream, Actually refers toAmerican styleIce cream. They are mainly composed ofMilk, butter, sugarAnd other materials. In order to improve the taste, American ice cream is often addedEggs, alcohol, starchWait for other ingredients and more air to ensure its smoothness.
However, in comparisonGelatoContains only milk fat4%-8%Around, and generalice creamThen at least10% or more.GelatoThe sugar content is much higher thanice creamHigh, it contains syrup, sucrose and a lot of fresh and juicy fruits, but most of the sugar here is "Healthy sugar. "
Every summerice cream, It will melt into a liquid under high temperature and become a sticky milk paste.GelatoThe milk fat content is less, the particular thing isfresh, But officially, it can only be stored for a few days. It's even harder to get a bite! Because the temperature is kept at-11 ℃ to -13 ℃, So the taste is more soft and dense.
Ice cream can be found everywhere, you can buy it in supermarkets and restaurants, butgelatoIt's not that common. itsHigh-quality materials,Pure handmade craftsmanship,temperature controlIt is difficult to complete under the conditions of large factory assembly lines. I'm here to give you benefits! Those popular gelato in Melbourne are not let go~
This super high-valuegelatoThe shop is locatedLygonAt the top, the owner Lisa Valmorbida used ice cream with different flavors as the base, such as pistachio, rose, coconut, cheese and fig, and then poured the rich and heavy Nutella sauce on the top layer.
In addition, there areFrench Butter RollThe ice cream in your hand is filled with rich chocolate, milk or white chocolate. It is crunchy and delicious on a bite. The gelato aroma inside is so delicious~~
Address: 299 Lygon Street Carlton 3053
Phone: (03) 9347 4596
Business hours: Monday to Sunday noon 12pm-evening 11pm
The owner of this shop, Sandra Foti, grew up eating Italian gelato made by his father. Studying with her father for 15 years, she has mastered the mostTraditional gelatoSo Sandra decisively gave up her job as a designer and opened this cozy little shop in Hawthorne.
Making authentic gelato is very time-consuming, especially since it offers more than20 kinds of pure naturalChoice of different flavors of ice cream in the season, such as pistachio, salted caramel, passion fruit, coconut and watermelon, mint and lemon flavors.
Address: 802 Glenferrie Road Hawthorn
Phone: (03) 9815 2815
Business hours: Monday to Sunday 11.30am-10.30pm
After living in Italy for ten years, Carl Fodera returned to his hometown of Melbourne and brought the purestSicilyThe taste is here. All gelato launched by this store does not have any additives, artificial colors, artificial sweeteners, etc.
In order to meet the needs of the season, Il Melograno has made a lot of dessertsInnovation and improvement. For example, the combination of hazelnut ice cream and lemon sorbet, and the addition of chocolate, rosemary, pear, elderflower and other ingredients, the taste is novel.
Address: 76 High Street Northcote
Phone: (03) 9482 2092
Business hours:
Monday 4pm-10.30pm
Tuesday to Sunday 9am-10.30pm
If you walk inSydneyIn the streets, it's easy to see pedestrians eating gelato with a green-orange cup in their hands. Later, the store crossed the interstate to Melbourne. The owner of this shop, Simone Panetta, is also a well-known craftsman in the gelato world competition. He started to learn how to make gelato with his uncle since he was 12 years old.
Melbourne branch, launched40 typesThere are fixed flavor ice creams, and there are special restrictions every week~ If you want to eat a different kind of gelato, you must come here!
Address: 237 Smith Street Fitzroy 3065
Phone: (02) 8354 1223
Business hours:
Monday to Thursday 12pm-11.30pm
Friday to Sunday 12pm-11pm
Pizza chef Johnny Di Francesco won the World Pizza Championship in 2014 and spent two years inNaplesSpecialize in learning traditional Italian ice cream. And opened a Zero Gradi gelato dessert shop next to his 400 Gradi pizzeria.
Provided here18 typesMany of the flavored ice creams are classic Neapolitan flavors containing chocolate, pistachio and lemon. Of course, Di Francesco rotates different flavors every week so that customers can taste as many flavors as possible.
Address: 93-97 Lygon Street Brunswick East 3057
Phone: (03) 9830 2320
Business hours: Monday to Sunday 7.30am-10pm
After multiple taste tests, the gelato in this store useshigh qualityThe most seasonal ingredients.
There are 10 types of cream-flavored ice cream and 6 types of cream-free sorbets in Gelateria Primavera every day. Any taste you like can find resonance here. For example, the classic chocolate, peach and basil flavored sorbet, the refreshing salted caramel ice cream, or the aroma of Moore yogurt flavored rose mint combination, each of which makes people irritating!
Address: 157 Spring Street Melbourne
Phone: (03) 9654 0811
Business hours:
Monday to Friday 7am-11pm
Saturday to Sunday 9am-11.30pm
Miinot Gelato
Emma Nicholas-Jennings spent most of his life studying gelato. Before she officially took over the family business, she had been working at Brunetti. Later, she lived in London for another 15 years, where she met her husband, a Spanish gelato pastry chef.
The specialty of this shop is that all ice creams are made with realfruitIt's the base, and you can add any flavor you like. In addition, there is also a selection of ice cream specially launched for children, with a refreshing and dense flavor.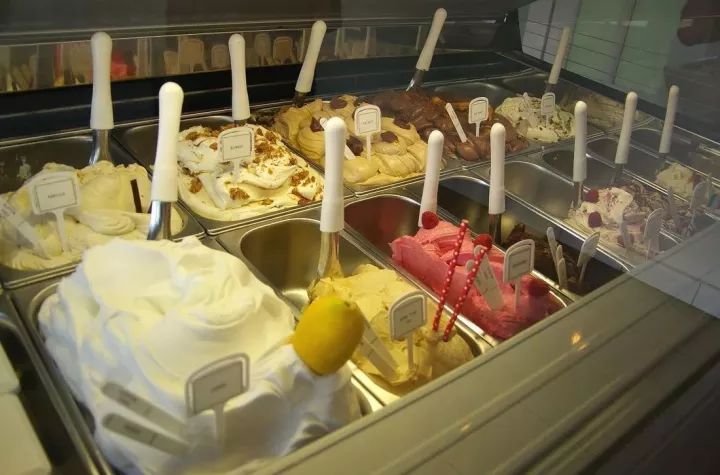 Address: 71 Melville Road Pascoe Vale South 3044
Phone: (03) 9383 4258
Business hours:
Monday, Wednesday to Thursday 12pm-8pm
Friday and Saturday 12pm-9pm
Sunday 12pm-5pm
Each kind of soft and delicate gelato and sorbetto is made by the chef himself.40 typesFresh and natural flavor, 12 different special combinations for your choice.
The classic vanilla, chocolate, strawberry, pistachio and lemon flavors, combined with any toppings you like, are the perfect work!
Address: 602 Balcombe Road Black Rock
Phone: (03) 9589 0636
Business hours:
Monday to Friday 2pm-9pm
Saturday to Sunday 12pm-9pm
Famous for its unique taste and strange way of eatingN2 Extreme GelatoNow it opened its first store in Melbourne. The special feature of this store's ice cream is that it uniformly uses nitrogen as the filling gas, which allows the ice cream to crystallize quickly within 2 minutes.
The menu here is also changed every week, if you want to taste any novel flavors, you may wish to try your luck, maybe there will be surprises!
In the hot summer in Melbourne, sitting quietly in front of the pool, savoring Gelato~
You can also easily experience the romance of gelato.
============================
"Chinatown" Facebook daily shares selected Australian news, so that you can know the latest Australian fun, immigration, and life information anytime and anywhere:https://www.fb.com/news.china.com.au/
[Welcome to the news to discuss cooperation! 】WeChat subscription account: news-china-com-au
============================