Huge hail swept Melbourne! 125km/hour violent storms, 10 power outages, floods and lightning, a temperature drop of 20 degrees a day, and the City was flooded...
今After getting up early in the morning, Victorians are afraid that there will be a long cleaning and maintenance work to do, because since yesterday evening,Victorians have experienced super hail, thunderstorms, squalls, lightning and thunder, small hurricanes, floods, and power outagesWait for the baptism of a series of weather luxury gift packages.
It feels that this livable city probably has a Christmas party, and all the abnormal weather is desperate for performance.
Yesterday evening, Melbourne's East End experienced the biggest hail baptism in 7 years, Various photos posted on social media, even though many people's roofs were broken and their wagons collapsed, they still broadcast the grand occasion for everyone.
coordinate Doncaster East:
This is probably the worst-hit area, as can be seen from the SES housing damage report.
The hail here is big and round.
coordinate Templestowe:
coordinateMitcham:
and alsoBayswater, Wantirna, Vermont, Vermont South, Nunawading, Forest Hill, KnoxfieldEtc. are the hardest hit areas.
Friends with a swimming pool also enjoyed a Ding Dong symphony with splashes of water and raging waves, which was quite shocking!
As forHail Photo ContestNetizens recognized that this one won!
Of course these are all equal
Using centimeters as the unit, accurate to4.267 cm, This is clearly a murder weapon!
Such a weapon has turned many people's sunrooms into water curtain holes
Many people go out to rescue their car
Those who are not rescued have changed like this!
SES is busy.As of 10 o'clock last night, more than 750 calls and more than 1000 accidents have been received., Look at the update several repairs in this minute to know how serious the queue is.
The phone number of the car repair shop also hits, Friends who have full insurance don't worry, the insurance company will pay for it with tears, but you still have to lose the insurance premium, and the premium may rise next year.
However, there are still many Melburnians who just watch the excitement on Facebook, but it's fair to say that there is no hail.Other gift packages are given away.
such asheavy rain,15mm of rain fell in 20 minutes
City in the previous second and City in the next second
coordinateSwan St
coordinateTram 96
and alsoThunder and lightning
coordinateWantirna South, Glen Waverley
and alsoLightning struck the tree and caused a raging fire!
coordinateMill Park
In some coastal areas there are still strong winds up to 125 km/h
coordinateWallan
coordinateMildura
coordinateMerbein
and alsoPower outages in more than 10 households, Including the central, northern, northwest, Gippsland and parts of the northeast.
Accompanying this weird weather is the sudden drop in temperature,From the suffocation of nearly 37 degrees at noon yesterday, it dropped to 10 degrees in 12 minutes, and it dropped to 18 degrees in one hour., Very sour.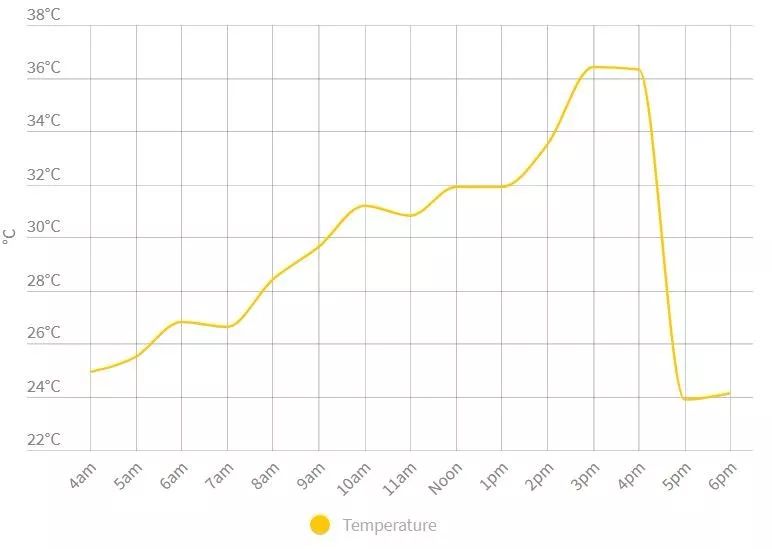 However, in the rhythm of epileptic seizures in this livable city, Melburnians have shown strong psychological qualities. Regardless of the wind from the southeast to the northwest, let's have a beer first!
And in the end, God gave another surprise
A hustle and bustle ends in splendor
From brutality to brilliant and tranquil, in just a moment
After the wind and rain, you don't know what kind of surprises life will give you.
And this is the baptism of Melbourne, the most livable Melbourne for everyone!
The last second was sunny, the next second was violent storms.
Did everyone have a good time last night?
News compiled from "Herald Sun"
============================
"Chinatown" Facebook daily shares selected Australian news, so that you can know the latest Australian fun, immigration, and life information anytime and anywhere:https://www.fb.com/news.china.com.au/
[Welcome to the news to discuss cooperation! 】WeChat subscription account: news-china-com-au
============================