In Australia, they are doing jobs that the Chinese despise, but they have extremely high wages! Behind it is the most real situation in Australia!
A while ago, the media reported that
The son-in-law who used to be a bank executive in China,
Came to Australia but worked as a cleaner,
The mother-in-law broke down and cried!
Indeed, when we mention "blue collar" in China,
Most Chinese people have "migrant workers" in their minds
Dirty work environment, sloppy clothing,
Rough hands and meager income.
Even simpler,
The limbs are well-developed and linked together.
But in Australia,
The situation is really different. . .
Work that was despised,Still love
This Australian buddy is named Brendan Walsh, he is an experienced
diver.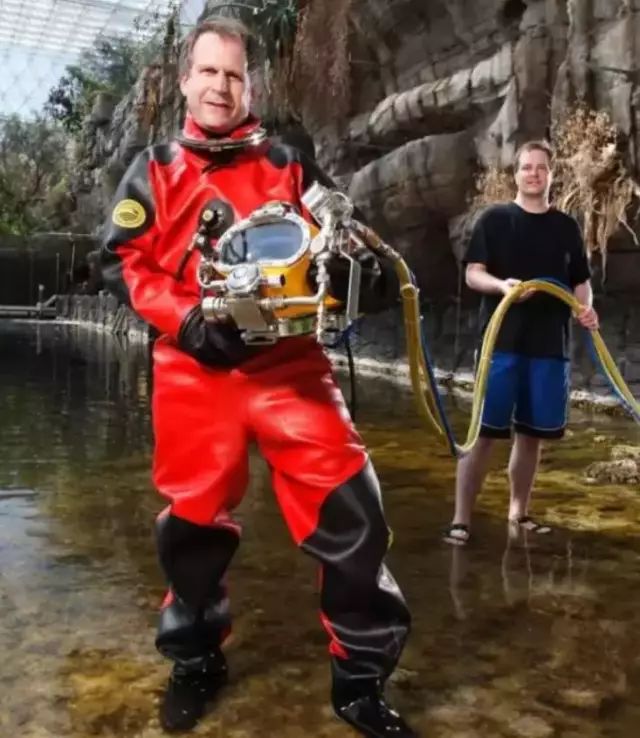 15 years ago, he opened a professional diving and salvage company.
In my memory,
The job of a diver is like this↓↓↓
Or this ↓↓↓. . .
But this buddy's job is like this ↓↓↓…
Where he dived,
NotChemicalManure tankIt is the sewer.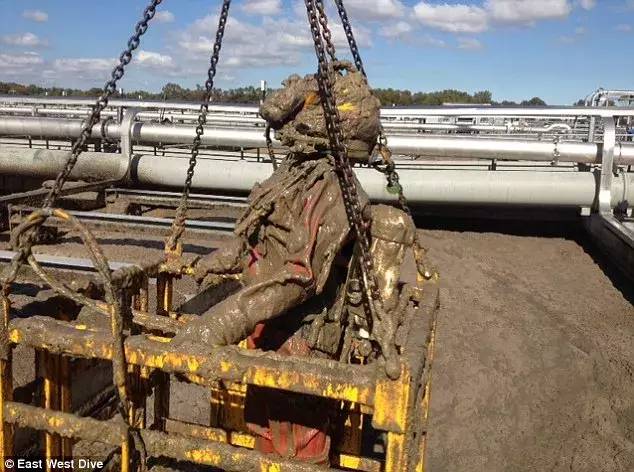 This kind of work that looks disgusting and high-risk, we just can't stand the picture.
But Walsh has been working for 15 years.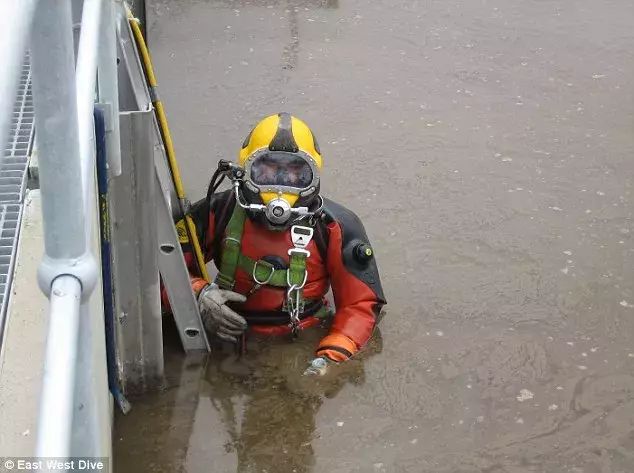 Once the mixer fails,
He put on a full sealed diving suit,
Dive into a dark sea of ​​shit,
Fumbling to repair the machine.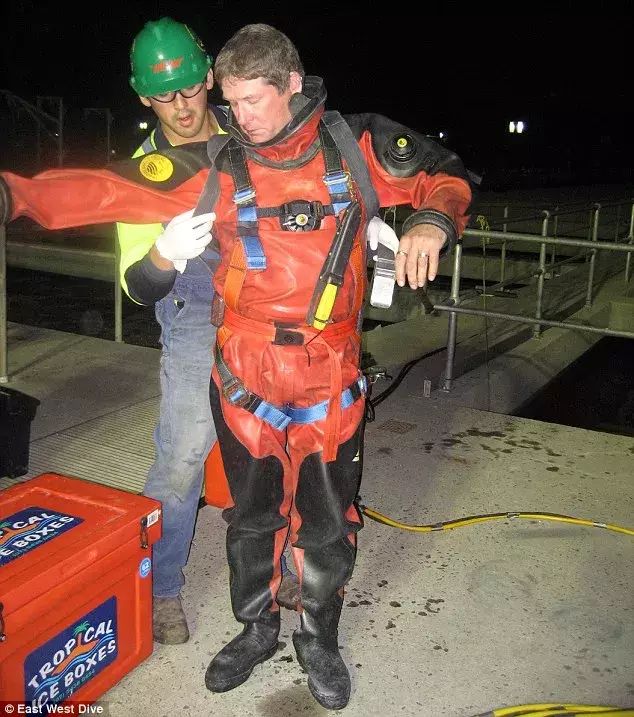 When you are free, you will dive into the sewers.
Help people find things washed away by water.
The sealed wetsuit is also equipped with radio communication,
There is even music.
The respirator is completely isolated,
So there is no peculiar smell.
Every time he came up from the sewer,
Always hanging around
All kinds of strange things,
There are false teeth,
There are sanitary napkins,
Underpants. . .
There is even. .
Set of sets. . . .
But the salary for this working day is1200 Australian dollarsAh, equivalent toRMB 6000
And Walsh loves this job very much,
It even compares feces to "gold".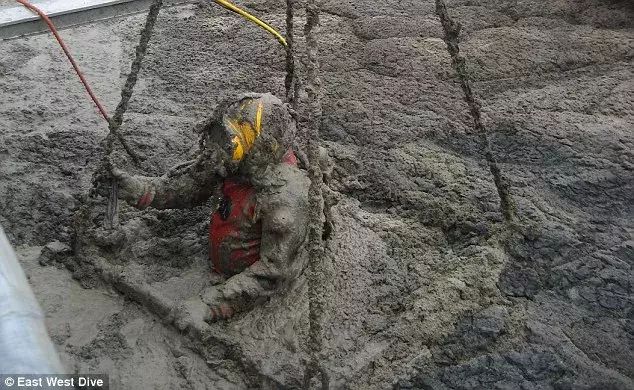 "My job is my hobby,
If you do not like,
You can't do a good job."
"Thanks for this job,
Let me work,
I can pay alimony to my ex-wife"
In Australia,
As long as you pay, there will be rewards.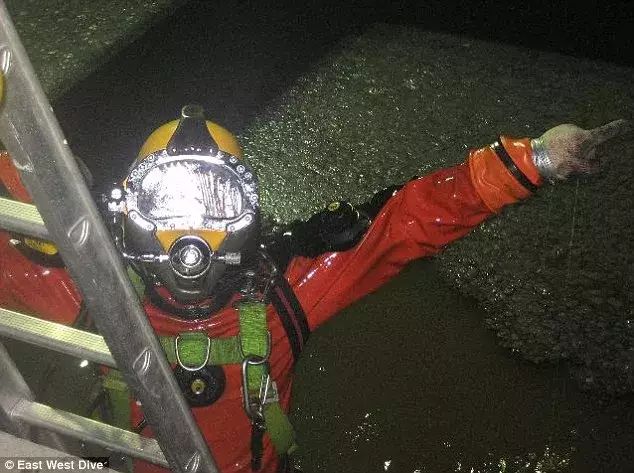 Do one line and love one line, people love their work from the heart.
Walsh guards the conscience of a city! Just because there are people like him doing these jobs,Our home can be so beautiful!
People respect your contribution,
In a respectful society,
So social class has become a vague idea.
Better to be a blue-collar rather than an internet celebrity
In Australia, plumbers are the embodiment of male gods.
How high are their wages? Make a comparison like this,
When the average hourly salary of the lawyer industry was $37, the average hourly salary of plumbers was $78.4.
Twice!
Among the top 7 most profitable occupations in Australia announced last year, champion and runner-up
All were taken over by Victorian plumbers and NSW plumbers!
The annual salary is the annual salary of the top students
3 times more!
What's worse is that they are not only rich,
Many still have stunts.
A while ago, a plumber in Sydney installed a shower while improvising the well-known song "Nobody Sleeps Tonight" from "Turandot".
It was secretly photographed by a colleague and posted on the Internet.It became an Internet celebrity overnight.
The superb singing skills and perfect singing voice have made many netizens praise him.
Fans asked him to make his debut.
But Dylan refused, the reason was:
"After all, plumbers are highly paid in Australia,
I will only consider singing if I can support my family"
The stage is someone else's, and life is yours.
Don't seek fame or fortune, just like,
Very good, this is very Tuao!
Ning to be miners,Improper model
When it comes to miners in China, everyone's impression is like this:
Even think of mine disasters and explosions. . .
Regardless of the working environment and safety guarantees of Chinese miners,
The monthly salary of a Chinese miner isAround 5000 to 8000 RMB
But in Australia, the wages of miners are higher than other types of work.
Data Display:
The average age of miners in Australia is over 11 Australian dollars!
About RMB 55!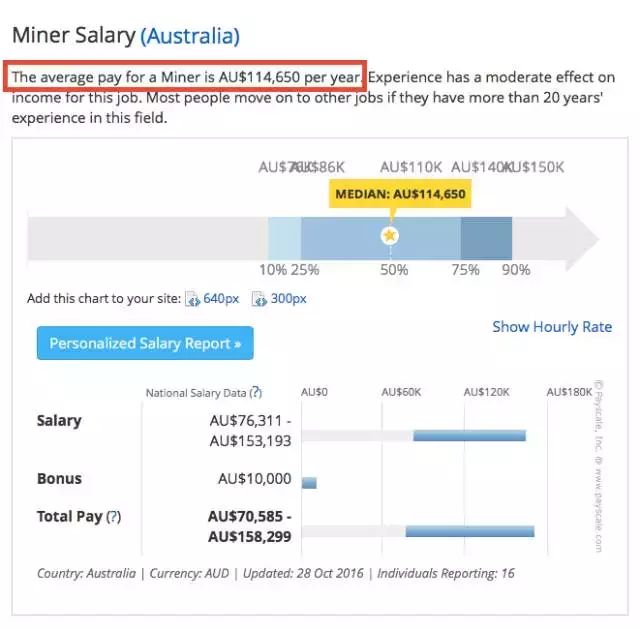 This beautiful young lady named Shana Mooyman,Used to be a beautiful model,
Sweet face,
The lordosis is warped.
That's how the young lady who should be eating on her face,
But when she was 19 years old, she made a bold decision:
Change career to become a miner!
Everyone thought her choice was incredible,
I don't want a job that can make money by taking a few pictures while lying down. I just want to do it.
Dirty and tired miner.
However, this young lady relies on her own hard work$13 AUD.
And when he was 25 years old, he already had three properties...
Doing dirty work, dreams will still shine
in China,
Migrant workers are the builders of cities,
But not the master of the city.
They do the hardest and most tiring work,
But with a meager salary.
When they worked in China, it was like this:
It's like this when resting:
But in Australia,
The wages of bricklayers are very impressive, even
Higher than the salary of white-collar workers sitting in the office.
Even under plain clothes,
Can't hide the extraordinary talent!
After finishing work from the construction site,
Also wearing dusty work clothes.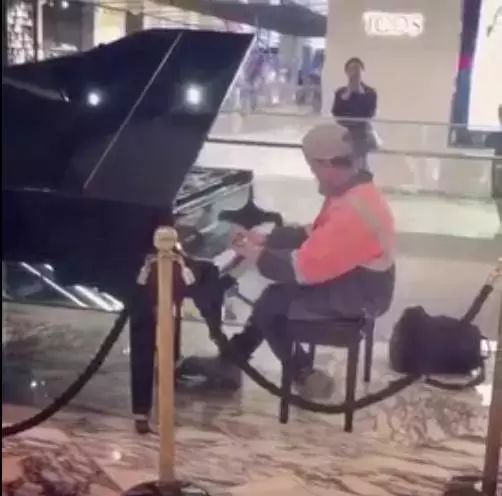 There are cement lime spots on the pants,
But even so, it does not mean that you should give up your dreams and hobbies. . .
Put the backpack on the ground next to it,
Sit upright and stroke the keys,
The moving movement flows in an instant~
The people around all stopped to watch, quietly appreciating his performance,
Everyone has the right to pursue art,
This is not for fame and wealth,
Just for love and happiness.
Even if the education level is not high,
Even if the clothes are simple and shabby,
No matter how much money you do,
They also have dreams,
Will also shine.
This group of Australian blue-collar workers,
Tell everyone with your actions and attitudes:
In those low-income labor jobs that people don't want to do in China,
I got a high salary when I arrived in Australia,
More than that,
They are outside of work,
Will also enjoy everything in life.
In fact, working in Australia, whether it is an office white-collar worker or a sewer repairer;
Whether working as a barista in a coffee shop or as a construction worker on a construction site;
Are able to get corresponding remuneration,
Respect and happiness.
Once a "humble" worker,
Whether it's salary or lifestyle,
Have been far from the word.
In Australia,
What people value more in life is their own feelings,
Instead of flattery from others.
How much to pay,
There is so much return.
This is Australia!
Editor: Haha sister
Editor: Humph
Material source: Dailymail, Vice, News Corporation Australia