Heavy official announcement! The new crown vaccine has been successfully developed and will be vaccinated for free in October, and it will be available on January 10 next year! One billion vaccine orders have been received! Russia suddenly shocked the world...
Overnight, the global news was maxed out!The first new crown vaccine approved for marketing!Announcing success has caused global shock!
Domestic and foreign media, all focusToday they are all on Russian vaccines!
CNN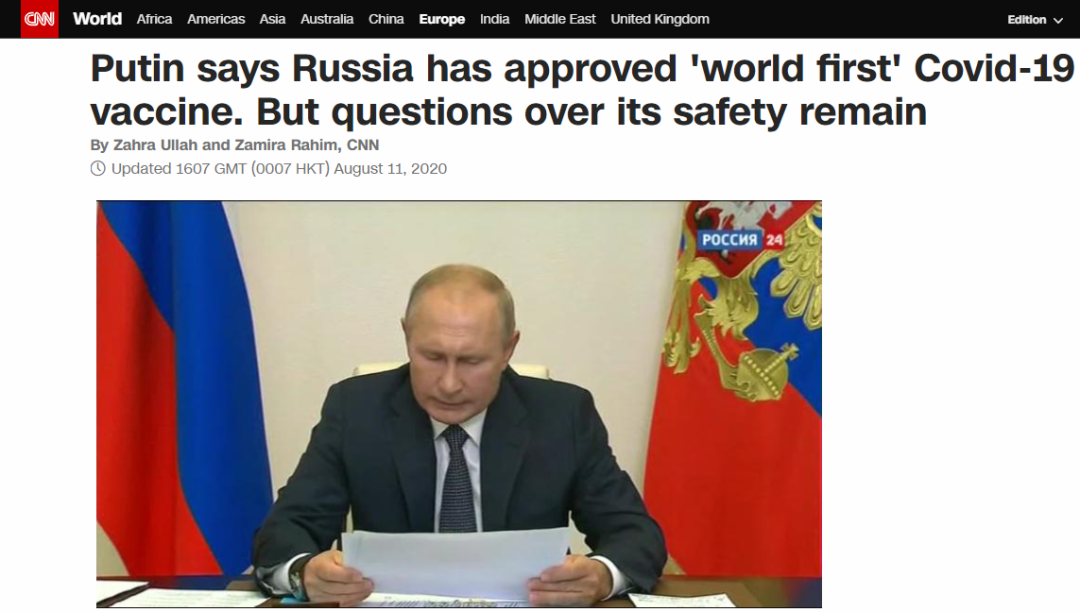 7 News

Sydney Morning Herald

Reuters

People's Network

According to multiple media reports, Russian President Putin said on Tuesday that after less than two months of human testing,Russia became the world's firstA country with regulatory approval for a new coronary pneumonia vaccine.
The vaccine will start mass free inoculations in October,Begin to circulate in the market on January 2021, 1
Moscow praised this as a testament to Russia's scientific strength.The first registered new coronavirus vaccine was named "Satellite-V" (SPUTNIK V).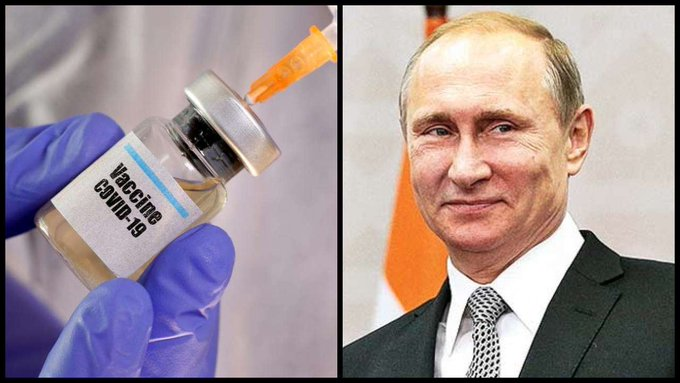 The speed of Russia's launch of vaccines highlights the country's determination to win the global competition for effective vaccine development.But there are also concerns that the country may put national prestige above science and security.
Putin said at a government meeting on national television that the vaccine is safe.One of his daughters was also vaccinated.
The vaccine was developed by the Gamaleya Institute in Moscow.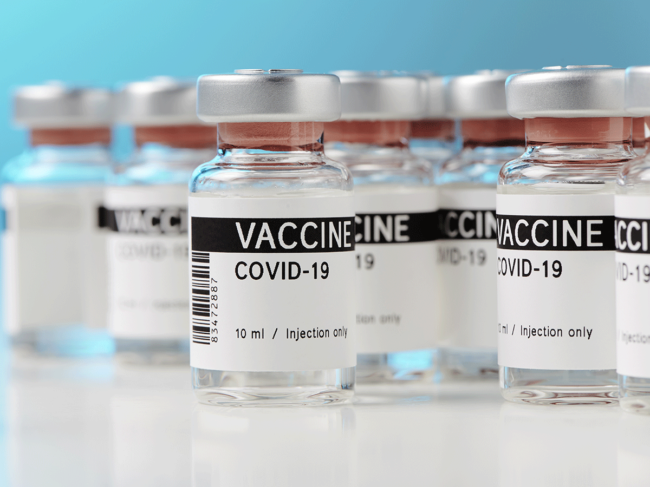 Putin said,"I know it is very effective and forms a strong immunity.I reiterate that it passed all necessary tests."
He said that he hopes Russia can start mass production of this vaccine as soon as possible.
Russian Health Minister Murashko said that Russia is expected toCarry out mass vaccination work,All costs will be covered by the state budget,Russia's first new crown vaccine will be produced on two platforms.
He pointed out that Russia's first registered new crown vaccine showed high efficiency and safety, and the first new crown vaccine will continue to be clinically tested with at least thousands of people.
Information from the Russian Ministry of Health's drug registration file shows thatRussia's first new coronavirus vaccine,It will start circulation on January 2021, 1.
In response to the news, the World Health Organization stated that it is in close contact with the Russian health authorities on the "pre-qualification procedure for possible vaccine candidates, which requires strict review."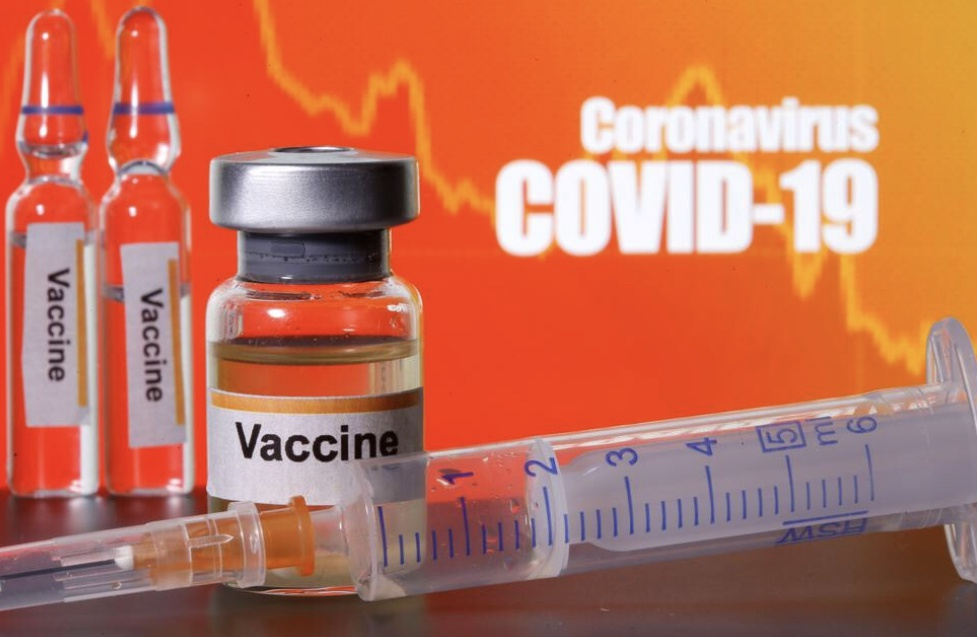 At the end of July, the World Health Organization stated that there were 7 candidate vaccines in the clinical evaluation stage, including one developed by the Gamaleya Institute of Epidemiology and Microbiology, which is registered in Russia.
The head of the Russian sovereign wealth fund (RDIF) stated that Russia's new crown pneumonia vaccine will be labeled "SPUTNIK V" for foreign markets.We have received international requests,We are required to produce 10 billion doses of vaccine.


According to CNN, Putin said:
"Together with our foreign partners, we have prepared to produce more than 5 million doses of vaccine each year in five countries and plan to increase production capacity.So far, countries in Latin America, the Middle East and Asia have shown the greatest interest in vaccines, and we are about to finalize several contracts for the purchase of vaccines."


He said: "We have reached agreements with partners in the UAE, Saudi Arabia and other countries on (foreign) Gamaleya vaccine related trials.

In a short period of time, 20 countries around the world have initiated vaccine applications to Russia, requesting Russia to provide 10 billion vaccines!
The first officially approved vaccine comes out!Finally give thisThe world tormented by the new crown has brought dawn!Vaccine development in various countries has entered a sprint! ! !
As Russia fired the first shot of the new crown vaccine approved for marketing, global vaccine development has also entered an accelerated sprint stage!
At present, Russia has approved the application of the new crown vaccine for the first time.However, the development of new crown vaccines in other countries around the world has also entered the final stage.
Data Display,There are more than 160 candidate vaccines in development worldwide,Among them, vaccines in many countries have entered the stage of clinical trials.Vaccines for China, the United States and Britain are ready to be released!
1,Chugoku
The spokesperson of the Ministry of Industry and Information Technology Huang Libin said at the press conference of the State Council Information Office on July 7 that China's existing 23 companies have successively carried out new crown pneumonia vaccine production capacity.Nine of these companies have been approved to conduct clinical trials.
The domestic vaccine will be available at the end of this year as soon as possible!


Among the 9 companies, there are 4 inactivated vaccine technical routes, 1 adenovirus vector vaccine technical route, 1 recombinant protein vaccine technical route, and 3 nucleic acid vaccine technical routes.
On July 7, Liu Jingzhen, Chairman of Sinopharm Group, said in an interview with CCTV News,The new crown vaccine was developed by the Beijing Institute of Biological Products and Wuhan Institute of Biological Products under Sinopharm Group.It should be said that it has been successful.
The two institutes built P3 level production facilities at the same time,It can ensure the next large-scale mass production of vaccines.

It has now entered the final stage-Phase III clinical trials,The clinical trial can be completed in about three months,At the same time enter the final approval stage,It should be available before the end of the year.
Yang Xiaoming introduced that the current inventory of inactivated COVID-XNUMX vaccines produced by China's biological organisms has reached more than XNUMX million.Once China's new bio-coronavirus inactivated vaccine has completed Phase III clinical trials and is approved for marketing,It can quickly meet the huge domestic vaccination demand.
At the same time, Sinopharm Sino Biotech is advancing the construction of high-level biosafety production facilities at "wartime speed".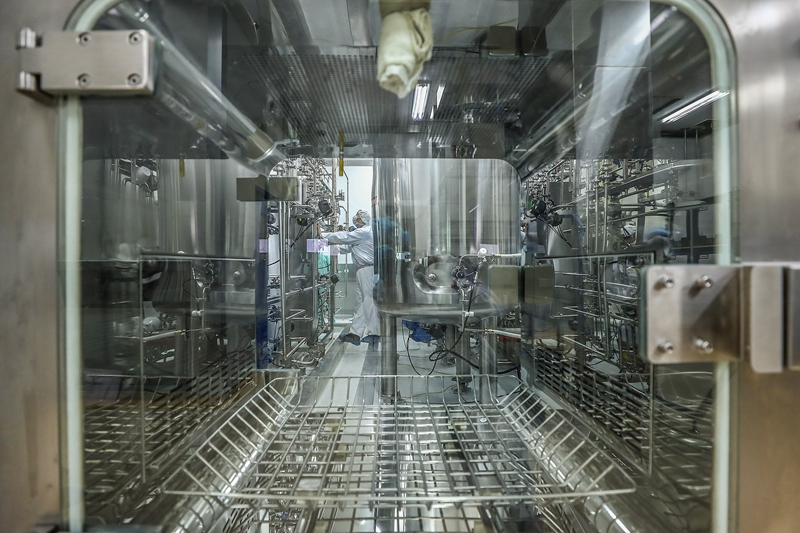 On April 4, the Beijing Institute of Biological Products of China Biosciences completed the world's largest production workshop for inactivated COVID-15 vaccine in only 60 days. After it is put into use, the production capacity of COVID-1.2 vaccine will reach XNUMX million doses per year.
On July 7, good news came from Wuhan:The research and development laboratory and production workshop complex of the new coronavirus inactivated vaccine was completed in Wuhan.


The new crown vaccine research and development laboratory and production workshop complex completed this time is located in the factory area of ​​Wuhan Institute of Biological Products, with a construction area of ​​7260 square meters.


This project will provide safe and reliable hardware guarantee for the scientific research and large-scale production of the new coronavirus inactivated vaccine.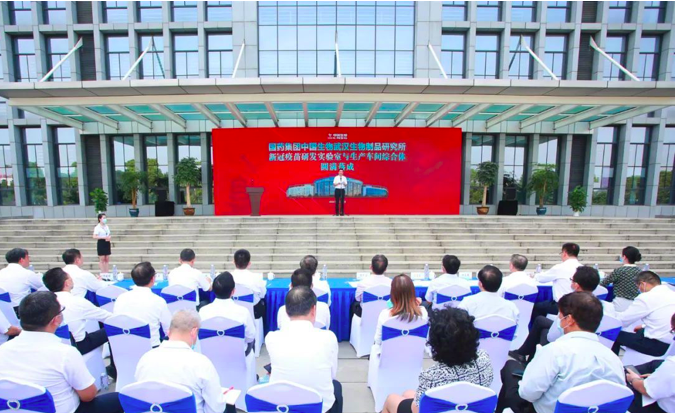 The project started in March, and after more than 3 days of overtime, it was finally completed as scheduled.
It is reported that the production workshop hasThe annual production capacity of 1 million doses of inactivated new coronavirus vaccines,Its successful completion will boost the large-scale production of China's new crown vaccine.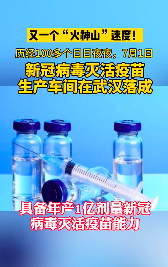 As the news said:We have seen the speed of China's Vulcan Mountain again,It also provides conditions for large-scale vaccination in the future.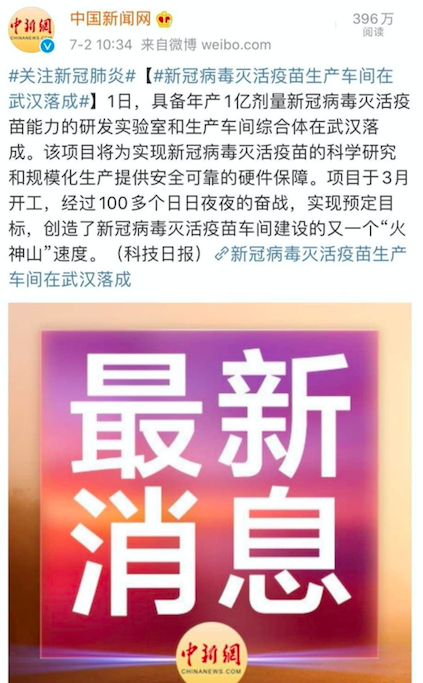 As for the progress of vaccine research and development, there is more than one good news.
On June 6, the Phase I/II Phase Unblinding Meeting of the New Coronavirus Inactivated Vaccine Phase I/II clinical trial developed by the Beijing Institute of Biological Products of Sinopharm was held in Beijing and Henan.
This vaccine is the second new coronavirus inactivated vaccine developed by the Wuhan Institute of Biological Products on June 6.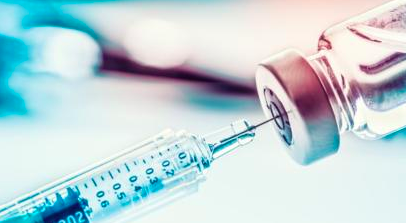 The results show that,This vaccine experiment works well!All vaccinators in the vaccine group produced high-titer antibodies.
The data showed that all 1120 subjects completed 2 doses of vaccination. After different procedures and different doses of vaccination, the vaccinated persons in the vaccine group all produced high titer antibodies.After two doses of inoculation, the neutralizing antibody positive conversion rate reached 100%.


In addition, according to the "Observer Network" news:At present, key progress has been made in the research and development and production of the new coronary pneumonia vaccine, with good safety and effectiveness, and the conditions for emergency vaccinationPersons with specific needs can be based on voluntary principlesGive priority to emergency vaccination.


Not only that,On June 6, the International Phase III clinical trial of the new crown inactivated vaccine was officially launched.
This makes China's R&D progress once again ahead of the world!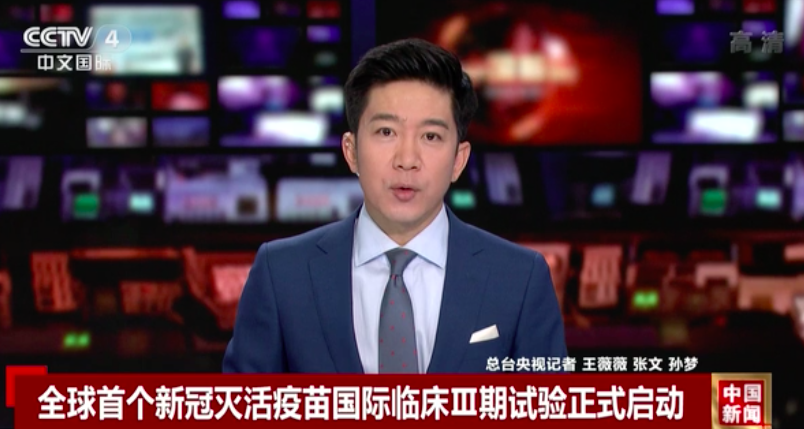 You know, according to the vaccine development process, after passing the Phase 3 vaccine clinical trial, the vaccine can be applied for marketing and mass production.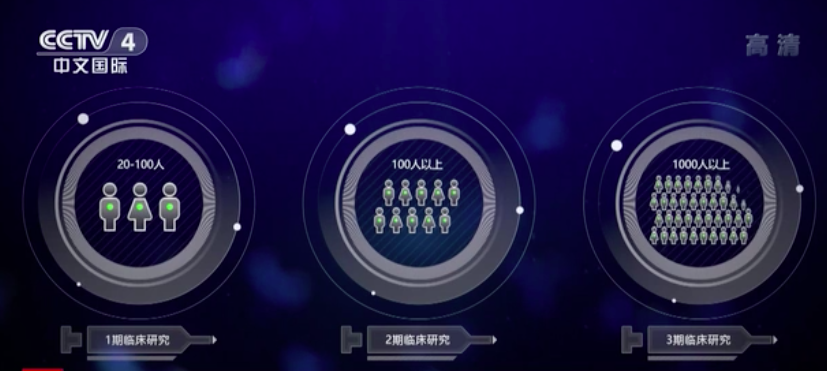 And this is not finished.
China has more than one vaccine that has entered clinical phase III.
On June 6th, Beijing Kexing issued an announcement stating that the new coronavirus inactivated vaccine "Kierlaifu" developed by its subsidiary Kexing Zhongwei had been unblinded in the Phase I/II clinical study.The preliminary results show good safety and immunogenicity.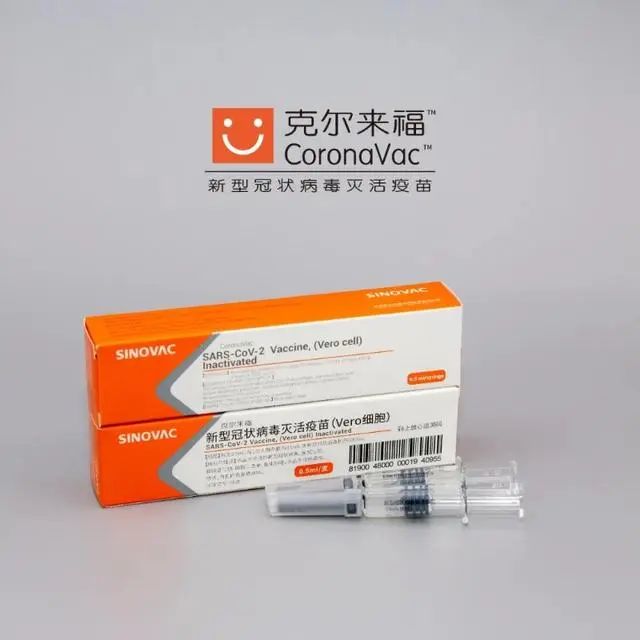 Currently, Phase III clinical trials have been launched, simultaneously in Beijing and Brazil, where the epidemic is still severe.

All of these indicate:We have reached the final critical step!The common people are not far from being vaccinated!
2,澳大利亚
In Australia, vaccine development has also entered the stage of human trials!
In Australia,CSL, a global biotechnology companyThe University of QueenslandBeConsidered to be a leader in vaccine development.

A spokesman for Australian Health Minister Greg Hunt said the government is carrying out a series of work to ensure the supply of vaccines for Australians.
The University of Queensland, which leads the global development of new crown vaccines, has reached an agreement with the Queensland government: After the vaccine is successfully developed,Will be given priority toAll Australian residents are vaccinated free of charge.
Australia will beOne of the first countries in the world to provide free new crown vaccine.



It is reported that the Queensland Government has provided 1000 million Australian dollars in financial support for the University of Queensland's new crown vaccine research and development project, and the federal government has also allocated 500 million Australian dollars for this.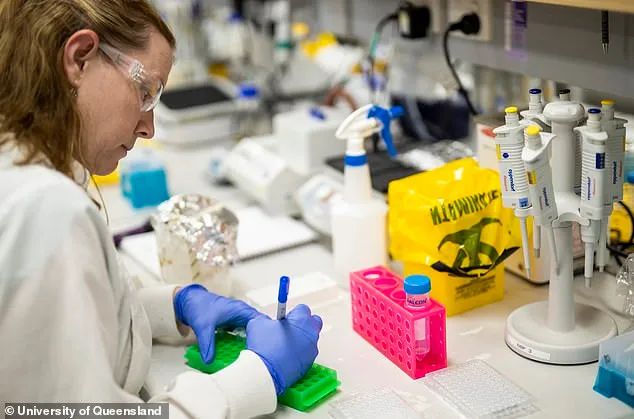 3,美国
In addition to China, Russia and Australia, as another leading country in medical technology,Vaccines in the United States are also ready!It will be available as soon as this year!


"The Guardian" reported on August 8 that US Secretary of Health Alex Azza said on the morning of Tuesday (10th),The United States is expected to be before DecemberDeveloped a new coronavirus vaccine.
Azar said: "The point is not to grab the first place. The key is to develop a safe and effective vaccine for the American people and the people of the world."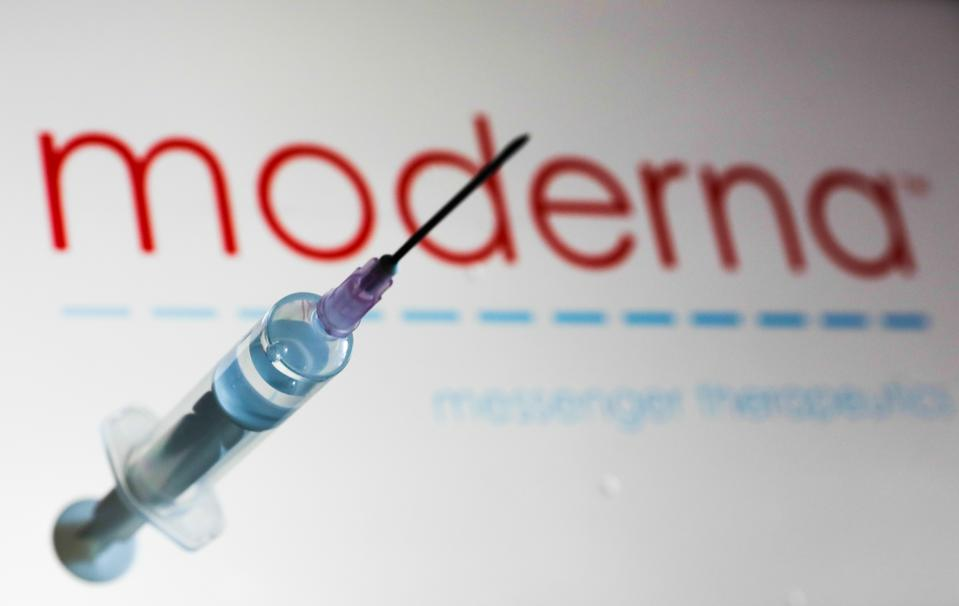 "In three months, six months to nine months, more people will want vaccines than vaccines produced," said Stephane Bancel, CEO of Moderna Inc, one of the companies that developed the new crown vaccine.
Bancel said that he and other companies' productsWill be targeted by the U.S. Drug AdministrationEmergency use approval for "very high-risk minority groups".
Vaccines suitable for injection in a wide range of populations need to be fully approved by the Food and Drug Administration, which may take longer.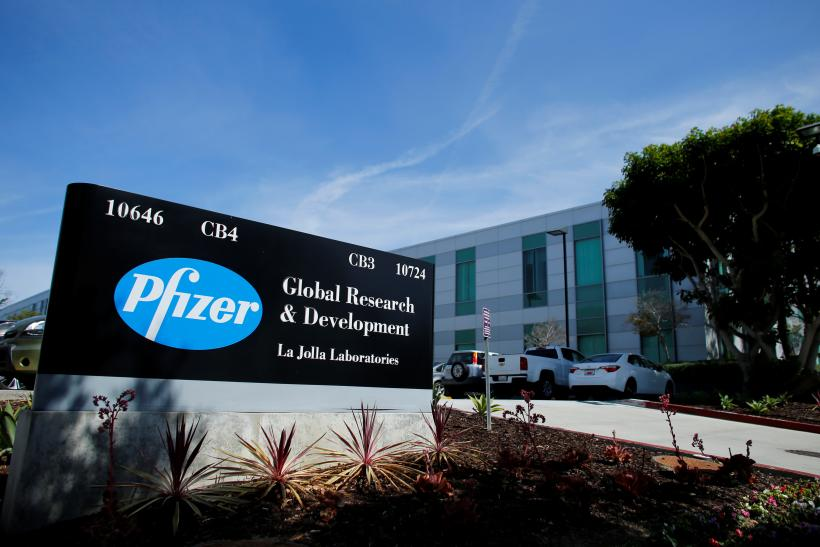 Another powerful "player" in the development of a new crown vaccine-Pfizer Inc CEO Albert Bourla also said last weekThe vaccine is expected to receive rapid approval from the U.S. Food and Drug Administration,At least emergency use rights,And will produce enough quantities this fall.
In 2020, an unprecedented pandemic will sweep the world!
The new crown epidemic has infected more than 2000 million people worldwide and 73 people have died.While the United States, Brazil, India and RussiaStruggling in the abyss of the epidemic.

Behind each number is the passing of a living life, the fragmentation of families...
While we are heartache, we have been doing our best to save this situation.This global health crisis also makes us understand:The only solution is vaccines,Only a vaccine can make humans get rid of the new crown forever.
Despite the suffering of vaccines, scientists from all over the world are fully committed...
All countries are struggling to study, racing against time,And recently, regarding vaccines,Good news from various countries spread!Humans are completely free from the new coronavirusA big step closer!
The vaccine can be expected! The future can be expected!On the days when international travel was blocked,It's finally going to be history!