Unemployed pilots are driving tractors!Don't miss these jobs with an annual salary of $15!
High-paying jobs, as well as a lot of benefits including free accommodation and cars, were simply missed by fickle Australians.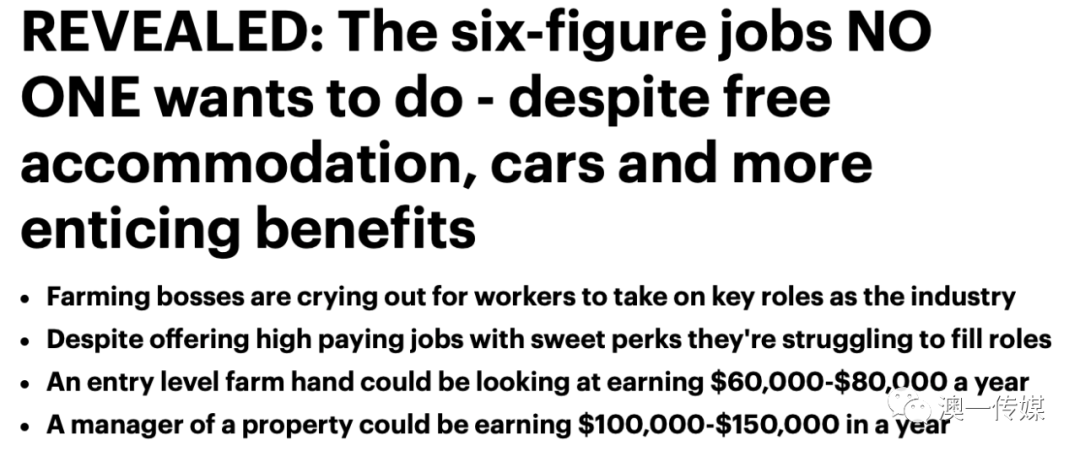 Even people with no skills can earn A$8 a year, and it is not uncommon for people in management positions to earn A$15.
This is the opinion of those farm owners who are crying for employees, but many Australians are reluctant to try.
Matt Shepherd, a former Tigerair pilot, said: "I don't know why the government wants so many people to receive relief money. There are so many farm jobs outside now hiring people." He is about to go to Queensland to work for a few months. , Sit in the comfortable tractor cab while blowing on the air conditioner while harvesting crops.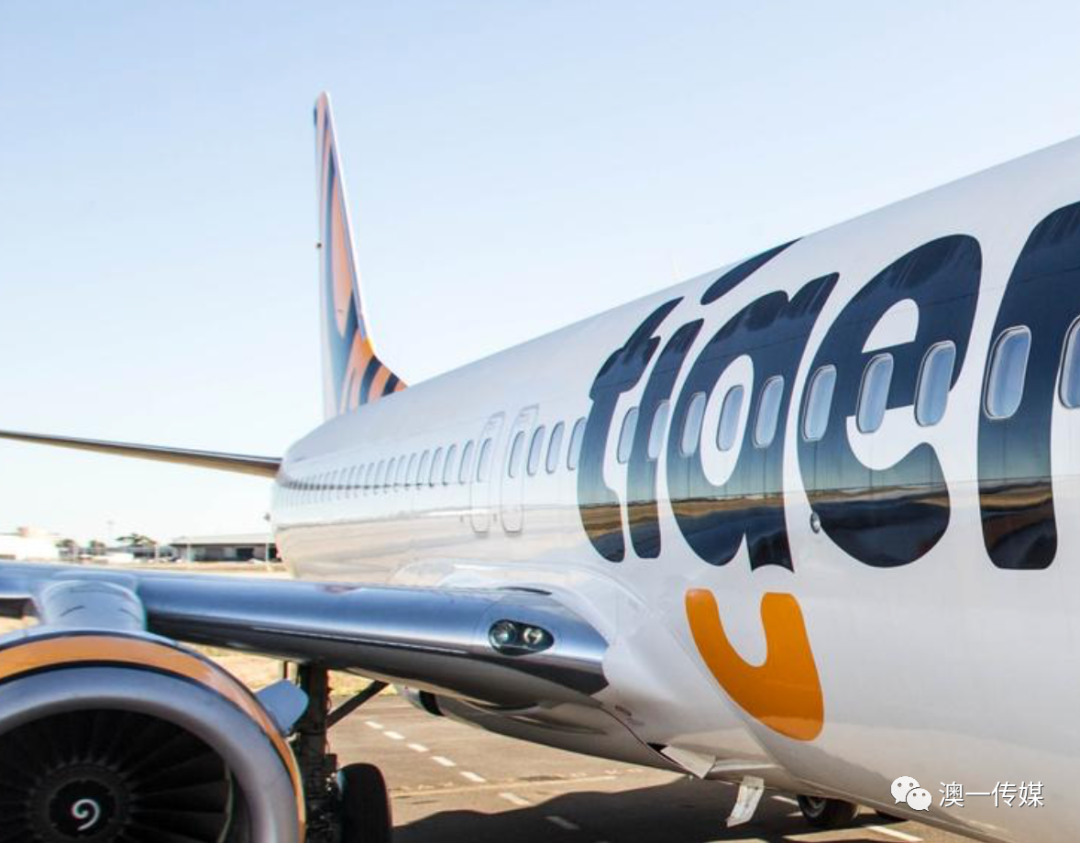 After years of drought, the rainy season brought a bumper harvest.But the new crown epidemic has exhausted manpower.
In July, the National Farmers Federation (NFF) stated that there may be insufficient manpower in agriculture this year, and there are vacancies for harvester drivers, agronomists, mechanics, spray drill operators and other positions.
Decent wages, generous benefits
Sam Heagney is the farm manager of South Bunarba Agriculture Company in Mungindi at the Queensland-NSW junction.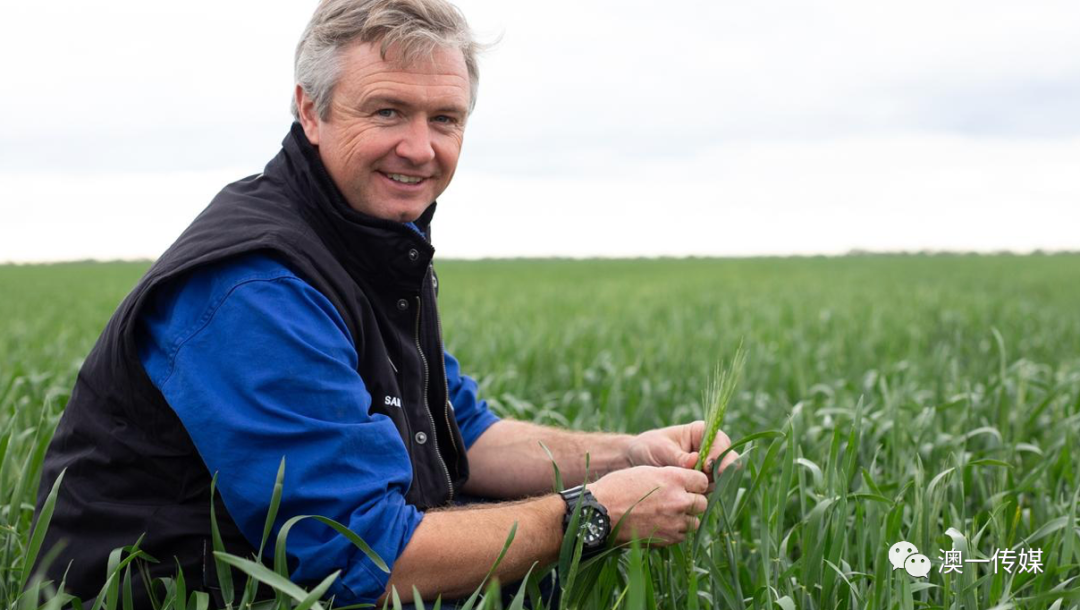 The farm is located about 100 kilometers north of Moree and grows wheat, barley, chickpeas, and cattle.
He told news.com.au that the farm generally has about 10 full-time employees, but during the upcoming winter harvest, up to six times as many people are needed.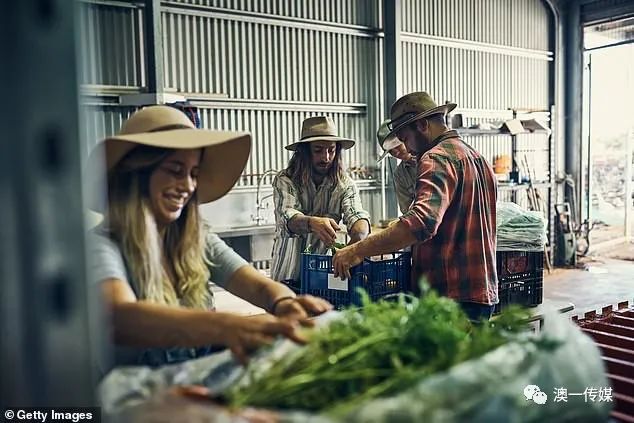 And fruit and vegetable farms may require hundreds of additional workers to pick crops.
"There is a lot of work on the farm, not necessarily picking, it can also be quite high-tech work. Nowadays, agricultural workers are no longer the image of wearing a flannel shirt with a rake in hand."
He said, "You don't even need to have a high level of technology, as long as you have a good attitude, are willing to work, and are willing to learn new skills, it is a good start." And doing farm work can be quite profitable, Sam said.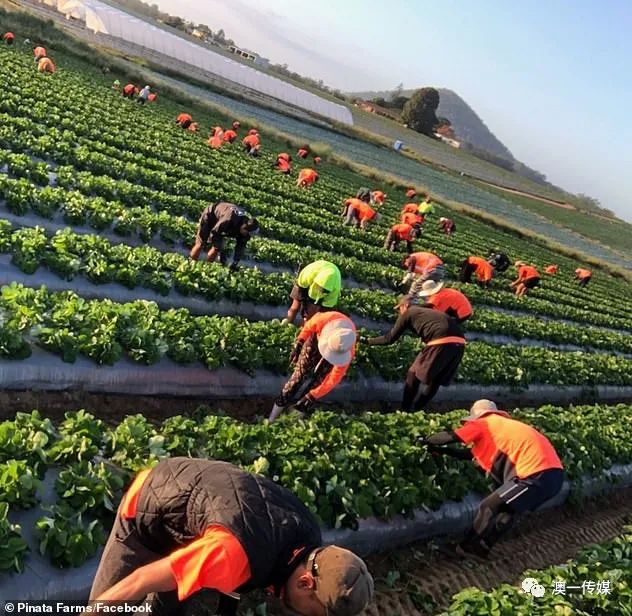 "A farm novice can earn an annual salary of 6-8 Australian dollars. Later on, a farm manager can earn 10-15 Australian dollars."
"Besides, you can get housing, and many people can get a car. We have high-speed internet on our farm. The internet speed of watching Netflix is ​​faster than that in the city. There is no problem at all."
Nevertheless, Sam said, it is still difficult to attract people to work in agriculture.
He hopes that the economic turmoil caused by the epidemic can broaden the career horizons of some people.
The pilots are driving the tractor
At the same time, agriculture has to use creativity to ignorance.
One way is to hire commercial pilots fired by companies such as Qantas and Virgin.
Although the aviation industry and agriculture seem to be very different, Sam insists that the skills of the two industries are very similar, especially when driving large harvesters.
"Pilots are accustomed to operating large and expensive machinery with a high degree of automation. This is basically system management, which is what our machinery needs. They just need to sit there, blow on the air conditioner, and operate the computer.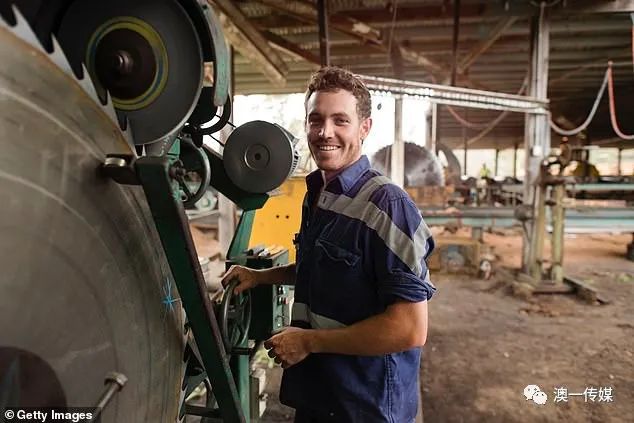 Basically they rely on autonomous driving, the only difference is that there is no stewardess to give them tea. "The harvesting work in South Bunarba will last for about four weeks, and then many staff operating equipment will move to another farm to do the same work until the end of the harvest season in January.
"Being a barista requires a certificate, it's crazy"
After Virgin cut the low-cost airline Tiger Airways in April, Shepard, who had been a pilot for 4 years, also lost his job.
"Generally speaking, people will find other pilots to work, but now there are a lot of aviation practitioners wandering around in need of work, so people have to consider changing careers."
But it's not easy for a pilot to find other jobs. The local Tweed Heads said, "I can only fly airplanes or Uber. Now I have to have a certificate even as a barista, which is crazy."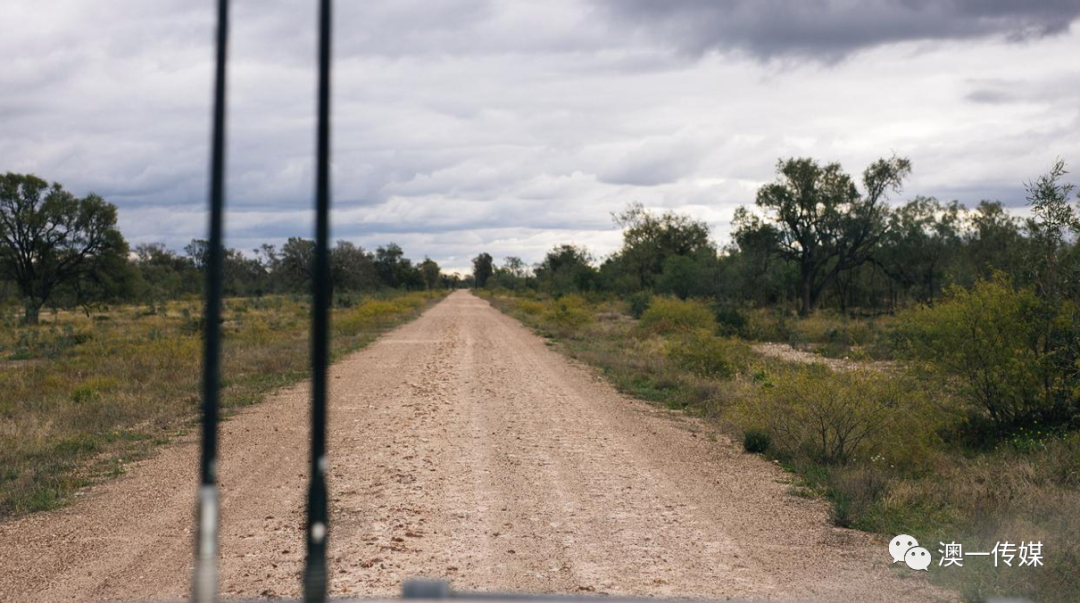 Then he noticed that someone was hiring agricultural workers on the pilot job site and Facebook. He is now about to embark on a trip to Queensland to operate the harvester in the next few months.
The salary is "not bad," he said, although not as good as being a pilot.
"Someone gave me an quotation of 30 Australian dollars per hour. Although it is not comparable to airlines, it is definitely more than what I get now. It is better to make a profit than not."
Sam said that due to the economic downturn, the agricultural workforce has become more diverse. "We have 18-year-old high school graduates, to semi-retired silver-haired people driving trucks." He encourages people to give it a try, even if their ultimate goal is not to settle in the country.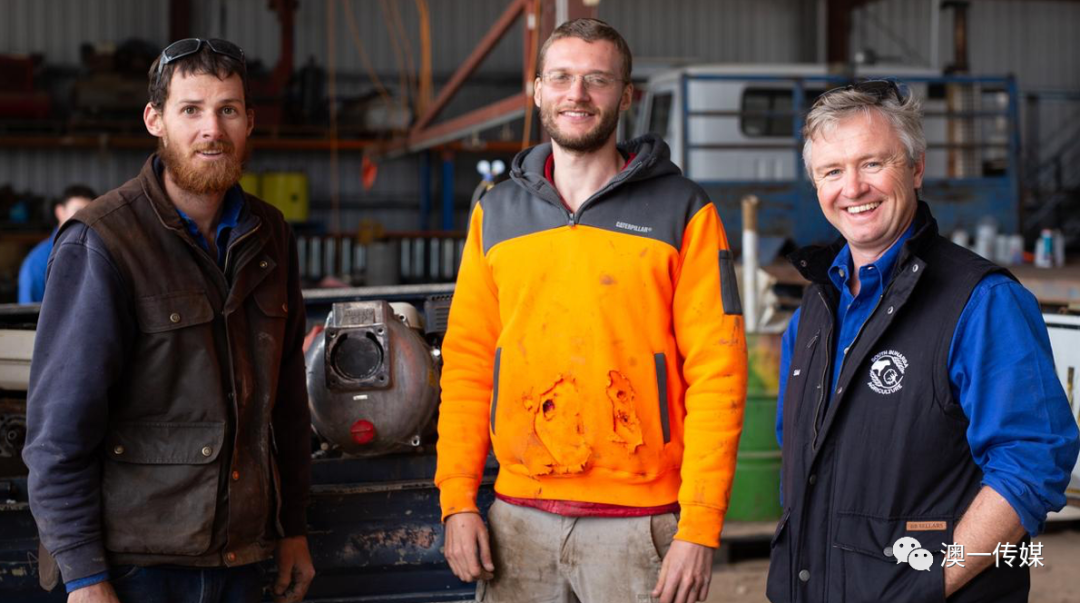 "Working on the farm can lay the foundation for you and help you in other agricultural-related jobs in the future, perhaps in the city, such as scientists developing new wheat varieties or fresh produce marketers, or other."
"If you encounter difficulties, there are many agricultural jobs here, because everyone has to eat, and agriculture will never be a downturn."
I don't know what your attitude is towards this?Please leave a message in the comment area below.
From the group: Chinese population in southeast Melbourne