More than 4000 households are powered off! 90km/h storm, tennis-sized hail and tornado, devastating Queensland
//Foreword//
In Brisbane this morning, spring was beautiful and the temperature was right.After experiencing the baptism of the extreme weather yesterday, the people of Queensland have been extremely calm, because everyone knows that the bright sunshine in the morning may not last until the afternoon.
01The storm hits once in a decade
This Tuesday is yesterday, a series of storms hit southeastern Queensland. Heavy rains caused sudden flooding in some areas.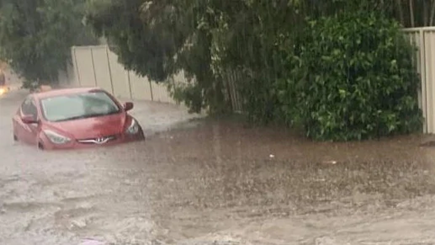 (Image source: couriermail)
The weather bureau forecaster Felim Hanniffy said: "A major storm took place yesterday in southeastern Queensland."Yesterday's wild weather caused heavy rains to flood streets and train tracks, roof collapses, and heavy rains in southeast Queensland left thousands homeless.
Forecasters believe that just yesterday Brisbane ushered in the biggest rainstorm in 10 years.
But the storm not only hit Bu Village,Redland City, Logan, Scenic Rim, Gold Coast, Sunshine Coast, Brisbane City and Moreton BayResidents also received weather warnings from the Meteorological Bureau.

(Image source: queenslandtimes)
"Storm warning! Sunshine Coast and WideBay will have storms. The following areas will also be affected by storms: Maroochydore, Noosa, Gympie and Redcliffe."
The weather bureau warned thatHeavy rainfall can cause high-risk, life-threatening floods.In Brisbane, drivers are asked to be careful of road sections that have been flooded by rain..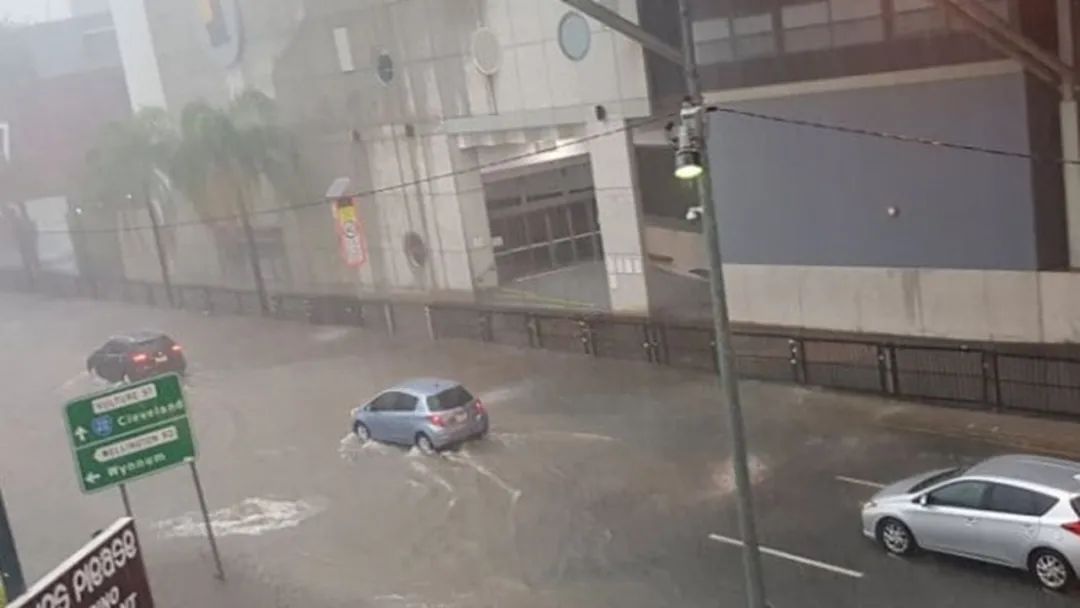 (Image source: couriermail)
"Suddenly there was a downpour. I looked out the window and thought,'My goodness, my garden is broken'," Eske resident Nicole Parnell told 9News.
WeatherZone said, "According to satellite images, there was a massive thunderstorm in the interior of southeast Queensland around lunchtime." "These storms are formed in a very unstable atmosphere and are fully capable of causing a large number of severe thunderstorms."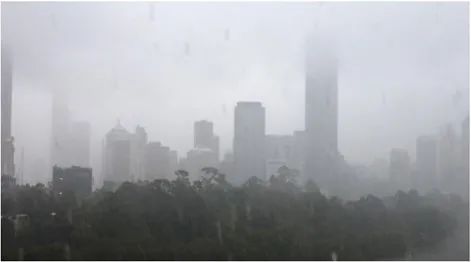 (Image source: queenslandtimes)
"Today's storm is only part of the unstable weather pattern, and it is also a continuation of the severe weather since last weekend."
There are reports that large hailstorms occurred on the Sunshine Coast early yesterday afternoon and flooding occurred in the western hilly areas.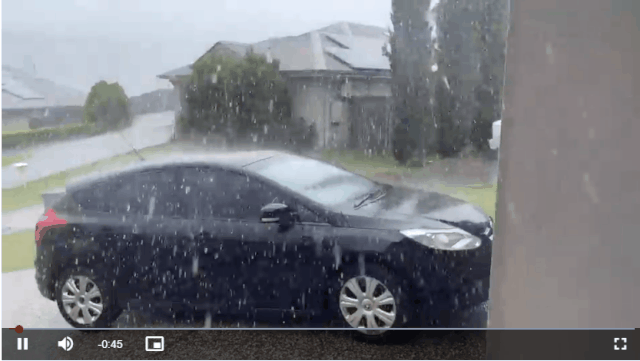 (Image source: queenslandtimes)
In just one hour, the rainfall in Upper Lokje reached 70 mm, Helidon 62 mm, Kalbar 48 mm, and Beachmere 80 mm.
"We are very likely to reach the average rainfall of this season in Queensland in one day, and may even exceed the average of previous years throughout the spring." The Meteorological Bureau's Rosahof told 9News.
Prior to this, weekend storms blew down trees and electrical wires, causing multiple households to lose power and causing more than 19 lightning strikes in Queensland.
02Mini tornado + tennis hail
Yesterday up to 100 millimeters of rain, "hail" and destructive winds of more than 90 km/h raged in Queensland.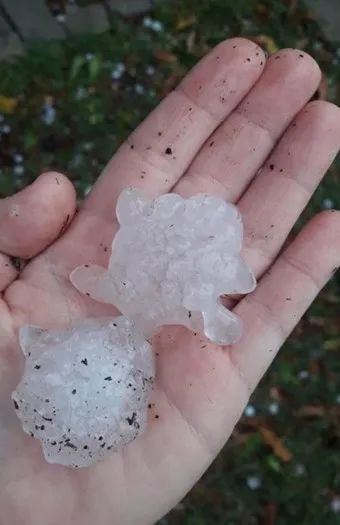 (Image source: queenslandtimes)
Residents near Downs Warwick in the south reported seeing a mini tornado this afternoon and shared impressive photos online.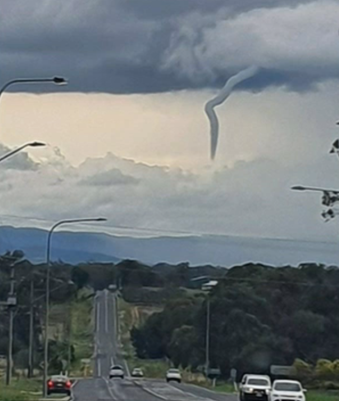 (Image source: 7news)
Tennis-sized hail hits Noosa and Gympie. The Sunshine Coast Railway and Brisbane streets were flooded yesterday afternoon, causing train cancellations and severe traffic jams.
A "very dangerous storm" brought a small "tornado" to Warwick and destroyed the roof of an abandoned commercial building in Moreton Bay.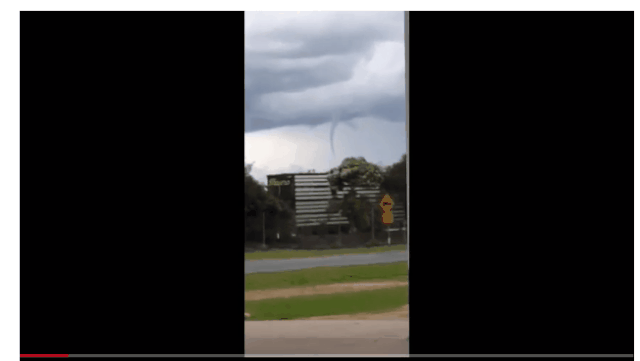 (Image source: couriermail)
The power outage caused by extreme weather last weekend has caused a lot of trouble to the lives of people in Queensland. However, just yesterday, SES in Brisbane alone received nearly 70 calls for help.

(Image source: couriermail)
However, the storm did not stop after reaching the village of Buh, but continued to extend to the coast, so that yesterday afternoon, due to heavy rain flooding the railroad tracks,TransLink suspended Sunshine Coast train service between Udlow and Mooloolah.The RACQ constantly urges drivers to drive safely, and residents re-ties loose objects in their homes.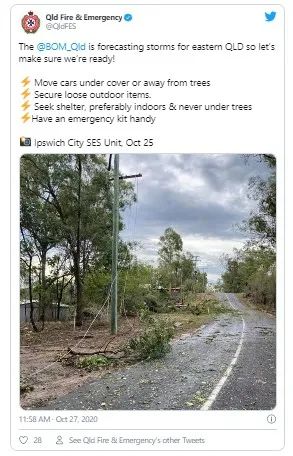 (Image source: queenslandtimes)



(Image source: queenslandtimes)

(Image source: queenslandtimes)

In Kullogum, 70 millimeters of precipitation caused power outages for more than 4300 customers.
Weather forecaster Rosa Hoff said that the storm has the ability to evolve quickly and urged residents to pay attention to weather warnings in the coming days.
"Because we may see destructive winds of more than 90 kilometers per hour, large hail-more than 2 cm in diameter, larger than a 2 dollar coin-There may even be heavy rainfall that causes local flooding. "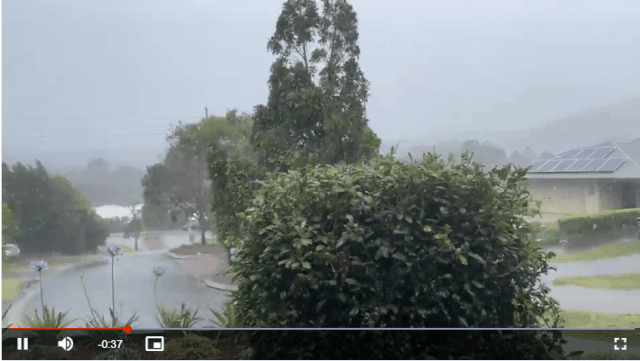 (Image source: couriermail)
Weather Bureau forecaster Peter Markworth revealed that although the past few days seem to be the crazy start of the Queensland storm season, we should be able to expect more similar extreme weather in the coming months.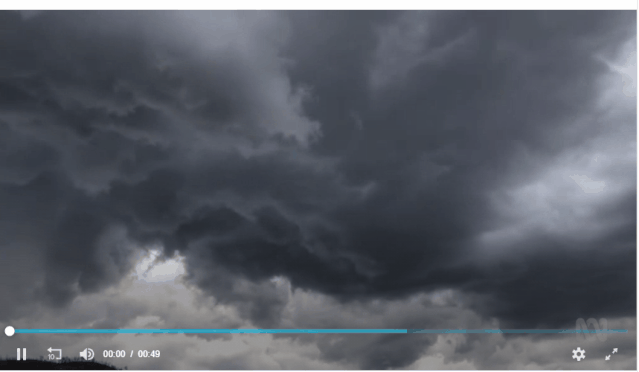 Mr. Markworth told the Messenger Post: "The storm we experienced was caused by a trough of low pressure moving eastward through the west." "And I want to say that this type of weather is not uncommon. But it will take some time to re-establish."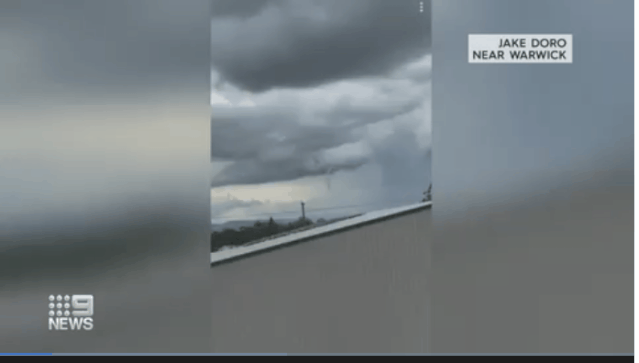 The Bureau of Meteorology predicts that the storm activity will ease tomorrow and Friday, but it is very likely to return again on the weekend.The RACQ revealed that they have received 458 insurance claims since the devastating storm on Sunday.
More than 100 claims are for car damage and 325 claims are for property damage.
Yesterday's storm + hail + mini tornado brought great inconvenience to the lives of people in Queensland. Many people were trapped on their way home and had to call for help.I hope that the extreme weather will end as soon as possible so that everyone's lives will return to normal.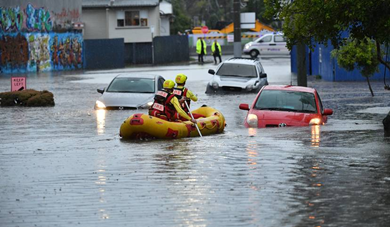 (Image source: 7news)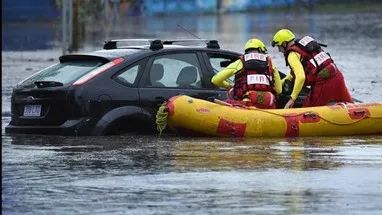 (Image source: 7news)
According to the forecast by the Bureau of Meteorology, the severe weather in Queensland will ease this Friday, but the storm is very likely to hit here on the weekend.The editor here hopes that the friends in Queensland will bring rain gear and pay attention to safety at the same time.
From the group: Australian living family group