Release your eyes, put on headphones, and listen~!
On October 10, Australian Acting Minister of Immigration Alan Tudge held a multicultural media network conference.He said that the Australian government's new budget will focus more on global high-end talents, increasing the number of people from 9 to 5,000, aiming to promote Australia's economic recovery and employment.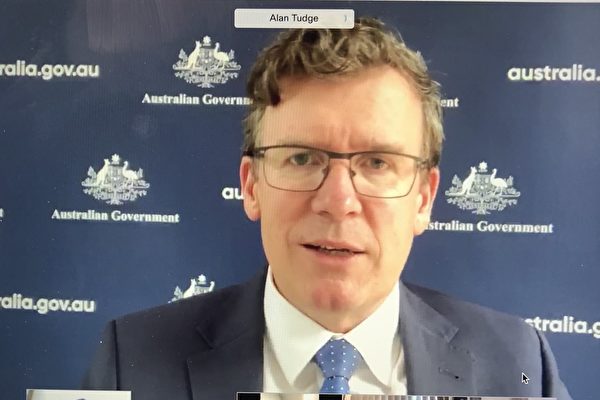 Immigration plan focuses on matching high-end talents and business investors
Taji said that although the immigration quota for the 2020-21 fiscal year remains unchanged at 16, what is different from previous years is that the immigration plan of the new budget pays more attention to global high-end talents, business investment and spouse immigration.
He said that because the overall immigrant reception will be greatly reduced this year and the next few years, the government will give priority to absorbing those talents who create job opportunities.As a result, Australia "invested additional places to increase the number of visas for the Global Talent Program. We have increased this number from 5,000 to 15,000, which is equivalent to triple," he said.
He said that high-end talent-based immigrants will create businesses, entrepreneurs, technology superstars, and senior managers here, and will truly create employment opportunities for Australia.
He went on to introduce that the government also focused on attracting the second type of immigrants, namely business investment immigrants.He said: "We have doubled the number of immigrants through the business investment program, providing 13,500 places this fiscal year. They can create jobs and wealth in Australia."
Second, he said that the new budget has substantially increased the quota for permanent immigrants for families, especially the number of spouse immigration quotas, which has almost doubled.
According to the new budget, the number of skilled immigrants is 79,600, and the number of family visas is 77,300, of which 72,300 are for spouse visas and 3,100 are for child and special qualification visas.
The new budget is driving employment and economic recovery
In a summary introduction of the budget for the new fiscal year, Taji said, "The overall budget is promoting economic development, building confidence and creating job opportunities."
He said: "The budget predicts in which areas the GDP will shrink. To this end, the government will introduce some particularly attractive measures related to business investment."
In particular, he reiterated two important measures in the new budget to increase corporate cash flow and stimulate corporate investment: one is that any company with an annual turnover of not more than A$50 billion can write off the full cost of any depreciable assets it purchases in the current financial year. ; The second is measures to carry forward cash losses.He introduced: "If your business loses money this year, you can use last year's profit to offset this loss. So, in fact, you can increase your cash flow."
Two measures to enhance social cohesion
1.Employ additional Mandarin, Cantonese, and Vietnamese customer liaison officers
The government will hire additional customer liaison officers and hire people with special language skills to work with regions in their respective jurisdictions and engage with community leaders and multicultural communities.Specially hired customer liaison officers who understand Mandarin, Cantonese, and Vietnamese.
2.Spouse immigrant visa applicants need to take a language test
In an interview with ABC TV on October 10th, Taji said that English is our common language and is essential for employment and social integration.
He said: "If an immigrant has a good level of English, then their chances of getting a job increase a lot. They can also participate more fully in our democracy."
At the online conference that day, he said that Australia's social cohesion is already very strong, and in some respects the world envy, but it has been facing challenges. This budget adds additional funds to support social cohesion.
He mentioned that in Australia, only 13% of people who do not speak English have jobs, while 64% of people who speak English have jobs.
The Australian government has introduced a new requirement for spouse visas, that is, applicants who want to marry Australians need to take an English language test. In this regard, Taji said that this initiative supports both immigration and our society.
Taji also explained how the English test for spouse visa applications works.He introduced that you might fall in love with a foreigner who does not speak English. They can enter Australia and stay here for a period of time before applying for a permanent residence visa.It is during this time that we ask people to really learn English by participating in those free English language courses.
"Our requirement is that you make a reasonable effort to learn English, and there are no hard tests," he said.
Editor in charge: Zong Minqing
From the group: Australian living family group
Related posts