Burst! Seventeen New Zealand travelers entered Melbourne illegally and their whereabouts are unknown!
Since March of this year, Australia has closed its international borders to ease the spread of the new crown epidemic. After Australia's gates were closed for more than six months, it welcomed the first international tourists yesterday.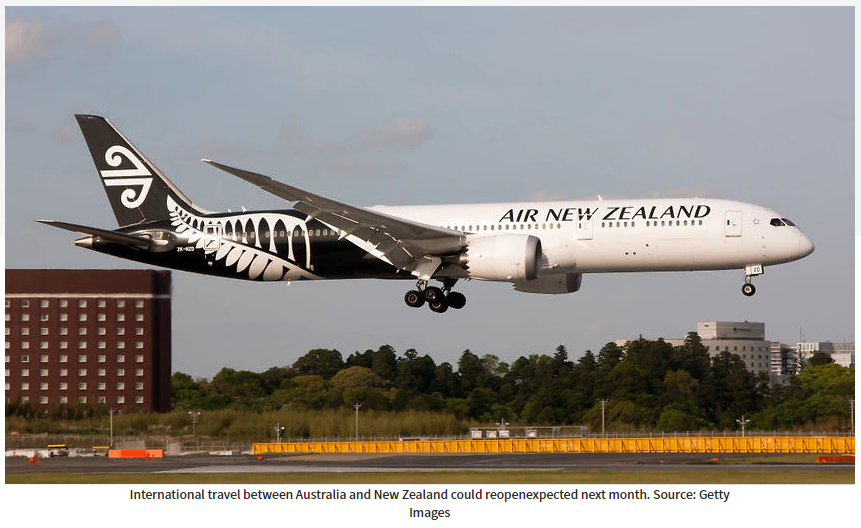 First opening of the country
New Zealanders can travel to NSW and the Northern Territory
The "Trans-Tasman Safe Travel Circle" between Australia and New Zealand was opened yesterday. More than 350 passengers from New Zealand will arrive in Sydney on three different planes, and New Zealanders can travel to NSW and the Northern Territory.
This is the first time in months that international travelers can leave the airport freely without being isolated in hotels.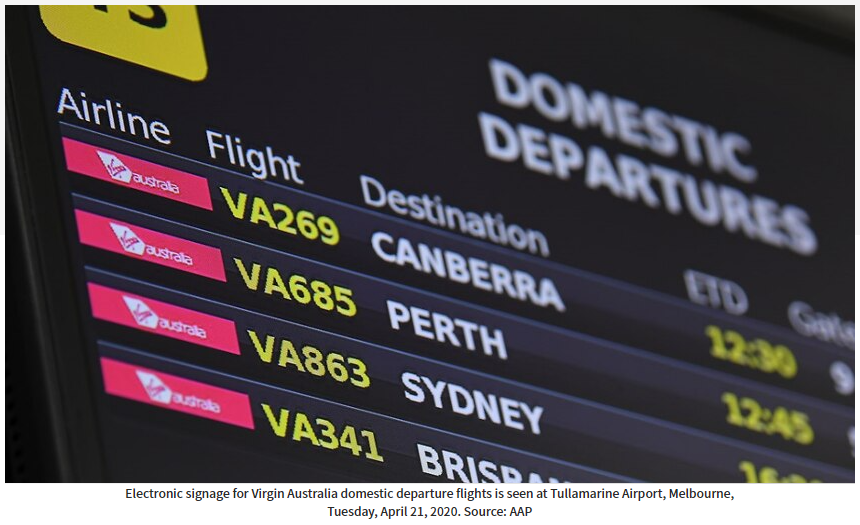 New Zealand passengers will enter through a special passage after arriving at Sydney Airport and will be isolated from passengers arriving from other countries.
Australians cannot travel to New Zealand for the time being, and the New Zealand government has not yet clearly stated when Australians can travel to New Zealand.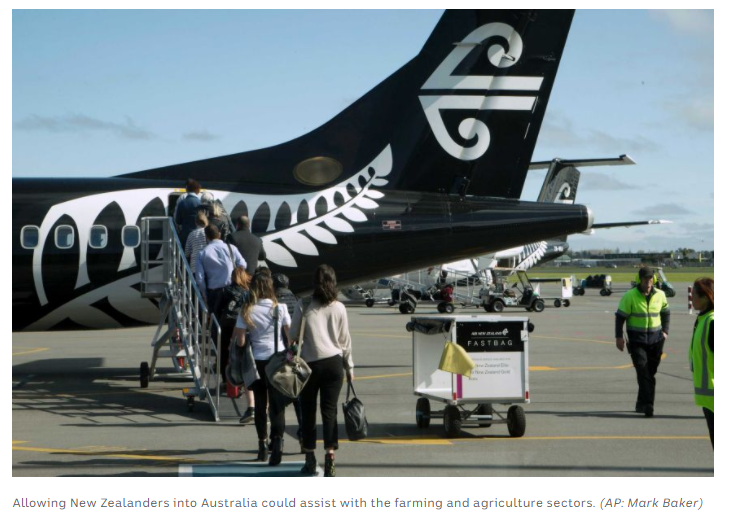 At present, travelers travelling to New Zealand from overseas must be quarantined at the hotel for 14 days, and the quarantine fee is S$3100 per person (approximately A$2900).
Unknown
17 New Zealand travelers entered Melbourne illegally
According to reports, 17 New Zealand travelers who arrived in Australia through the Australia-New Zealand Safe Travel Zone program travelled from New Zealand to Sydney and then boarded a flight to Melbourne.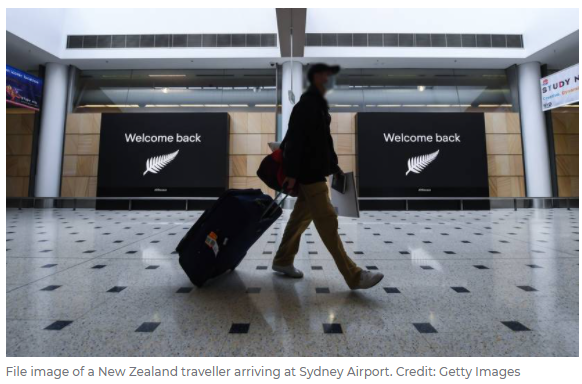 Melbourne currently does not accept any international passengers, and the Trans-Tasman Safe Travel Zone program currently only covers New South Wales and the Northern Territory.
A statement issued by the Victorian Department of Health on Friday night stated that officials authorized by the Department of Health are not authorized to detain these passengers and it is not clear where these passengers have gone.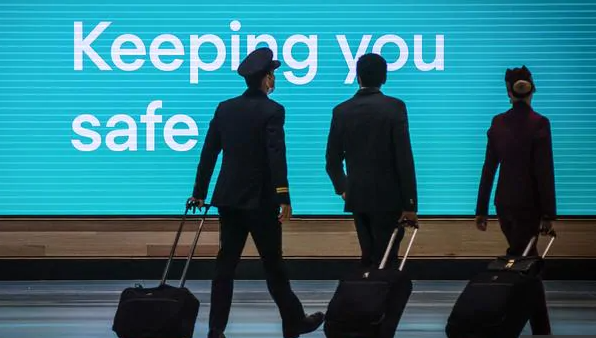 The Australian Border Force declined to comment on the matter, saying that the Victorian government is responsible for this matter. Melbourne Airport said that relevant questions should be asked to the Victorian Department of Health.
Governor Daniel Andrews said: "Once we have the details, we will visit everyone and make sure they fully understand the Victorian rules."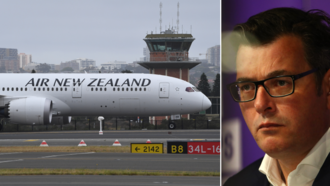 Andrews said he had written to the Prime Minister because the two discussed Victoria's "not right now" to open up the tourism circle, and he was "disappointed".
International students have little hope of returning to Australia before June next year
The 2020-21 federal budget released this week assumes that Australia will have a new crown vaccine next year. After mass vaccination is achieved in the population,The international border may be opened in the second half of 2021.Gradually allow international students to enter.
vaccine
"New Crown Medicine" Remdesivir is invalid
Previously, an antiviral drug originally developed by Remdesivir for the treatment of Ebola was proved to be effective in the treatment of new crown by the United States, and the recovery time will be accelerated by 31%.
But this statement was rejected by the WHO yesterday.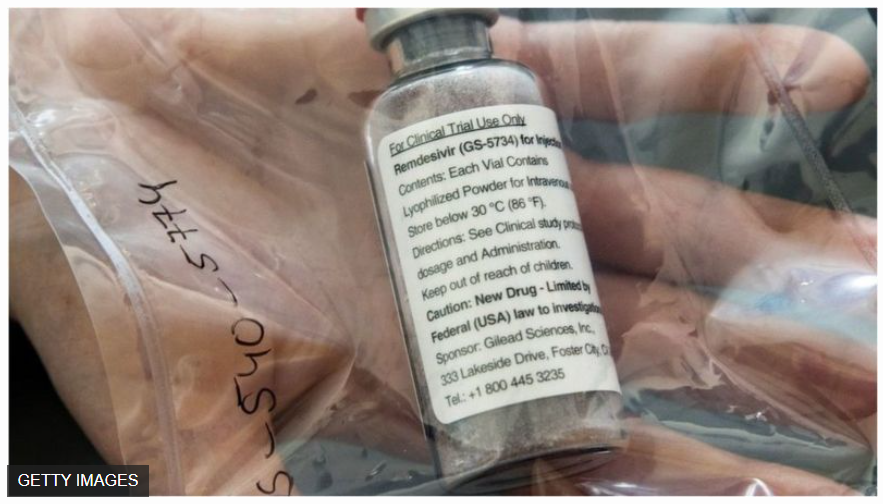 WHO Director-General Tedros Tedros said at a press conference on the 16th that the preliminary results of the WHO "Unity Experiment" showed that the remdesivir and interferon programs are basically ineffective in reducing the mortality of critically ill patients and reducing the length of hospital stay. The curative effect is very small, and dexamethasone is still the only effective drug for severe new coronary disease. Related papers will be published in authoritative journals later.
Study Abroad Industry
A large number of international students cannot return to Australia
Overseas immigration has been the main driving factor of Australia's population growth in recent years. Nearly two-thirds of the population growth has come from overseas immigrants. International students bring Australia 390 billion Australian dollars in national economic income each year.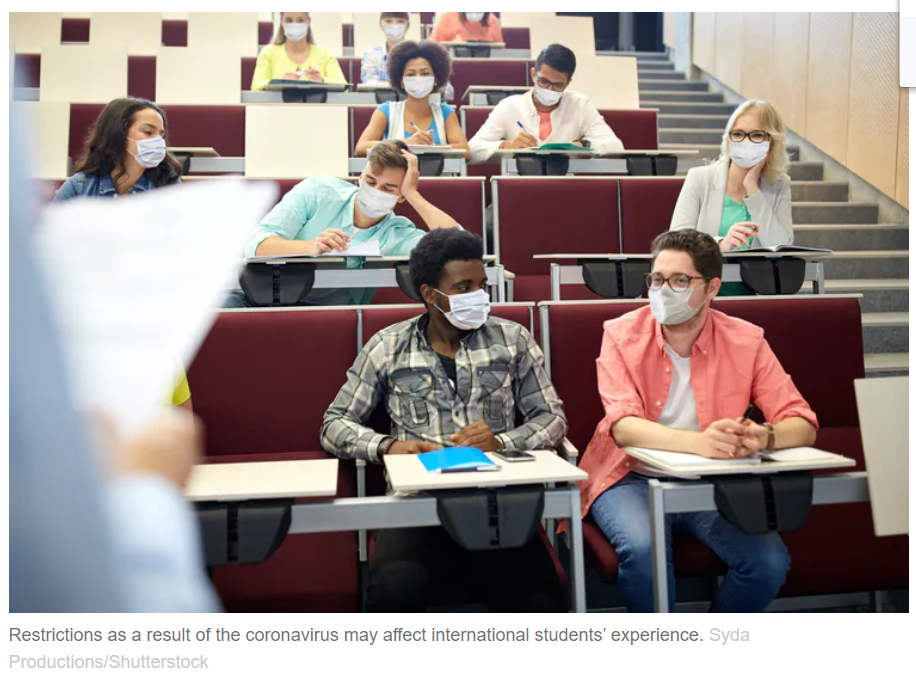 The international border blockade has had a serious impact on Australia's international education industry. Many Australian universities are facing financial pressure and have announced layoffs.
The Australian Eight Schools Alliance previously stated that the eight largest Australian universities are expected to lay off 2000 employees in the next few years and reduce revenue by more than 20 billion Australian dollars.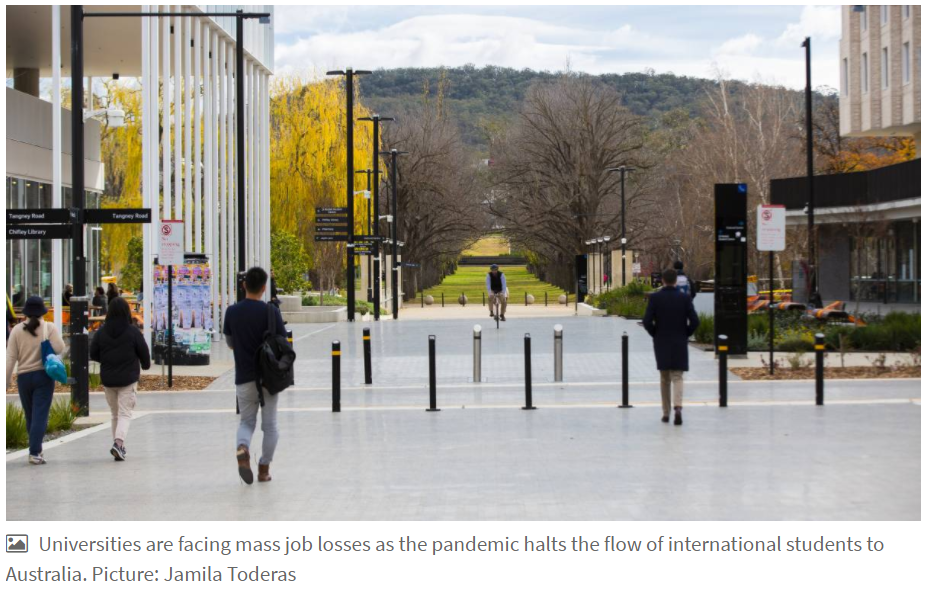 Industry insiders said that Australia's long-term closure of international borders may have more long-term effects.
The student return plan originally scheduled to be launched in July was delayed due to Victoria's "quarantine failure". With the overall epidemic under control, some areas of Australia are currently beginning to pilot.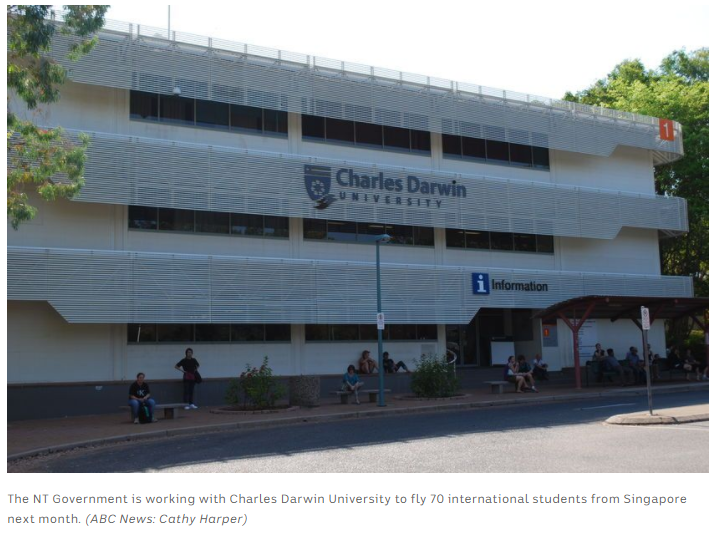 Charles Darwin University (CDU) is the first university in Australia to pilot a plan to bring international students back to Australia.
According to the university's website, the trial has been approved by the Australian and Northern Territory governments, and 10 international students will be sent from Singapore to Darwin in late October in order to enroll on November 70, 2020.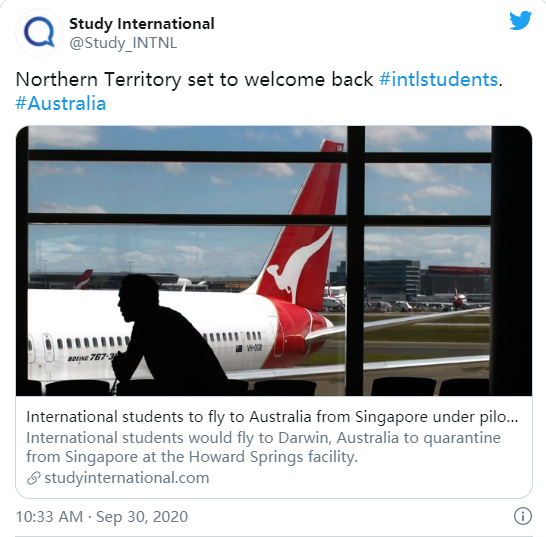 The South Australian government and the federal government are working on the final details of the pilot program, which will bring as many as 300 international students back to Adelaide from Singapore.
Although the pilot program is now starting to take international students back to Australia, there are still nearly 20 international students trapped abroad.
Chinese students
Can't stand it!It's so chilling!
Chinese student Betty Lv prepared to apply for a PR visa to stay in Australia after graduation. This year, he encountered the new crown epidemic when he returned to China to visit his parents during the Spring Festival. Since then, he has been blocked from Australia.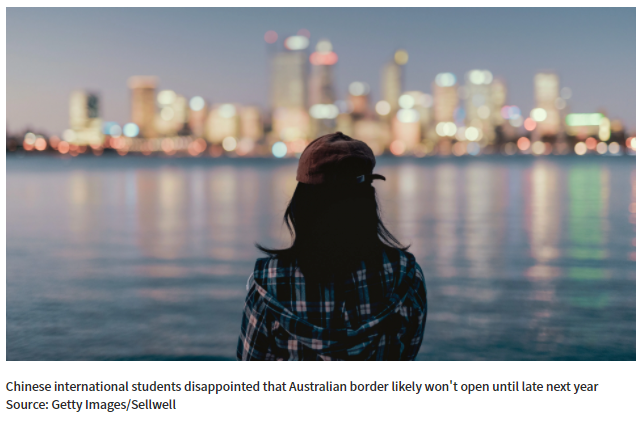 She felt very "chilled" when she learned that Australia might not open its international borders until the second half of next year in the new budget.Betty, who has been waiting in China for more than half a year, said that he "cannot stand it" after hearing the news, and felt that Australia's attitude was "too chilling."
Joe Gan from Macquarie University has been taking online courses in China since the beginning of this year. She has to complete teaching internship in the third semester to graduate from TESOL, but she can only recommend it repeatedly because of being trapped in China.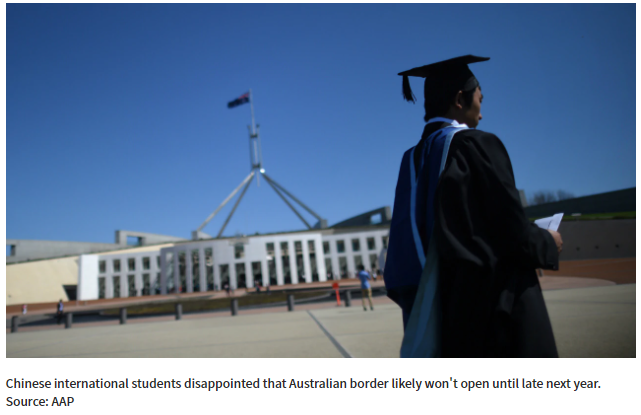 She felt "very desperate" and "angry" when she heard the news that Australia's border might not be opened until the second half of next year.She had no choice but to postpone her graduation.
What makes Joe more unbearable is uncertainty. "The current statement is also ambiguous. There is no way to be sure that I can go back in July 2021," she said. "There is no certainty about anything. It is very disturbing."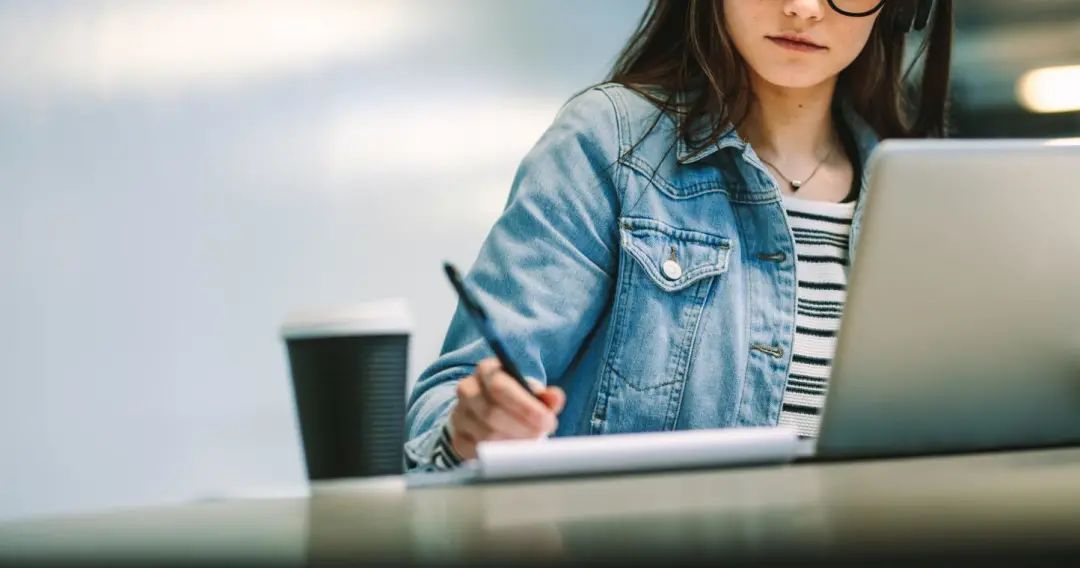 She set a deadline for herself in February next year. If she can't return to Australia, she can only give up studying abroad. "All time and tuition will be treated as a waste."
The long-term fruitless waiting has brought a lot of psychological pressure to her: "It seems that she has not been infected by the new crown, but in fact, she is on the verge of collapse mentally."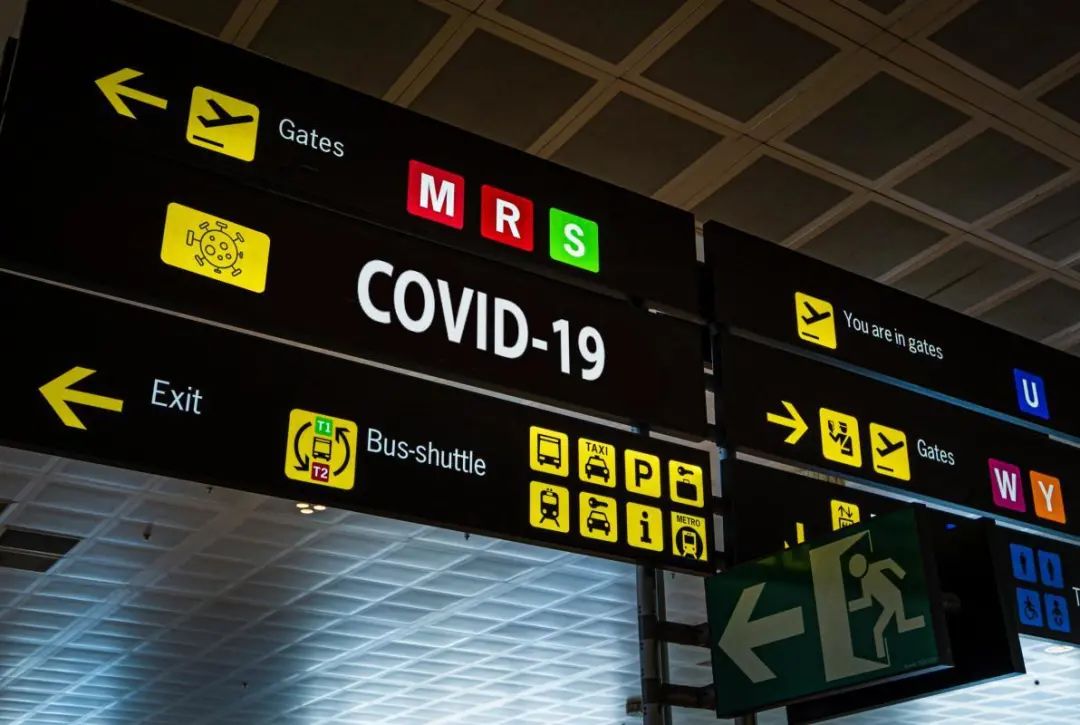 Study Abroad Industry
The advantages of studying in Australia are losing
Kirk Yan, an immigration agent in Melbourne, said that many international students will give up studying in Australia in a horizontal comparison and choose countries that allow international students to enter, such as the United Kingdom or Canada.
"The waiting time for most of the customers I know is about 6 to 12 months," he said: "It's not that they won't study abroad, but that they will compare horizontally.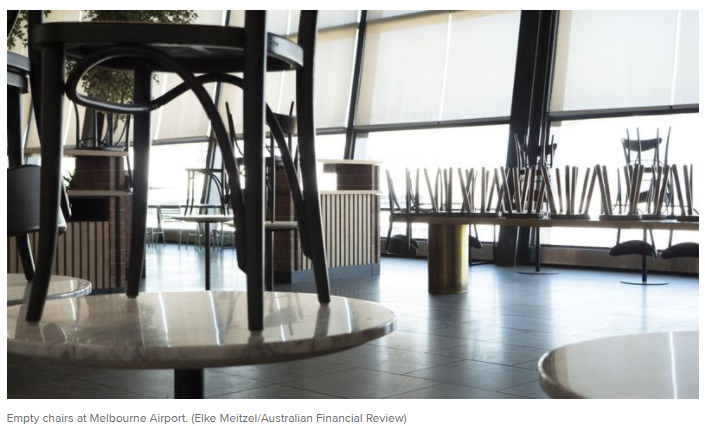 International student Joe also said that when he heard that some of his classmates would transfer to the UK, he would also consider changing to another country to continue studying abroad.In this way, you can at least "lead your own choices and put life on the right track."
Kirk believes that some of Australia's practices in the past period are step by step "cannibalizing" its own advantages in international education.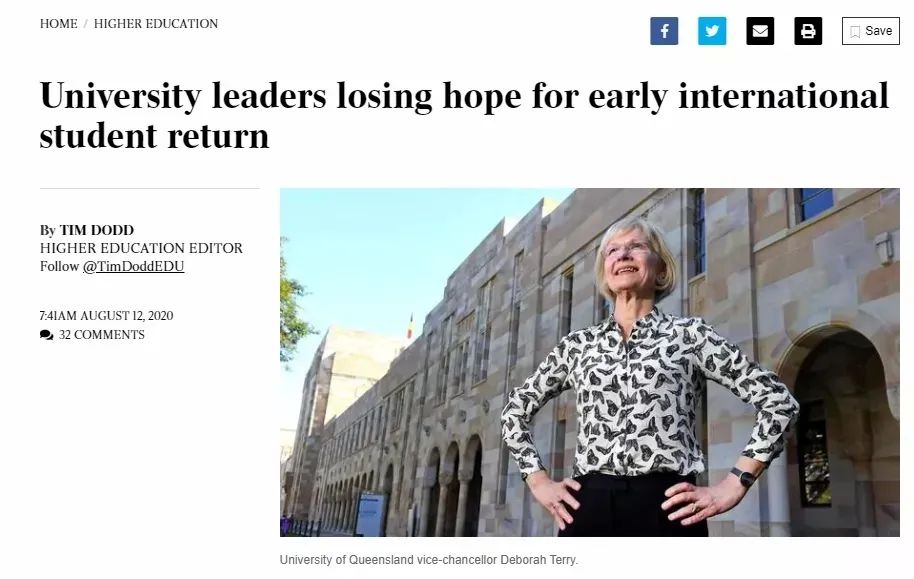 He believes that Australia's conservative approach will cause serious damage to its international education industry. He said: "It is equivalent to the closure of the border for a year and a half. I personally think this is definitely a very, very big blow."
From the group: Australian living family group