Macquarie University plans to cut more than 30 courses
Due to the shortage of students, Macquarie University will embark on a number of reforms to reduce the scale and improve its financial sustainability.This includes cutting more than 30 courses.
According to a 2021 course plan of Macquarie University, more than 30 science and engineering courses will be cut, including degree courses such as Bachelor of Advanced Science, Bachelor of Marine Science and Bachelor of Mathematical Science.
In addition, Macquarie University may also cut more than 30 majors and major courses, including statistics, computing, applied mathematics and electronic engineering.Curriculum reduction plans for other departments have not yet been announced.
This week, Macquarie University President Bruce Dowton is expected to provide the university community with the latest news, but faculty, staff and students have already protested the reduction of degrees and majors at the university next year.
A Macquarie University spokeswoman said that the university is revising its curriculum plan to "provide more targeted majors, courses and professional combinations for the future."
The Sydney Morning Herald got a plan decided by the school's administration last month.It shows that all undergraduate courses, majors and major courses must have 50 registered students to survive, and the enrollment of graduate courses and their components is set at 25.
A new efficiency index will also determine how many professional courses or subjects a degree can provide.The available credit courses will increase with the enrollment of 50 undergraduates or 25 graduate students in each group.
Nikola Balnave, chairman of the Macquarie University Chapter of the National Union for Higher Education (NTEU), said the new measures will limit students' ability to choose between multiple majors or credits, thereby "weakening students' choice."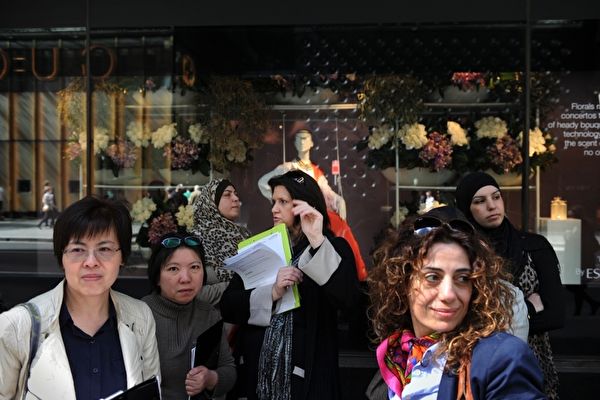 Members of the art department, who are also facing curricula cuts, asked the school to stop the credit curtailment program until the staff had obtained the overall plan for all proposed curricula reductions.
Nick Crowley, director of human resources at Macquarie University, wrote to tell the National Higher Education Alliance that significant changes in student enrollment and voluntary layoffs meant that this year's program suspension was "not unusual."
He said that considerations about the feasibility and efficiency of courses are an ongoing part of university work, and credit courses are usually suspended, deleted or added every year.
But Barnaf worries that the credit courses stopped in 2021 will never be resumed because they will not meet the standards set by the university.
Macquarie University avoided publishing the number of layoffs and promised not to impose sanctions on academic staff this year, but internal sources show that the school has received 62 applications for voluntary layoffs so far.
On Wednesday (September 9), Federal Minister of Education Dan Tehan pledged to allocate 30 million Australian dollars to fund 3.26 new university places. This is a focus of the government's controversial higher education reform plan, the first in the Senate The plan will be voted on next week.
Editor in charge: Zhang Hui
From the group: Australian living family group